Virgin Active kicked off 2012 with a movement called "What's Your Stuff?" encouraging people to share the things that hold them back in order to own and overcome them. The movement started with the Virgin Active staff, inspired by an episode of Glee, wearing their 'stuff' on statement T-shirts in the clubs across the country.
This TV ad is a continuation of the movement and features Virgin Active staff¬†lip-syncing to 'ÄėShake Your Groove Thing'Äô, the campaign's anthem for putting your stuff out there and celebrating it.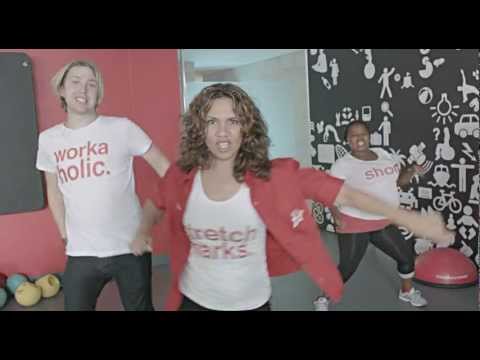 Share your stuff HERE.
Credits:
Virgin Active in house:
Brand and Marketing Director: Richard Lamb-Hughes
Creative Director: Nick Clarivette
Art Director: Dan Orme and Hylton Revell
Copywriter: Jeanine Gomes
Production:
Velocity Films
Director: Tristyn Von Berg
Producer: Kerry Rose
Digital agency:
Trigger/Isobar