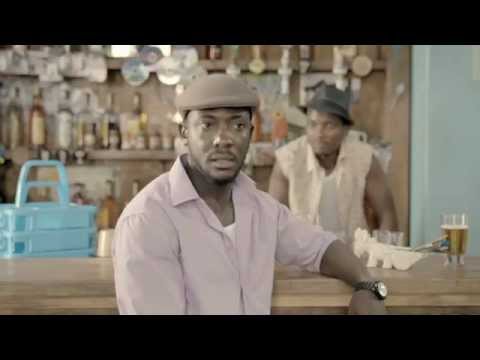 This TVC by Saatchi & Saatchi Cape Town is the first ever for Armstrong, a new spirit-based drink from Guinness Ghana. The story, about an undercover bar that converts into a business when the men's wives come to check in on them, was directed by Slim from Egg Films.
The executive producer Nicci Cox says, 'ÄúSince the ad started flighting, people keep calling to ask who handled the post. But we did the whole thing in camera. Everything you see move is operated by hand.'ÄĚ
Nicci and Slim flew into Accra to cast the leads and research Ghanaian bars, office spaces, colours and textures, before shooting the commercial in an empty shop in Jeppestown, Johannesburg. Art director Keenan McAdam and set builders Marcia and Raphael from Marcia's Studio spent four weeks building the revolving sets.
Credits:
Creative Director: Gavin Whitfield
Art Director: Yvonne Hall
Agency producer: Lee-Anne Jacobz, Candice Brouwer
Production company: Egg Films
Director: Slim
DOP: Willie Nel
Production co-producer: Nicci Cox
Exec producer: Colin Howard, Nicci Cox
Post Production: Pudding/Black Ginger
Editing Company: Left Post Production
Editor: Saki Bergh
Sound design: Arnold at Milestone Studios
Music: Markus Wormstorm