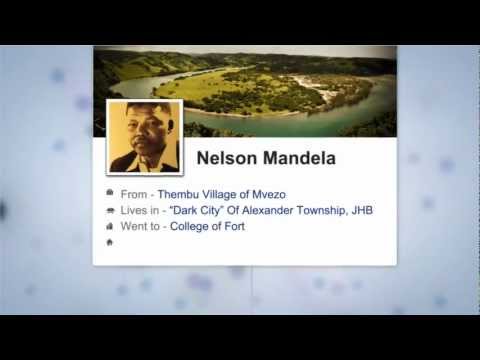 Prezence Digital conceptualised and created this inspiring video as a tribute to Nelson Mandela's life. In it they retell Madiba's story through social media channels, imagining it happening in today's digital age.
The question being asked is, "Would the father of our nation have spent 27 years in prison if he (and others) had access to the same technology, social media platforms and tools as we do today?" and the video ends with the thought, "We can't change the past but we can change the future. It is now in our hands."
About the work:
The 4 minute long video tribute, has been a pure labour of love, showing creativity from South Africa, Mother City Cape Town, with no financial gain to Prezence Digital or any individuals, but to raise awareness to encourage people to carry the torch of positive change from Mandela's example, and in turn do their bit (67 mins today and everyday).
We hope you find the video inspirational and educational, hopefully deeply moving, thought provoking…but also fun in a language we all understand today.
Leave your tribute by adding your name, here, to a limited edition print being created to raise funds for charity
#MandelaStory
Credits:
Prezence Digital Production
Initiative by Prakash Patel
Concept Idea and Producer – Prakash Patel
Executive Creative Director – George Reed
Senior Creative Designer – James Maclachlan
Senior Creative Animator – James Maclachlan
Animator – Jean-Pierre Allers
Researchers – Maxine Purdon and Chris Bailey
Music: The Watermark High – Slow Motion Clarity