09 Jul

Where To Get Your Music Fix
L-R: Lavanya Naidoo, Maaike Bakker, Justin Poulter, Thomas Pepler
With new music being released daily – whether it's in the form of singles, EPs, full-length albums or mixtapes – there's certainly no lack of things to lend your ears to. But navigating this constant stream can be tricky and it's easy to miss the good stuff. Thankfully we know of a few folks who help to ensure this doesn't happen with fantastic playlists, mixes and music-related projects released weekly, monthly or on a more sporadic basis. So if you're wondering where to get your music fix, here goes:
Okayafrica: Africa In Your Earbuds
In an ongoing series Okayafrica shares guest-curated playlists or mixtapes of African or African-inspired music. The most recent instalment, #64 of Africa In Your Earbuds comes courtesy of Nigerian-American writer Teju Cole who created a soundtrack to accompany a night out in Lagos.
—
Noonday Tune
With a diverse group of South African contibutors to cater for a wide range of musical tastes and inclinations, Noonday Tune kicks off the afternoon with a new song, daily. At the end of each month they compile a playlist consisting of 8 tracks from the past 30 days or so of sharings. The most recent is Volume 4:10 compiled by the site's founder Rowan Eva.
—
Subterranean Wavelength
Subterranean Wavelength is a series of beat compilations showcasing experimental electronica movements in Africa one city at a time. The series' curators Micr.Pluto and Edward Kgosidintsi looked to Cape Town for the third installment which features Drift Prism, Beat Sampras, Seferino, Mungo and Sylvan Aztok.
—
Hadedah: Emerald Feather Archives
Hadedah is a collective of artists delivering conceptual experiences like Nerve as well as a platform for original electronic music and artistic expression. So far, they've shared two mixes in their Emerald Feather Archives series – one by multi-instrumentalist Dom Benigno and another from ßassa.
—
Miss Moss
Graphic designer and blogger Diana Moss shares monthly playlists on her blog, Miss Moss. The June edition is filled with music that's been released in the past year including new tracks from St Vincent, Tame Impala and The Wombats.
—
The Guardian: African Pop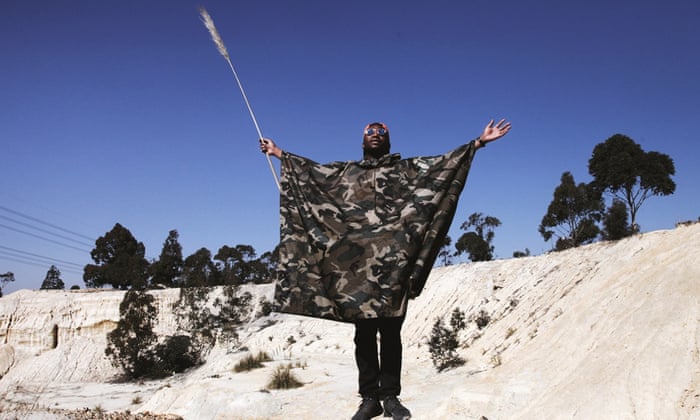 Okmalumkoolkat photographed by Justin McGee (from the December '14 playlist)
Phiona Okumu is the editor of AfriPop! and a contributor to The Guardian's new music from around the world segment. For this, she compiles a monthly African pop playlist – the latest of which features Olamide, AKA, Youssoupha and more. Give it a whirl here.
—
The ParisSoweto Project
ParisSoweto is an online platform for music exchange between France and South Africa. They've got three playlists out to date, Vol. 3 is Roots Music with everything from afro-blues to gypsy-gospel and raw, acoustic lullabies to sweeping folk-rock numbers.
—
Quit Safari
Quit Safari is the "audio-visual friendship" between Hessien+, Christian Tiger School, Fever Trails, Damascvs, Swishascus and Yes In French. Their second music podcast is Bagels With Ish and it's filled with some new and unreleased gems from the guys.
—
Of course, there's also our own #NowPlaying series compiled each week by various artists, designers, photographers and musicians. During June we shared a three part Young South Africa playlist series looking at emerging musicians in Durban, Johannesburg and Cape Town. The most recent contribution to the series is 'Yesterday's Tomorrow' by Markus Wormstorm whose eclectic playlist takes us all the way from 70s Ethiopian jazz to modern electronica.
Browse our archives, 8tracks or Soundcloud for more #NowPlaying.