07 Feb

Design Indaba's 2017 Emerging Creatives: 40 rising stars join the creative constellation

Design Indaba's Emerging Creatives programme brings together the emergent pioneers of the design industry. See the raw talent of these students and newcomers as they blaze their own trail into each artistic province, starting with…
That fashion life
As a self-professed athlete at heart and fashion designer in training, Kgotso Letwaba creates sporty garments that are not only aesthetically pleasing, but also influenced by his fascination with street art. Using the same inspiration, Sifiso Kunene infuses graffiti in his fashion design aesthetic while upholding an appreciation for the more technical levels of garment construction.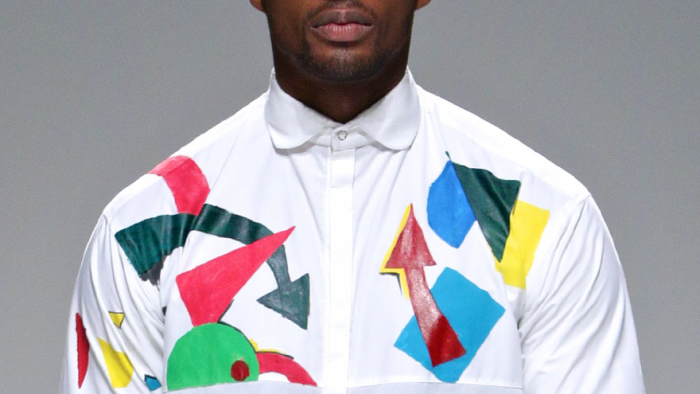 Mpumalanga-based artist Titus Khoza, on the other hand, aims to build his brand of locally produced flip-flops that feature his own intricate pattern designs inspired by traditional African art. Hailing from a family of artistic minds, Nicholas Coutts derives his fashion style from historic art movements.
Janine Turner is a young fashion designer with a playful approach to textile assembly. She challenges the norms of textile styling by combining unusual fabrics, while Nicole Smith's unique fashion designs can be identified by its simplicity, maturity and subtle approach to colour. Harnessing the power of upcycling, Ditro Mashigo enhances a basic garment with individuality using asymmetrical adornment and colourful embellishment in the city of Pretoria.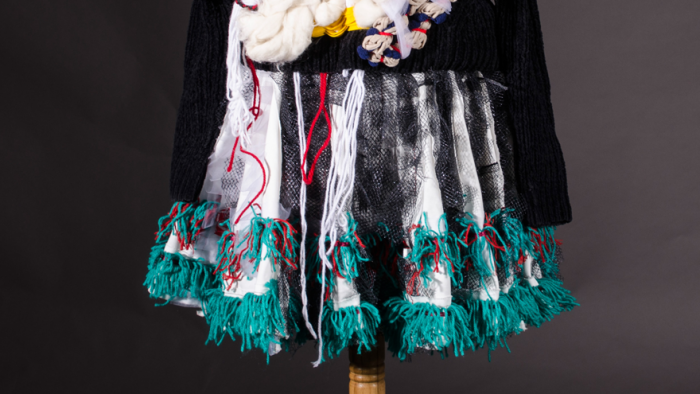 Clean lines, bold colours and classic silhouettes are the design hallmarks of Namibia-born Tangeni Kambudu. Using a combination of skills rather than focussing on one field, Zoe Groenewald creates unique pattern designs for fashion accessories and home décor pieces.
Art that speaks to the artist 
Johannesburg creative Lungile Mbokane tells the story of his own life through illustration. His style is informed by his position as a young black artist living in South Africa, while Vega School graduate Mario Nobrega creates intriguing and surreal illustrations that blend photographs and graphic design together.
Born in the outskirts of Worcester, Lauren Nel uses her creativity to explore the field of textured illustration while Pretoria-based designer Sabelo Mpum uses web design and illustration as a means to portray one's inner thoughts non-verbally. With a view to transmit honesty into her multimedia artworks, Banele Floyd Mavimbela derives inspiration from life experiences in a multitude of styles.
Cape Townian illustrator Robin Erispe aims to provide viewers with an essential slice of how he experiences life, through his digitally stylised works. Taking a more traditional path, Richard Horne creates iconography, character illustration and fine art in the town of Somerset West. His work is inspired by popular street culture, and the fashion and music that defines it.
Jessica Bosworth Smith, a student of fine art at Stellenbosch University, believes that illustration is a fluid and multifaceted form of storytelling. Taking a plural approach to creative expression, Michael Oak Waldorf School graduate Keya Murphy creates distinct murals and illustrative artworks.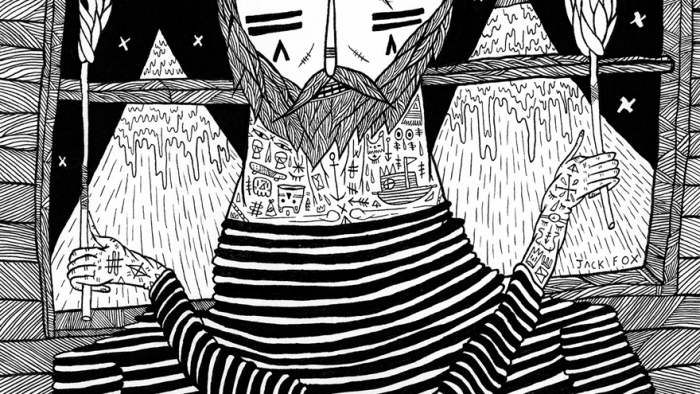 On the other hand, Gwendolene van der Merwe uses her introverted nature as a creative weapon, using original illustrations that are born deep in her own headspace as a cathartic tool.
Goodwill Mokoka, a visual artist based in Pretoria, specialises in the design of small toys. His pop art-inspired drawings are brought to reality by Mokoka's start-up company which manufactures playthings locally.
The merging of age-old ceramic techniques and modern hands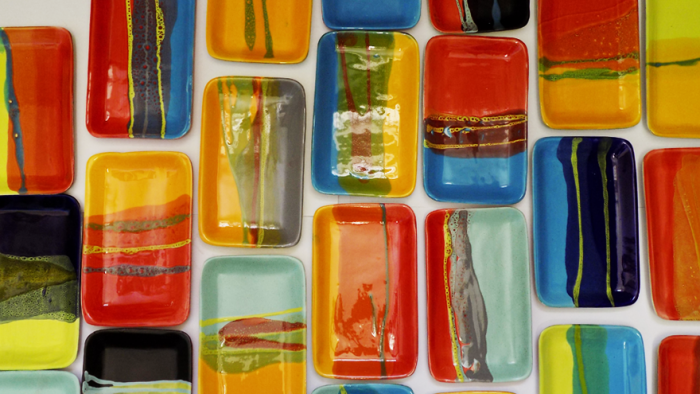 Suzanne Naudé is a ceramic artist who aims to explore the disparity between the fast-changing nature of the world of design versus the yearning for a slower, peaceful lifestyle, while Mellaney Ruiters creates handmade clay vessels with complex interweaving patterns. Her work can be identified by a bold use of contrasting colours and organic lines.
Artisanal bling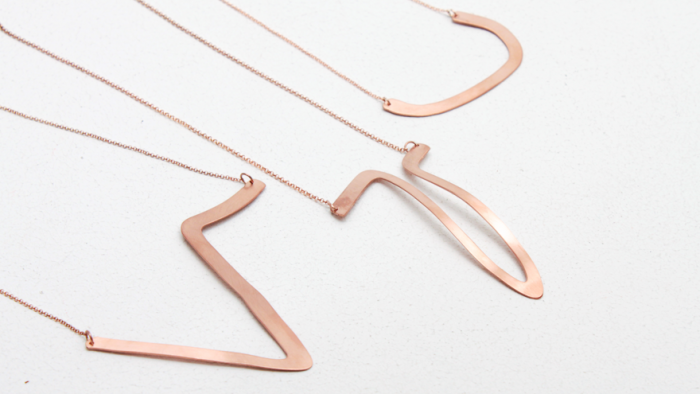 With a view to reject common trends, Gillian Lawrence embraces the odd characteristics of her designs. Organic development is the ethos of her Cape Town-based jewellery game while Nina Bosch, a young jeweller in White River, believes every piece of her jewellery range is a handmade porcelain statement. She puts emphasis on detail while trying to find the equilibrium between simplicity and aesthetic chutzpah.
Design of a more cerebral kind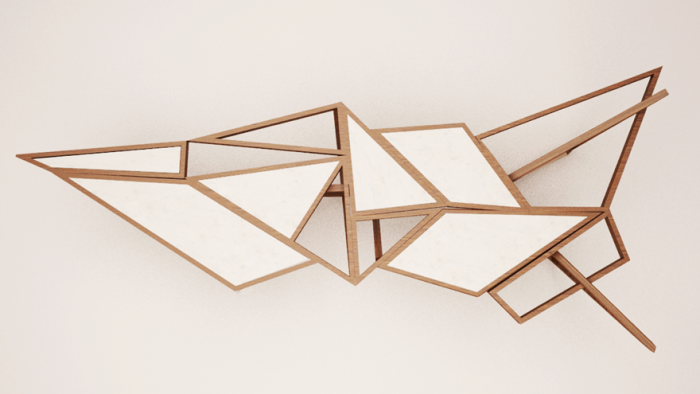 Tuami Zulu, a graduate of The Design School of South Africa, has a penchant for conceptual design. He explores the oddities in spatial reasoning and how dynamism can be expressed through sculpture.
Moving to the meticulous world of typography, Kate Jessica Rees expresses her passion for the world of fonts using her detail-oriented design skills to refine postmodern versions of old typography. With a similar flair for editorial composition, graphic designer Fatima Mohammed Bham tests the relationship between image and type to create a visual language.
Turning a buoyant disposition into a creative edge, Johannesburg designer Karma Elston translates her cheerful temperament into Good Karma/Bad Karma, a board game that she designed for anyone who loves humour.
Rethinking our interior habits 
Ashlee Ainsley Lloyd is a Cape Townian student of industrial design with an aim to infuse her furniture designs with different schools of creativity including photography, graphic design and videography. Despite prior experience in the mining industry, Mpho Vackier now finds fulfilment in the city of Pretoria as a culturally-informed interior designer. Her work signifies a meeting point between mid-century Scandinavian furniture design and vibrant geometric style of Ndebele textiles.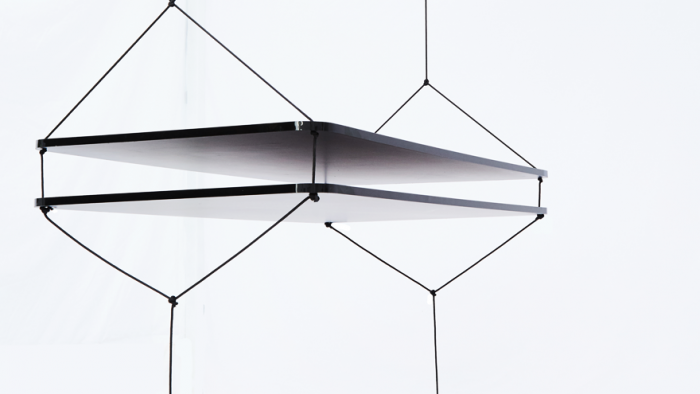 Exploring the engineering principle of tension, Monique van Zyl designed a series of suspended furniture and surfaced objects for interior and exterior spaces, while Siphesihle Lwazi Mshibe blends clean and minimal furniture aesthetics with sprightly African-inspired patterns.
University of Pretoria graduate, Carien Momsen, is interested in navigating dual concepts in her interior design such as functionality and minimalism or modernity and nature. With a newfound love for planning living spaces, Karabo Masombuka believes any design process should start with careful consideration for volume and how to maximise its efficiency.
Design that gives back to the community 
Informed by his upbringing in the small town of Magaliesburg, Ivan Brown is passionate about problem solving through industrial design for the benefit of agriculture – more specifically, the business of beekeepers and urban farmers. Passionate about giving back, Mpumalanga-born Sibusiso Nkosi plans to use his art skills and entrepreneurial ambitions to create job opportunities in his hometown of Kwaggafontein by reviving the art scene there.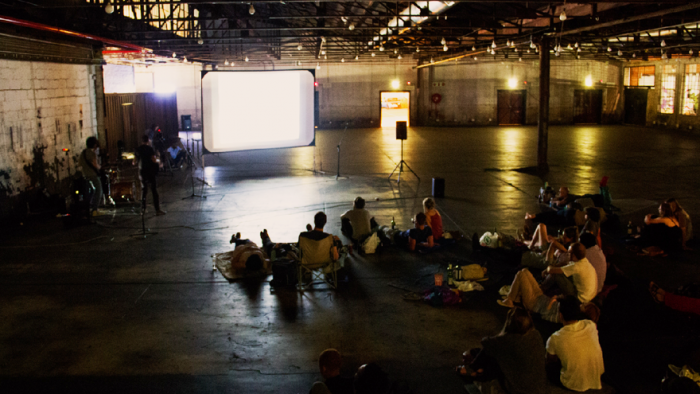 With a passion for cinema and the city of Pretoria, Jeanne-Louise Lamont aims to bring together lovers of film and amateur filmmakers through her pop-up cinema project, while Johannesburg-born city planner Lynette Nkateko hopes to demonstrate the impact that urban designers have on the day-to-day lives of ordinary citizens.
Rhodes University graduate Lauren Dixon-Paver is an amateur crafter and rising Youtube personality who aims to inspire the creativity of others through her stitchwork – one subscriber at a time, while Dévan Swanepoel, a Cape Town-based entrepreneur, uses his experience in business management to provide job opportunities for local leather craftsmen.
—
See the Design Indaba Emerging Creatives as part of the 2017 Conference and Simulcast, or check them out on First Thursdays in Cape Town and Johannesburg.
Find more 10and5 x Design Indaba news here.