The V&A Waterfront Artist Alliance, an arts incubation and development programme dedicated to nurturing young creatives in Cape Town, has announced its newest group of creative entrepreneurs.
The six creatives will receive guidance and mentorship from industry veterans, namely Dirk Durnez (Fine Art), Zunaid Green (Videography), Nadia Darries (Animation), Russell "Yay Abe" Abrahams (Illustration), and Kay Faith (Music Production). They will also receive continuous coaching, market access, and business support from Creative Nestlings, a well-known creative platform dedicated to empowering emerging talent.
"Our mission with the Artist Alliance Programme is to establish a platform that not only showcases the existing talents of these young creatives but also celebrates their artistic perspectives cultivated over the years." says V&A Waterfront Marketing Executive Tinyiko Mageza.
"The partnership with industry mentors and the Creative Nestlings platform is to create a space that allows for collaboration and knowledge sharing to foster a thriving community of creative individuals. We're excited to see the new cohort continue to achieve success in their respective disciplines." adds Mageza.
The achievements of past programme participants are evident in the utilization of their artwork in the Waterfront's public spaces and promotional campaigns.
Three Artist Alliance alumni, Mbhali Manzini (illustrator and painter), Richard Average (illustrator), and Nqaba Shakes Mbolekwana (photography) will take on roles as Artist Alliance ambassadors in this year's program.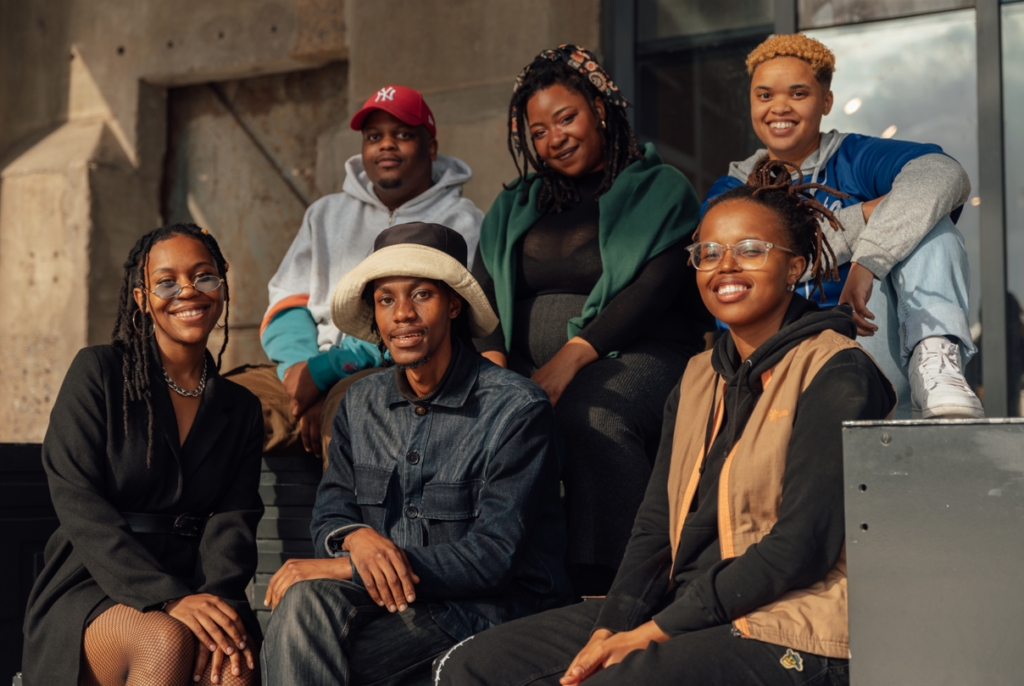 The V&A Waterfront Artist Alliance 2023 cohort
Six incubatees will be given practical experience and skills across six creative disciplines, with one artist selected per discipline.
This year's new group of creatives includes:
· Graphic Design: Carmen Jacobs
· Illustration: Larissa Mwanyama
· Music Production: Sipho Ngqayimbana
· Animation: Anelissa Nkanyuza
· Videography: Lehlohonolo Ndlovu
· Fine Arts: Dumisane Mparutsa
The 8-week incubation programme, led by Creative Nestlings, is a combination of online mentorship sessions and group discussions. Mentors provide support by sharing their personal experiences and industry-specific expertise. Additionally, industry experts will lead the core curriculum sessions, covering topics such as marketing, branding, financial management, and copyright protection.
The programme will showcase selected works from successful participants after they have graduated from the incubator programme.
Dillion Phiri, Creative & Strategic Director & Founder of Creative Nestlings said: "We are thrilled to partner with these six talented individuals and the V&A Waterfront team. Over the years, we've observed the invaluable contribution such support makes to empower creatives in their respective domains, effectively broadening access to crucial opportunities that are fundamental for their development."