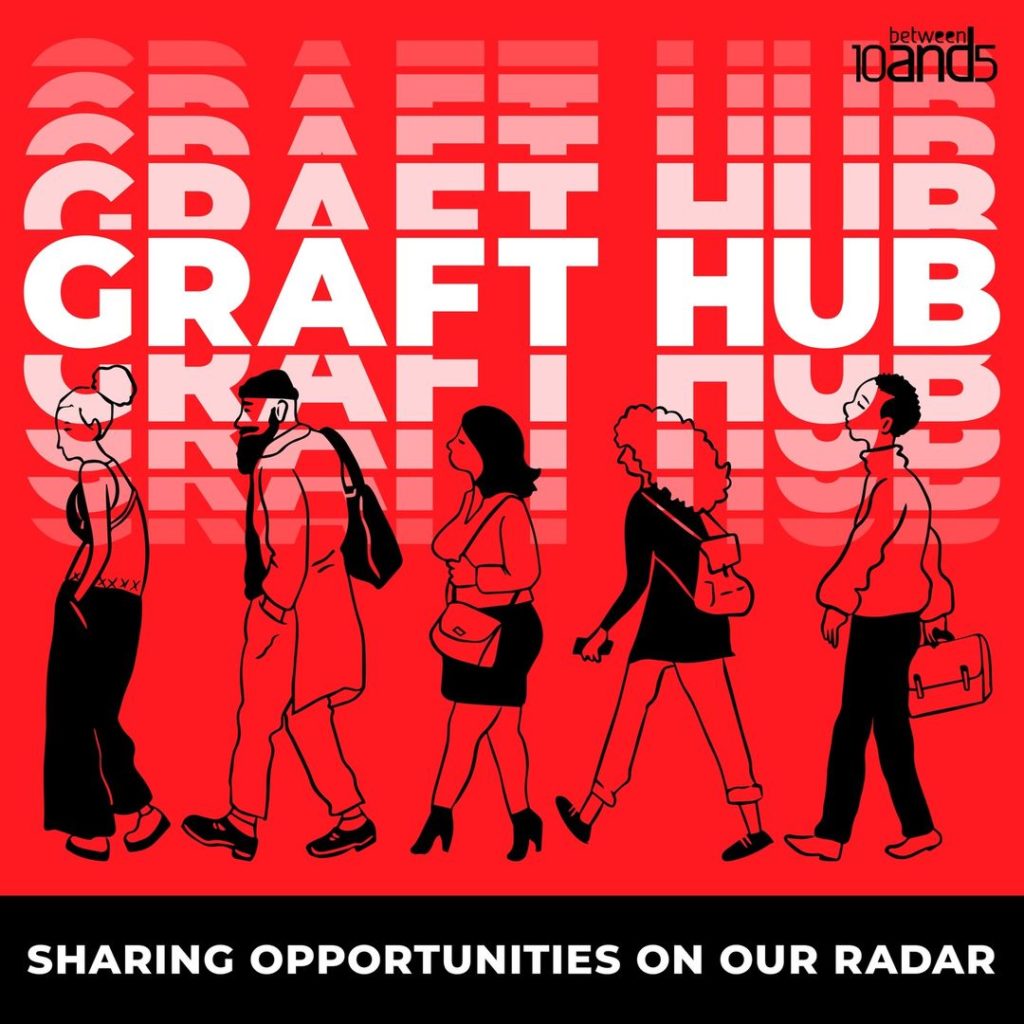 Airtable is calling all African photographers
Cohort 2 Applications for Creative Business Studio are open
This is a free 6-week virtual programme that enhances the ability of creatives to monetise and build an enterprise around their work
Participants will also be able to contribute their work to the publication Africa Published
Due: 4 June 2023
Link here

The International Building Design Competition
The IBDC 2023 is an opened themed design competition, open to students from tertiary all over the world to design a new narrative for their built environment using technologies like computational BIM, Augmented Reality & Virtual Reality platforms
1st Price: $8000
2nd Price: $6000
3rd Price: $4000
Deadline 30 June
Apply here
TechCircle Presents Pitch2Win
Inviting all innovators to pitch their early-stage tech venture for an opportunity to win $10, 000 equity-free funding
Deadline is 14 June 2023
Apply here:
TechCrunch
Looking for 200 early-stage companies to feature in Startup Battlefield at TC Disrupt 2023 this year. Startups receive a feature article on TechCrunch.com, intensive pitch training from the TC team, the chance to win $100,000 in equity-free prize money, and the attention of thousands of global press and investors. Apply here
Africa Check
Professional fact-checkers can enter the @africacheck Fact-Checking Awards. You can win:
$3000 first prize
$1500 for runners up
$2000 first prize for student journalists
Deadline: 30 June
Apply here
Afrorama Oral History Competiton
Storytellers are invited to submit a video telling a unique story related to a community on the African continent for the @afrorama Oral History Competition. You'll get:
Cash prizes
Online courses
A chance to be featured on Afrorama's social media
Deadline: 30 July
Apply here
Africa China Journalist
Journalists, media practitioners and photographers are invited to submit images for an Africa China Journalist Photo Exhibition. The benefits are:
$1500 first prize
Fully paid trip to the Africa-China Journalists Forum in Johannesburg
Deadline: 3 August
Apply here
NAC Annual Project Funding Call
South African artists, registered arts organisations and community arts centres can apply for the NAC Annual Project Funding Call. Open to all disciplines including craft, dance, literature, multidiscipline, music, theatre and visual arts.
Up to R800 000 for Musical Theatre productions
Up to R500 000 for other disciplines
Deadline: 30 June
Apply here
Norbert Zongo African Prize
African journalists in print, radio, television and online media are invited to apply for the Norbert Zongo African Prize for Investigative Journalism. You'll get:
Recognition
Invite to the award ceremony
Deadline: 15 August
Apply here

Pulitzer Center invites journalists to apply for the Ocean Reporting Network
Working to uncover the harmful practices of the fishing and extractive industries, systemic threats to marine biodiversity and coastal communities, and more.
Deadline 18 June 2023
Apply here
Cohort 2 Applications for Creative Business Studio are open
Calling all African photographers. This is a free 6-week virtual programme that enhances the ability of creatives to monetise and build an enterprise around their work
Participants will also be able to contribute their work to the publication Africa Published
Due: 4 June 2023
Apply here

In partnership with Magnum Photos, Textile Exchange is launching the second edition of its photography competition.
Calling all photographers
This year's theme is Materials Matter: Textile Transformations. We're looking for emerging photographers interested in telling the visual stories that take place when fibres and materials are cultivated, created, spun, woven, sewn, loved and cherished – gaining cultural and emotional significance through the journey.
Our collective appreciation of textiles often centres around the product itself, rather than where it came from, who created it, or what it has come to mean. That's why this year, we are calling for submissions that explore the way we transform textiles, and how textiles, in turn, transform us.
🗓️ Submission deadline July 28, 2023.
–