On Tuesday, 29 November 2022, the arts community, family and friends gathered at the Inanda Club in Sandton to celebrate the artistic and creative flair of some of Mzansi's young creatives. Announced as winner of the Visual Arts category for the 2022 edition of the Standard Bank Young Artist Award is Johannesburg-based artist LADY SKOLLIE.
Click read more: Revealed – the Standard Bank Young Artist Award winners announced.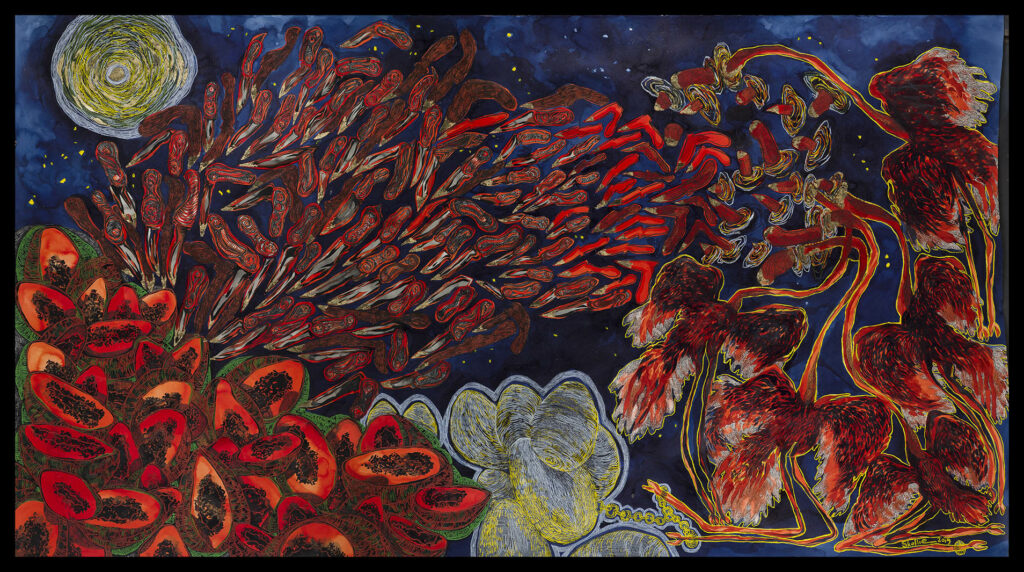 Originally from Cape Town, South Africa, LADY SKOLLIE is a feminist artist and activist who uses ink, watercolour and crayon to defy taboos and talk openly about issues of sex, pleasure, consent, human connection, violence, and abuse. Her work is simultaneously bold and vulnerable, expressing the joy and darkness of the erotic and the duality of human experience.
In a statement posted on the artist's Twitter account, 05 December 2022, she writes, "As an artist look in the mirror often and reflect your own light back into yourself. Darkness is overrated. Bend the rules, elegant rebellion, strategic sin brought me here. Thank you to my parents, God, my husband and my representative gallery, Everard Read."