10and5 selects the best local Spring/Summer 2023 trends you should be wearing right now. This week we're sharing with you the Patrick James SS/23 Tethered collection.
Here at 10and5 we keep our eagle eyes trained on our screens scouting all new releasing Spring/Summer 2023 collections – which have started popping up since August 2022 – and, in turn, distilled all the key looks that you should be buying right now. Focusing on menswear this week, we've sourced a row of clothing brands that pull off genres from utility to neo-neon, and classic to purpose-made — there's a plethora of high-octane masculine fashion to choose from.
Today, we look at the Tethered Spring/Summer 23 collection, produced by Cape Town-based contemporary tailored streetwear brand Patrick James. The Tethered-cluster is shaped by an array of everyday easy-to-style menswear pieces that elevate the memories which shape and stay with you. The online debut announcement is made in conjunction with the brand's first ever on-site residency display, which will be housed at consignment store, Influhks. The collection's launch event is set to take place on 29 October 2022, at 199 Loop Street.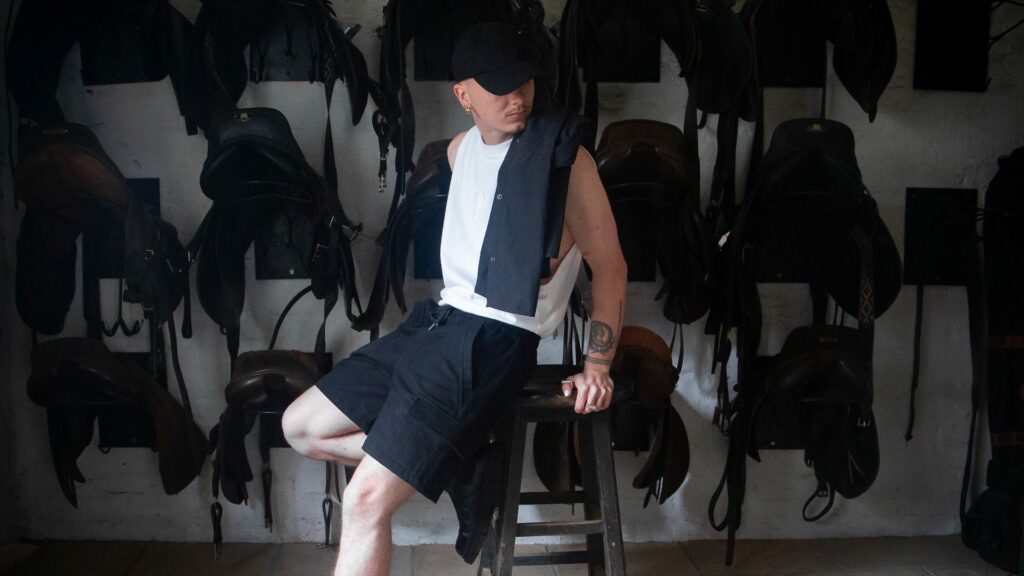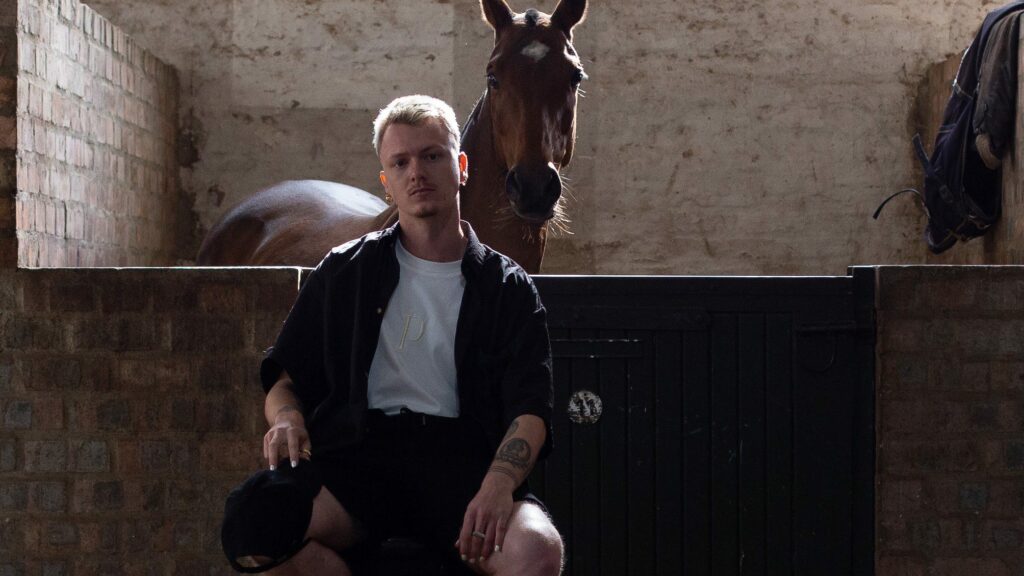 In related news, Shelflife is chosen for Africa's first Nike Jordan co-lab.
Creative director Matt Curran, alongside business partner Andrew Turner-Dauncey, launched the namesake brand Patrick James in December 2021 as an outlet for their joint vision to create a series of high end casualwear that ring true to their unified love for fashion combined with personal story-narratives. Photography is the disclosed linchpin to the fashion brand, and through this medium there is a constant attempt to capture and unfurl a story in just one image. Each image plays a role to the greater scope of things for the Patrick James label.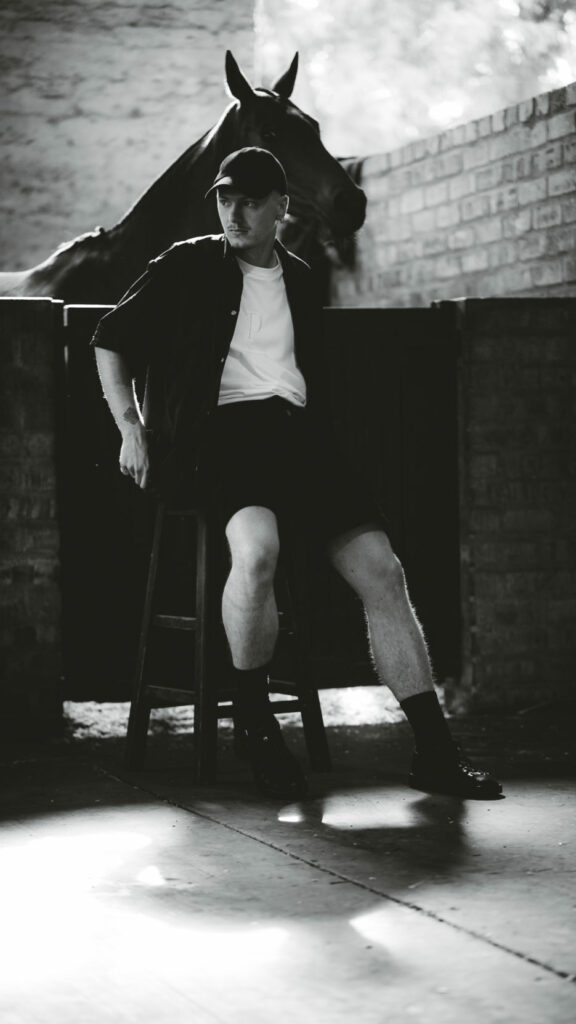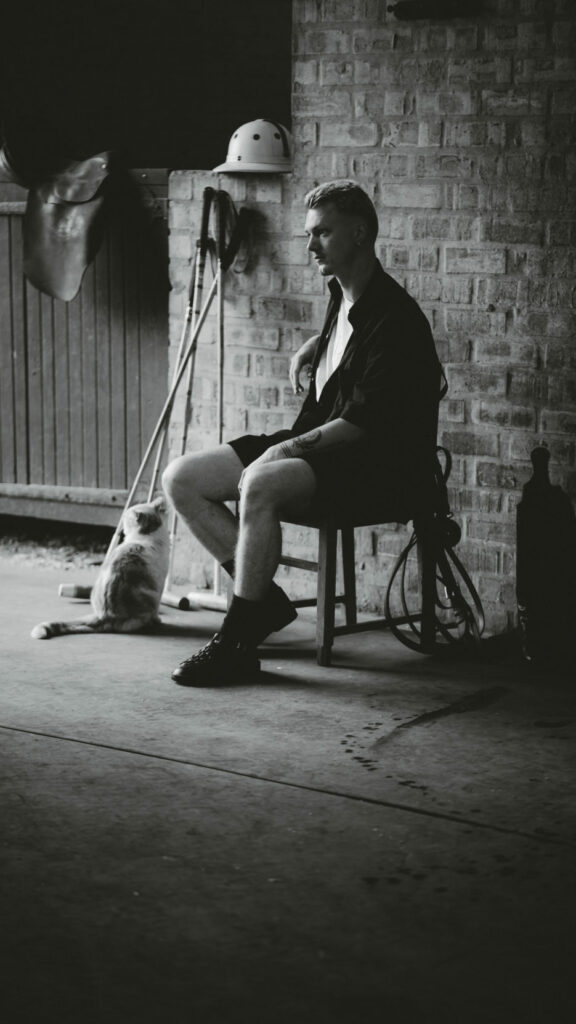 A name, this classic, it's almost as if you've heard it before. For Matt, the name hits closer to home than you might assume, as it's his own father's name. Over the years, the bedrock between this father-son relationship grew as Matt would look through his parents' boxes of childhood photographs, ultimately falling in love with the tenderness in them. For Tethered, you see this same inspiration, which came from vintage photographs of family members who played Polo in their youth. The repeated motif throughout, shows the tethered bond between the horse and horse owner. Looking deeper, in some way, we are all tethered to something. For some, it may be past experiences, people, places or even traumas. To honour this, the brand reimagined elements of the family archive by focusing on the strong bonds that are built.
Composed of South African handcrafted fabrics and materials, the relaxed collection, with its range of low-key-luxe and ready-to-wear streetwear garments, features tailored bermuda summer shorts, a resort shirt and a crewneck & loose cut vest. The collection comes natural in white and black colorways and includes a Patrick James logo hidden on the inside of each garment. Your best move is a silhouette that's more relaxed, and you can easily achieve this with any of these staple items – topping off with a pair of this season's strongest dad sandals.
Founders, Matt and Andy, have known each other since university days, and their partnership and friendship has only grown since. Looking into the summer vibes that come with the OCT – FEB months right now, we asked the brand-duo how they would describe their perfect weekend, here's what they had to say:
Matt: 'Spending time with my girlfriend, cat and finding time for some outdoor exercise is the ideal weekend. Physical training and movement is a personal love of me, and is where I'm most at ease.'
Andy: 'Weekends are usually spent with my two cats, or getting that quality time with friends and family. A luxurious weekend would be spent going off the grid with a few close friends in nature, while spending time being active and healthy. (Although an entire weekend of golf could also take first prize.)'
Elsewhere in fashion, Artist and jewellery designer Githan Coopoo is selected for the New Wave Creatives list.