"Designed and presented by Masonwabe Ntloko"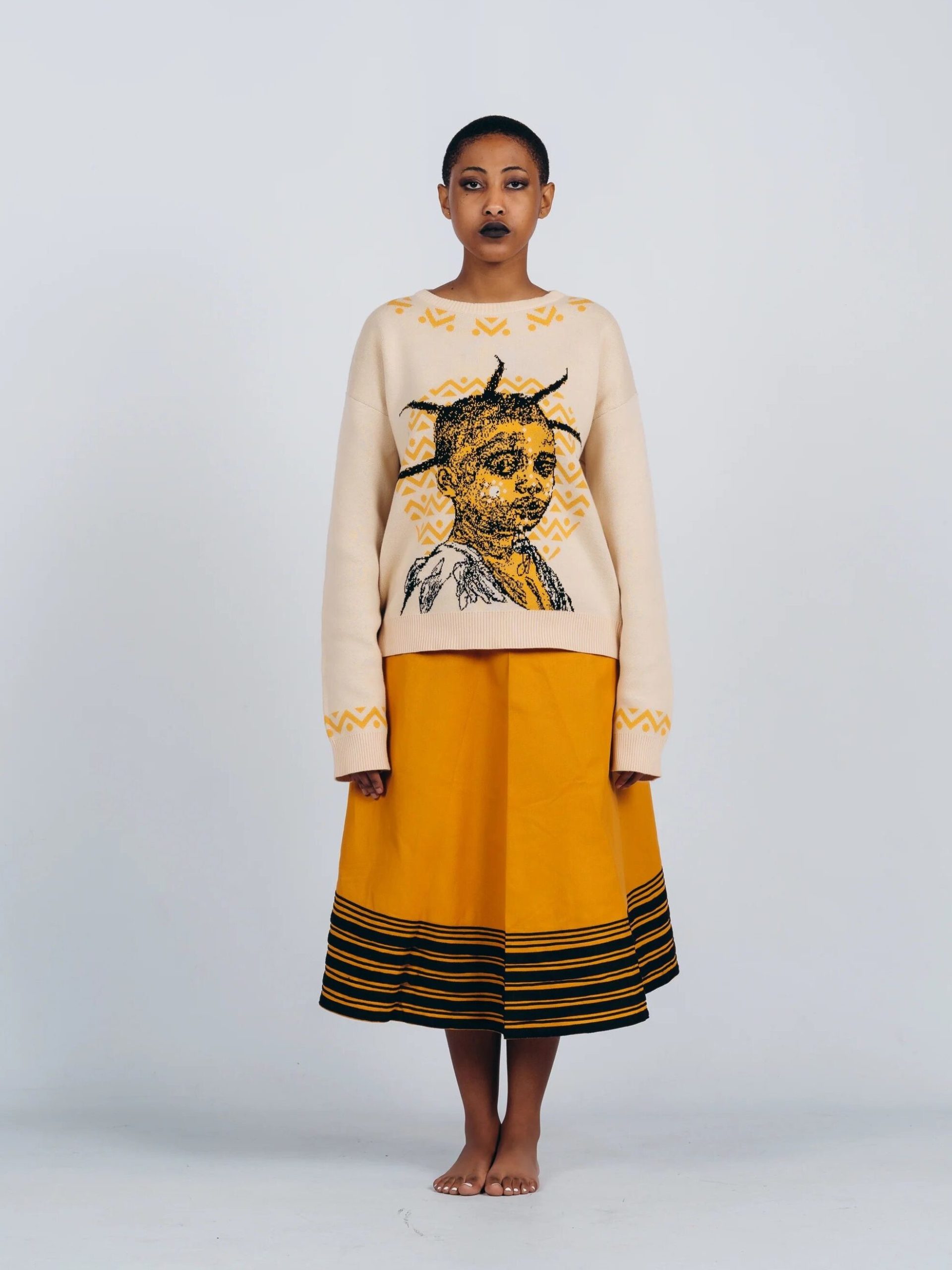 Masonwabe Ntloko is a visual artist/illustrator and textile design graduate whose work focuses on and draws inspiration from his Xhosa background and its influences. In accordance to his about page, Masonwabe grew up in a small town called Edutywa but is originally from a village called Engwane, where he has drawn most of his inspiration from, culture (isixhosa and recently other south african ethnic groups), personal experiences and the everyday life of ordinary black people are amongst the things that he finds value in and tries to emulate in his work. 
His latest offering, Ameva Ayabangulana, is a unisex knitwear collection that is designed and expressed as a collection that focuses on the idea that despite different cultural identities and backgrounds, African childhoods are steeped in common experiences. The collection is only made up of two knit jersey designs made from 100% cotton. The first option is red with an off-white and black African portraiture and the second option is beige with a mustard and black African portraiture.
These are retailing for R2500 and you can pre-order on shop.masonwabentloko.com