On October 26, 2023, Cape Town witnessed MaXhosa Africa's leap into the future as the new SS23/24 collection was showcased at Zeitz MOCAA.
In a mesmerising display, the fashion house breathed life into a vision of tomorrow, drawing inspiration from African folklore, spirituality, and intertwining it with elements of astrology.
Serving as the cosmic gateway for models descending as futuristic explorers, the museum's central glass elevators set the stage for the show. The collection introduced several standout pieces poised to become timeless classics for the brand, including panelled knit dresses and patchwork accents on dresses and suits.
Aptly named A.S.T.O. (African Space Travellers Organisation), the collection featured an impressive lineup of 80 unique looks. This range effortlessly merges tradition with innovation, introducing new additions like summer-ready printed t-shirts, a creative use of quilt-like patterns on dresses and suits, and a vibrant mix of colours that subtly clash to create an eye-catching effect.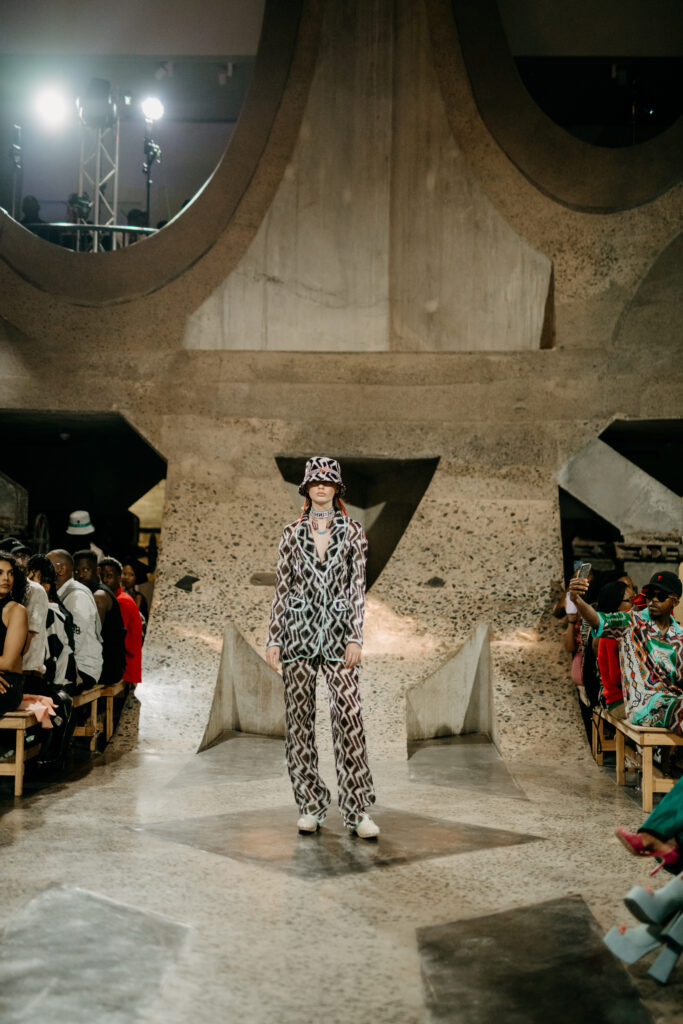 Swimwear pieces also made a debut, with designs incorporating the luxury fashion house's signature. monogram patterns, and given a new twist with cutouts and coverups. The collection was presented with a diverse range of models, representing various body sizes and gender identities found across the African continent. By taking the collection to the poolside and oceanside, MaXhosa has demonstrated the versatility of its design aesthetic.
Zeitz MOCAA, with its futuristic architectural design, served as the ideal venue for this event. The institution's unwavering support for contemporary African creativity aligned perfectly with MaXhosa's vision. This marked the brand's inaugural solo show in Cape Town, and the waterfront location was chosen to complement their store at the V&A Waterfront. The event was a resounding success; guests included both media professionals and prominent figures from Cape Town's fashion, design, and art community.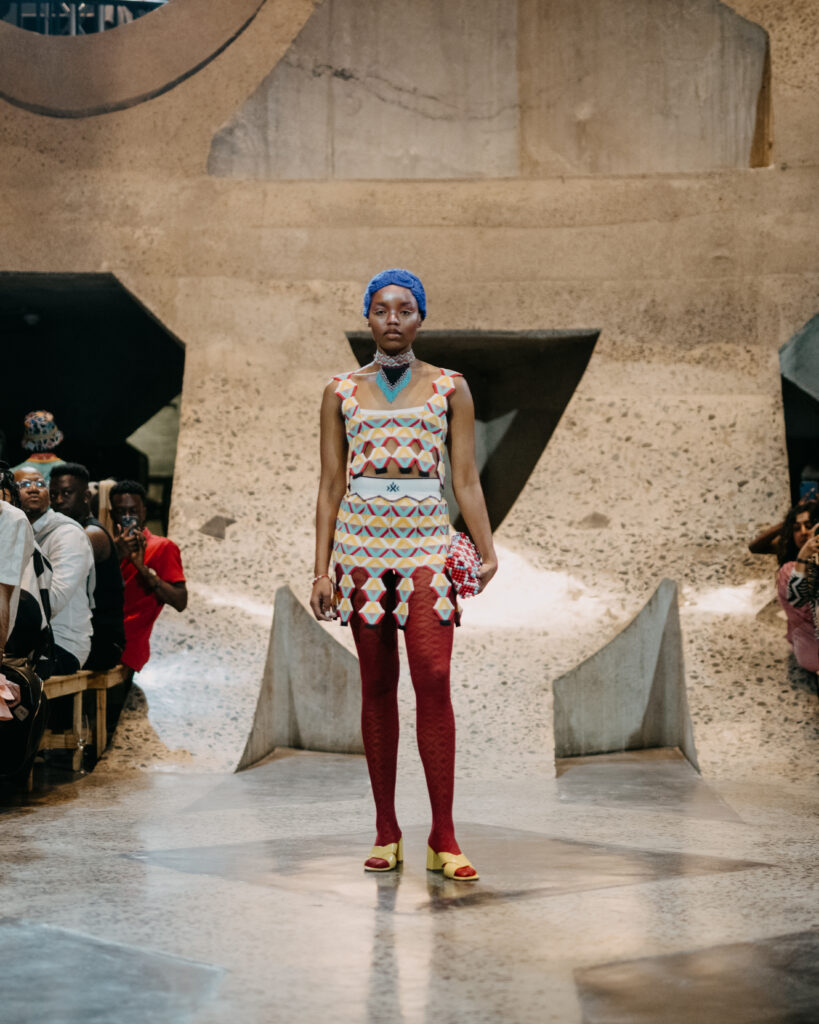 Speaking at a press conference held ahead of the show, Founder and Creative Director Laduma Ngxokolo said: "MaXhosa Africa is at once a heritage brand, and a brand that reflects the Zeitgeist in Africa, bringing the stories of the continent to an international community."
"It reflects our journey as we break out of the continent to find permanent spaces globally," Ngxokolo said about the collection. "We are in the business of pushing boundaries, while continuing to honour our African heritage and style," he continued.
"We are part of the group demystifying the aesthetic that African designers cannot compete with the big players in the luxury space."
This showcase not only presents MaXhosa Africa's latest collection but also marks the initiation of a significant partnership between the fashion brand and the museum. MaXhosa has added its distinctive. touch to the Zeitz MOCAA member's lounge by incorporating MaXhosa homeware into the decor. It's an exciting development that demonstrates the brand's expansion into new avenues of design and collaboration beyond the realm of fashion.