A celebration of contemporary artists from Africa and its diaspora, 2023 Grand Prize Winner is announced.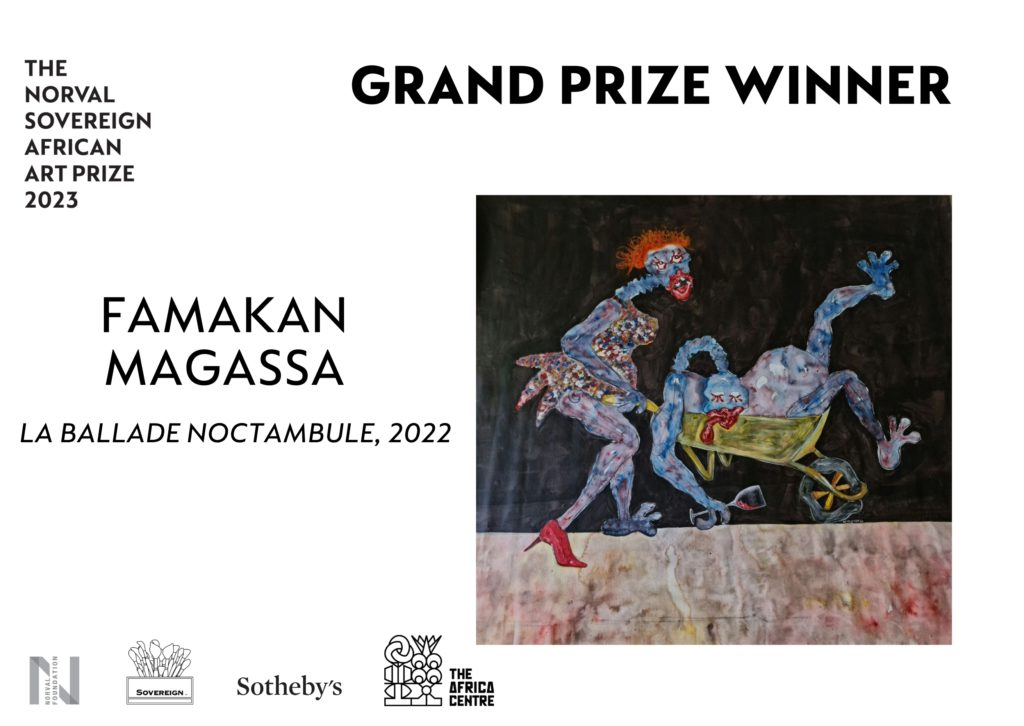 The work of Malian painter, Famakan Magassa, fluctuates between satire and empathy as he comments on issues of violence and vice. This year, his work titled, La Ballade Noctambule, scored him the position of Grand Prize Winner of the Norval Sovereign African Art Prize (NSAAP) 2023. Included in his win is a cash price of ZAR500 000.
A board of 35 independent arts professionals, comprising of curators and academics who work
closely with artists in their respective regions, nominated 326 artists for the NSAAP 2023. From
the nominees, a Judging Panel, of five global art specialists, shortlisted 30 finalists from the
online entries. Last week, the Judging Panel came together at Norval Foundation, where they
viewed the works in person; they deliberated and scored the finalists selecting the Grand Prize
Winner, whose name was announced at a private event on 25 January 2023.