Samsung introduces a powerful gaming console with Snapdragon® 8 Gen 2 Mobile Platform that fits into your pocket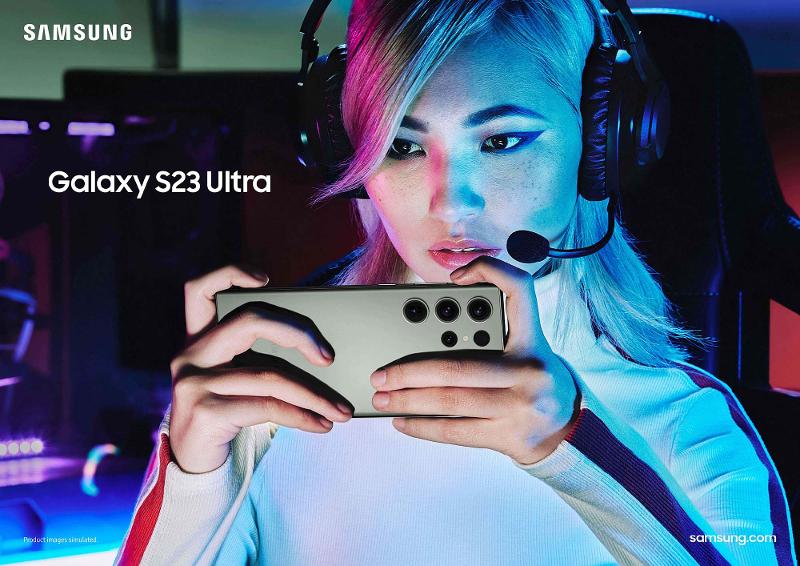 With the launch of the latest Galaxy S23 Series: the Galaxy S23 Ultra in particular – Samsung in collaboration with Qualcomm has now also introduced a powerful gaming console that fits into your pocket.
Samsung has collaborated with Qualcomm to bring exclusive features and optimisations to the Galaxy S23 Series with the Snapdragon® 8 Gen 2 for Galaxy chipset. This is to ensure that its Galaxy S23 Series come equipped with a prime version of the Snapdragon® 8 Gen 2 chipset called the Snapdragon® 8 Gen 2 Mobile Platform1 for Galaxy – to provide avid gamers a vastly different mobile gaming experience.
These days, mobile gaming requires high-performing hardware and software to provide the best gaming experience in the palm of your hand. The Snapdragon® 8 Gen 2 chipset is the fastest and most efficient processor in a Galaxy handset. It is now able to offer gaming enthusiasts powerful and sustained gameplay with one of the fastest mobile graphics to date.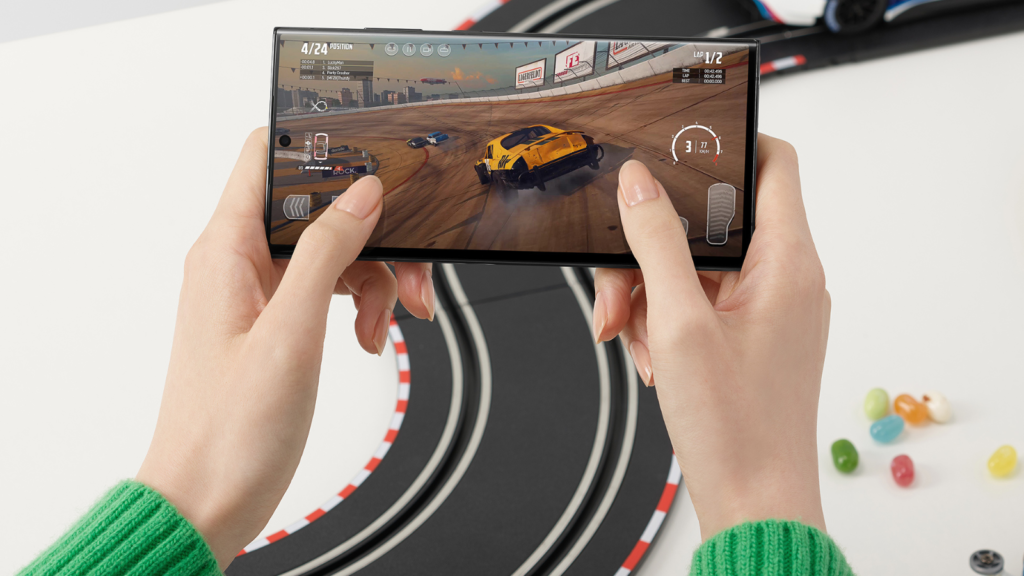 As one of the first Snapdragon® processor to use Qualcomm's new Cognitive Image Signal Processor (ISP) – this means that as an avid Galaxy S23 user, you can now enjoy better camera performance as well. The Cognitive ISP is able to enhance your photos and videos in real-time for professional-quality camera experiences, even in dark settings.
Qualcomm has in the past released higher-clocked versions of its Snapdragon® chips, however this one in the Galaxy S23 Series is a little more than just a higher-clocked Snapdragon® 8 Gen 2. The Galaxy S23 Series also comes with greatly improved battery life. The battery capacity of the Galaxy S23 and Galaxy S23+ has increased by 200mAh from the previous generation2.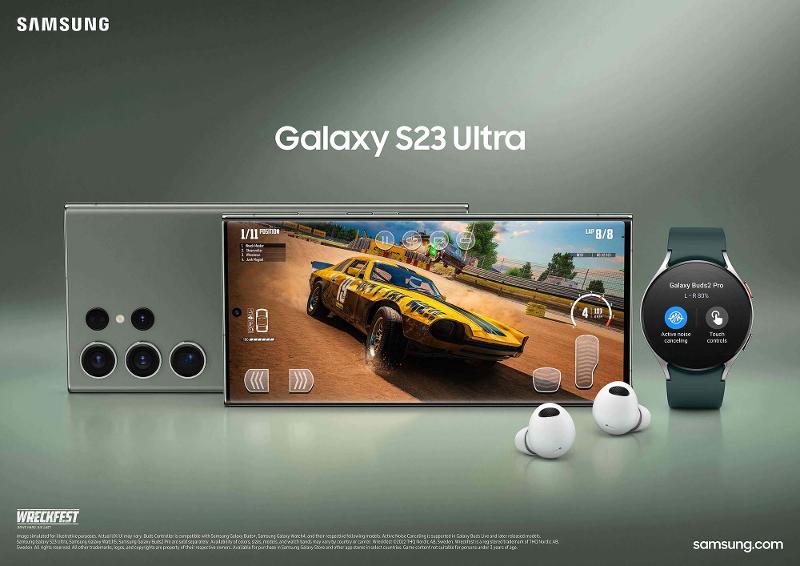 The Galaxy S23 Ultra in particular is powered by a 5000mAh battery and can be charged up to 65% in 30 minutes with a 45W power adapter3. This essentially means that gamers can now spend less time worrying about their device's battery life and more time enjoying their favourite gaming apps and activities.
Gamers can be immersed in the game action – thanks to vivid graphics and upgraded processing power. This is made possible by the upgraded graphics processing units (GPU) that is 41% faster than the previous model, and the neural network processing unit (NPU) required for artificial intelligence (AI) with deep learning that has also improved by 40%.
The Galaxy S23 Series now offers smooth and fast response speeds even while performing (central processing unit) CPU-heavy functions, such as video calling while playing a game. This is because of the faster CPU and GPU that is able to give owners of Galaxy S23 Ultra a significant bump in gaming power, autofocus (enabled by AI), facial recognition, exposure, more on-device natural language processing and first-rate 5G, Wi-Fi, Bluetooth and more4.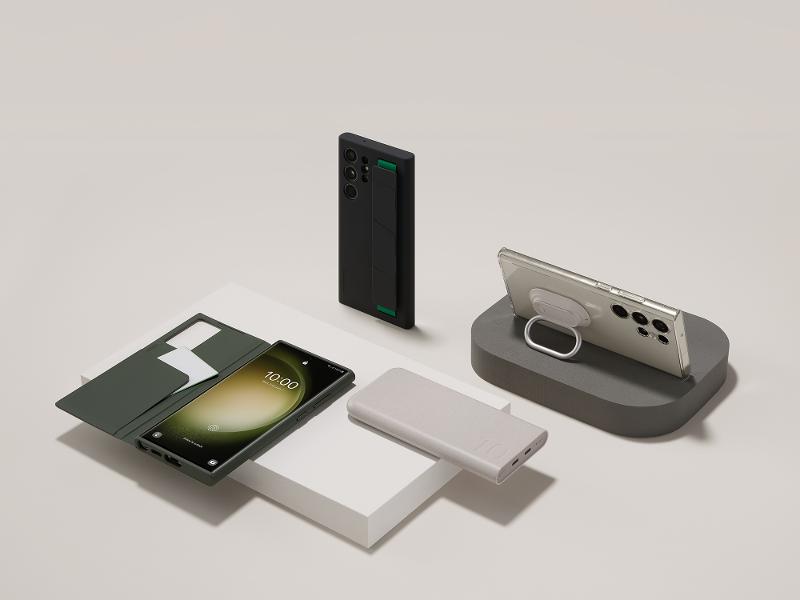 The excellent CPU and GPU performance in the Galaxy S23 Ultra seems to stay at least a couple of degrees cooler than its predecessors. Samsung's newer and bigger vapor chamber cooling system is basically a planar cooling device that can spread heat more efficiently than traditional copper heat pipes. Inside, vapor chambers have a liquid that evaporates into a gas and later condenses onto specially-designed surfaces, dissipating heat in the process.
Samsung has now gone even further by partnering with game engine developers (Unity and Unreal) to tune the Galaxy S23 Ultra for epic performance. Its Game Optimising Service (GOS) – emphasises frame rate stability and pacing for a pleasant gaming experience.
As gaming continues to experience a swell in popularity, gamers can enjoy immersive gaming experiences right on their Galaxy device with upgraded gaming features and functionality available on the Galaxy S23 Series and more. Samsung devices and products are not created in isolation. Now gamers can also enjoy the ability to connect to the Galaxy Ecosystem – the S23 Series integrates seamlessly with the Galaxy Watch 5, Galaxy Buds Pro2, Galaxy Tab, TV and Galaxy Book for immersive gaming.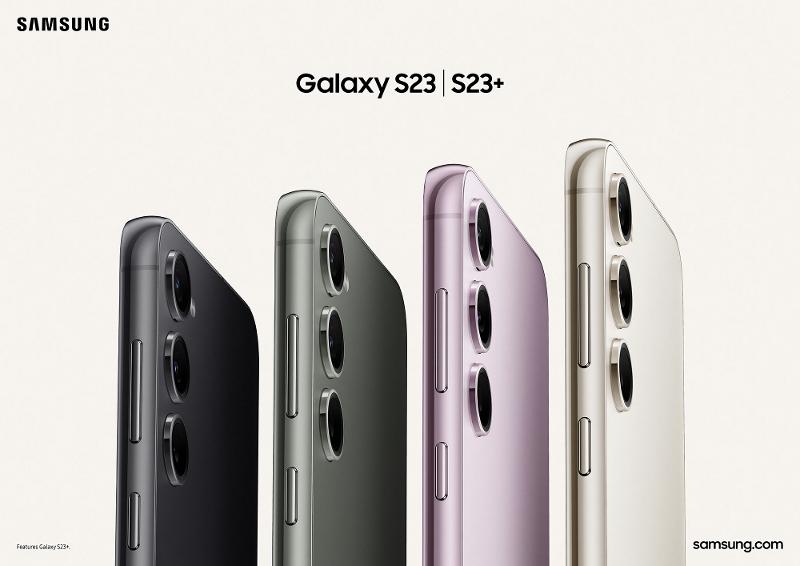 Availability
And there's more! Buy any Galaxy S23 Series on a mobile contract plan, add the Galaxy Watch5 (from just R29 per month), or Watch5 Pro (from R49 per month) and get free Galaxy Buds2 Pro valued at R39995. Alternatively, you can buy any Galaxy S23 Series on a cash purchase in store and get free Galaxy Buds2 Pro valued at R3999 valid till 30 June5.
Save more with trade-in and get up to R10 000 cash back when you trade-in, Purchase the Galaxy S23 today6. For more info on the Galaxy S23 Series, see link from the Samsung website – https://www.samsung.com/za/.
Samsung proudly supports Busan's bid for the World Expo 2030.
__________________________
3 45W Power Adapter sold separately. Use only Samsung-approved chargers and cables. Results from internal Samsung lab tests, conducted with 45W Travel Adapter connected to newly pre-released version of Galaxy S23 Ultra while device had 0% of power remaining, with all services, features and screen turned off. Actual charging speed may vary depending on actual usage, charging conditions and other factors.
4 Features and app availability may vary by region.
5 Terms and conditions apply.
6 Terms and conditions apply. For more, go to the Trade-in link – https://www.samsung.com/za/smartphones/galaxy-s23/buy/#trade-in
About Samsung Electronics Co., Ltd.
Samsung inspires the world and shapes the future with transformative ideas and technologies. The company is redefining the worlds of TVs, smartphones, wearable devices, tablets, digital appliances, network systems, and memory, system LSI, foundry and LED solutions. For the latest news, please visit the Samsung Newsroom at https://news.samsung.com/za/