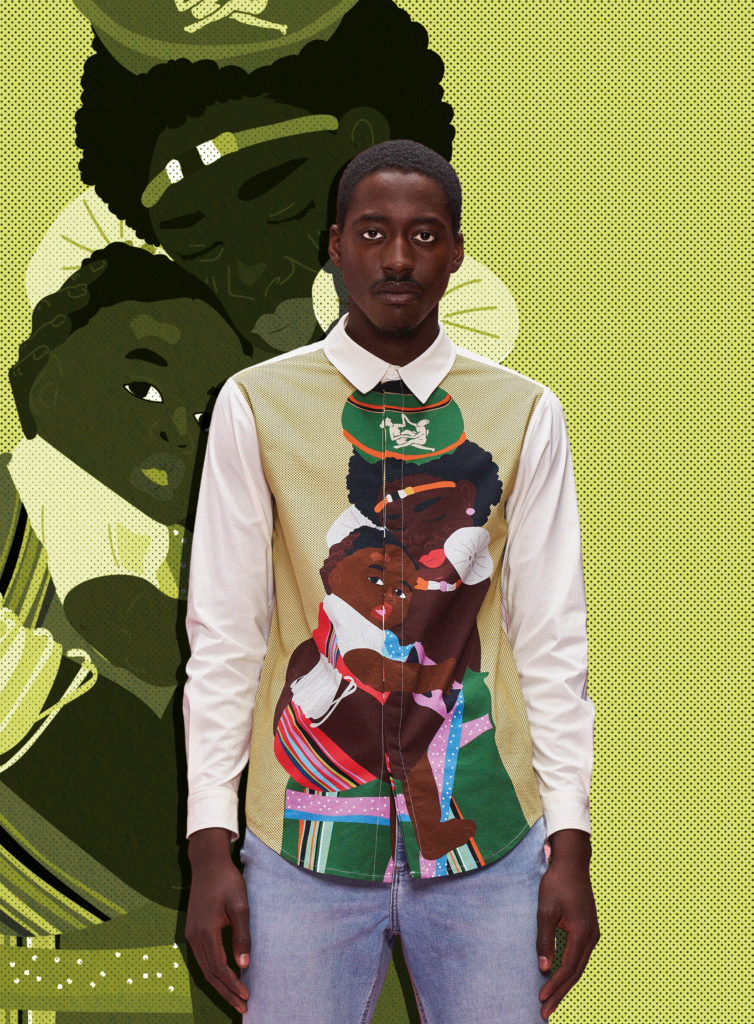 Thebe Magugu is proud to present the Heritage Mens Shirt, which celebrates and studies 9 South African cultures, illustrated through a motif by artist Phathu Nembilwi. Created in a Fine Stretch Cotton, the menswear shirt completes the 'Couples Set' that was planned with the Mother & Child Heritage Project.
"It's a unique South African quirk – the pageantry of arriving at an event as a singular unit through a carefully coordinated look for couples. However, the Heritage Shirt and the. accompanying Heritage Dress stands quite strongly on its own, and I love that each item can take you from the office to a night out. The Thebe Magugu man enjoys classic silhouettes that celebrate ideas of culture and history, and this Heritage Shirt intersects those two quite well."
The Heritage Mens Shirt explores through a cloth the intimate relationship between African Parents and their offspring, through the lens of the Xhosa, Zulu, Bapedi, Vhavenda, Batswana, Ndebele, Vatsonga, Basotho & EmaSwati. The Heritage Series is a continuation of Thebe Magugu's work, which focuses on cultural preservation and rich storytelling.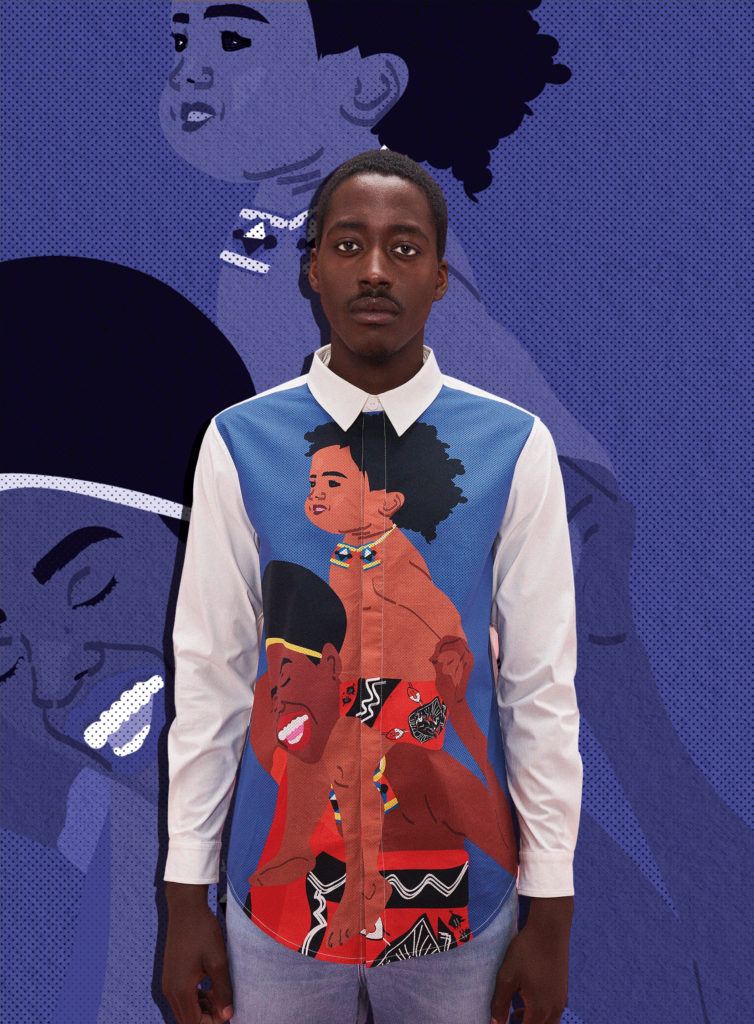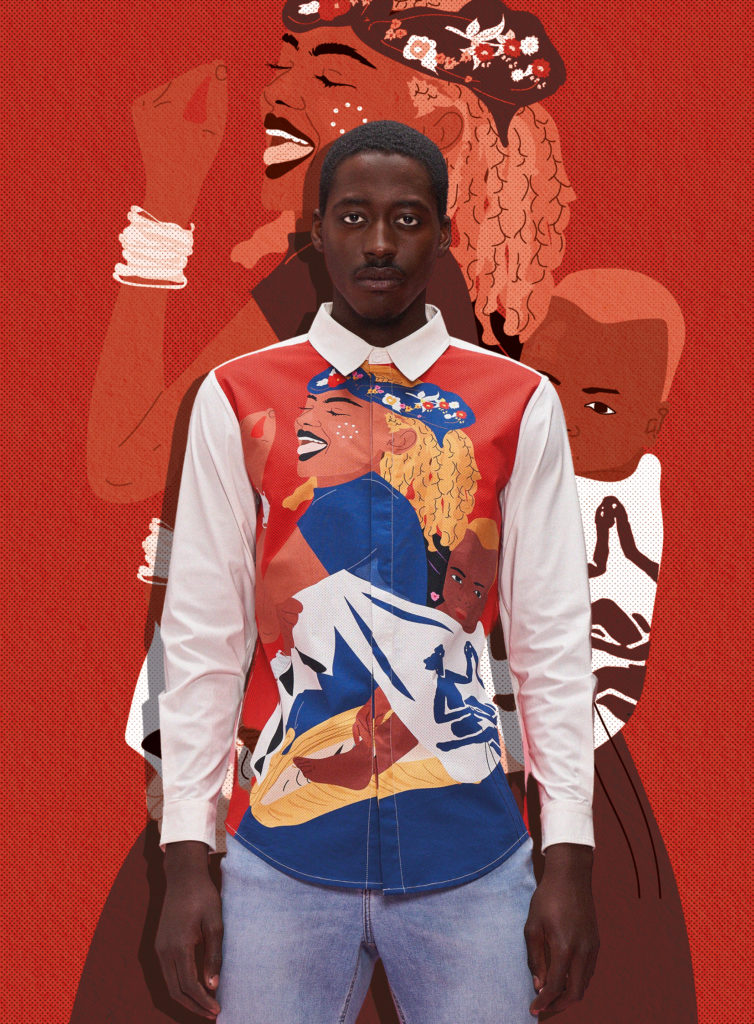 Image credits:
Photographer: Thulani Kubeka @thulanikubeka
Stylist & Art Director: Thulisa Ngidi @lovetulisa
Makeup & Hair: Annice Roux @annicemakeup
Production: @lampostproduction