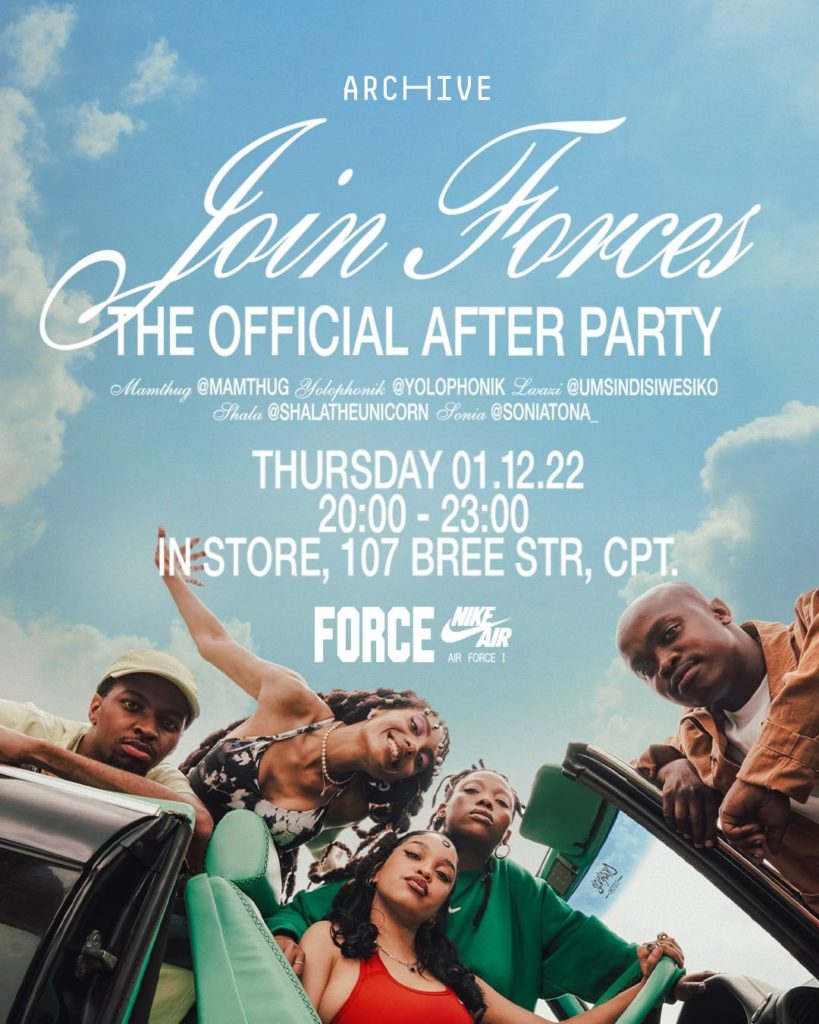 Archive Collective and Nike Air Force 1 are joining forces to bring you the Creator Sessions.
Join the Force this First Thursday, 01 December 2022, for the Official Air Force 1 40th Anniversary Celebration at Archive Collective, 107, Bree Street. For the event, @archivesa and @nikesportswear presents the Archive Collective consisting of sonic curator @mamthug, broadcaster @umsindisiwesiko, content creator @soniatona_, multidisciplinary creative @shalatheunicorn and music producer @yolophonik. Not bound by a discipline or convention, Archive's creator community unites with diverse individuals, using the power of creativity and community to drive culture forward.
The event is begins with a panel discussion hosted by Lwazi Madonsela, and from 8 – 11PM the rest of the night lingers into a selective row of DJ sets by Yolophoink, Mamthug & @insertcoin.