"My work is a spiritual compass to the world yet to be discovered, through color, form, and artistry."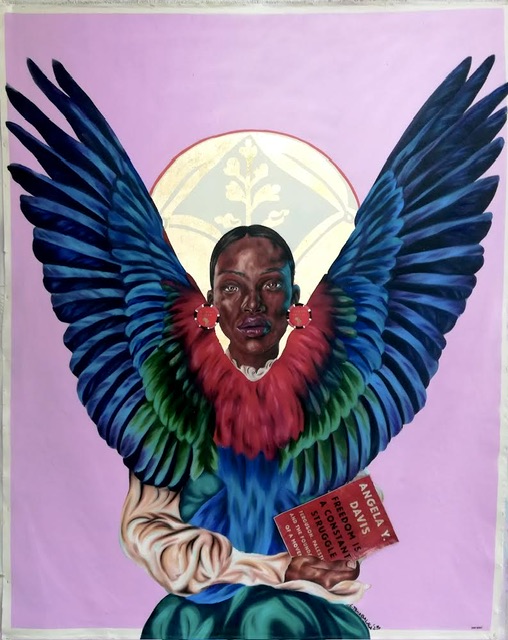 Lindokuhle Tshabalala is a self-taught visual artist based in Johannesburg South Africa. He expresses his artworks as work that unpacks layers and nuances of the African language in African Art. "I have chosen to unpack this narrative as many of the world's most recognisable and influential stories in Art come from Western culture – classical mythology, Norse mythology, Judeo-Christian narratives, and many of them illuminate the heroic efforts of men or the cultural experience of White Western figures" Lindokuhle further explains. We got a chance to ask five questions about his artistry and this is how it went.
What sparked your interest in art?
My interest in art was sparked during my early years in school through realistic pen drawings. As I grew older I started reading more and venturing into other mediums and found my voice in art. The work I do now is inspired by a diary left to me by my late mother. The diary is about the life that was experienced by my family during apartheid South Africa. So I resurrected the heroes and heroines she talks about and the inspiration grew to resurrect other black people in spirit who have fought for the liberation of black people. People like Patric Lumumba, Winnie Madikizela-Mandela, Yaa Asantewaa, etc. And from their resurrection continue to fight the struggle.
What are the main themes in your art and why are those the main themes?
The main themes in my art are race, class, gender, and power. And I chose to unpack these because they play a very important role in how black people view themselves and through my work I bring a different perspective from which I mirror. I create images filled with supernatural capabilities that sometimes could be far from their reach of imagination. My work is a spiritual compass to the world yet to be discovered, through colour, form, and artistry.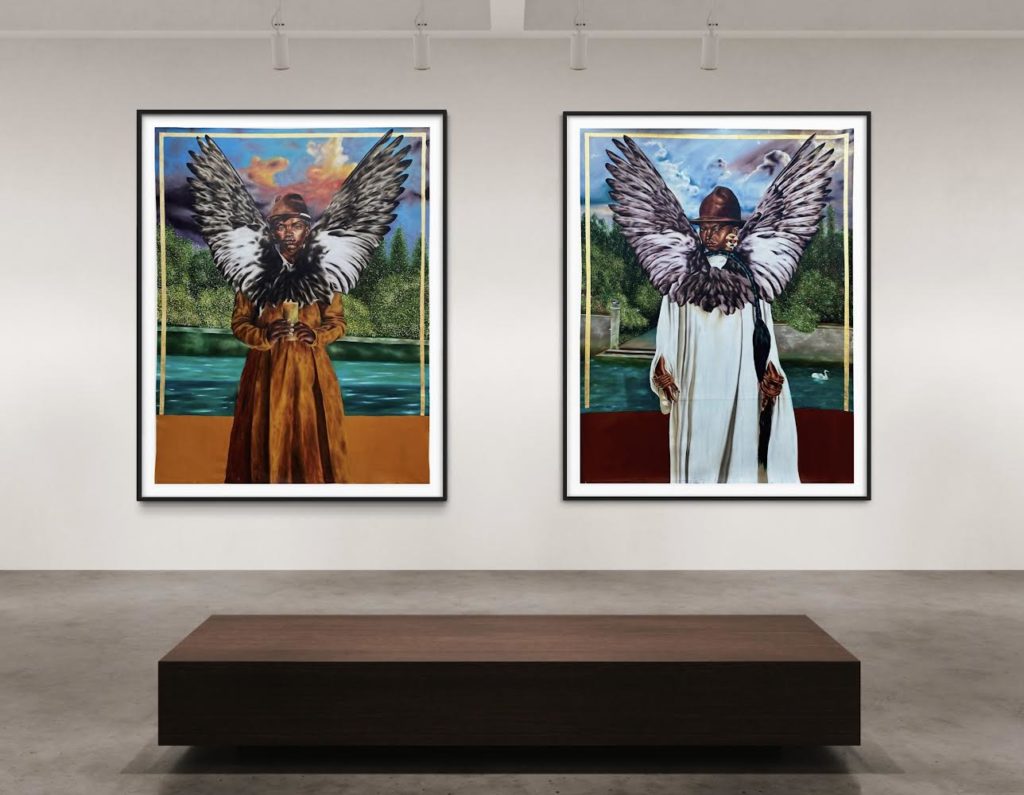 Which artist, dead or alive do you admire?
Ayanda Mabulu. His perspective on what it means to be an artist goes beyond just painting on a canvas, but an artist as a vessel that should constantly invest in his knowledge and give birth to work that will have a great impact and meaningful, and understanding that the gift is capable of moving mountains.
Which brand locally or globally would you love to work with?
With my background in architecture and modeling there are other aspects of my creativity that I still practice till today. My experience from those have inspired interest in fashion and architectural spaces. And through fashion, the brand that I'd love to work with next is Levi's. I have a lot of clothing designs but mostly denim designs and I believe I'd be able to express a lot of creativity in fashion through their brand. With architectural spaces, the space that I would love to show my work in is CIRCA, which is a structure that goes beyond showing paintings on white walls but the space being part of the work.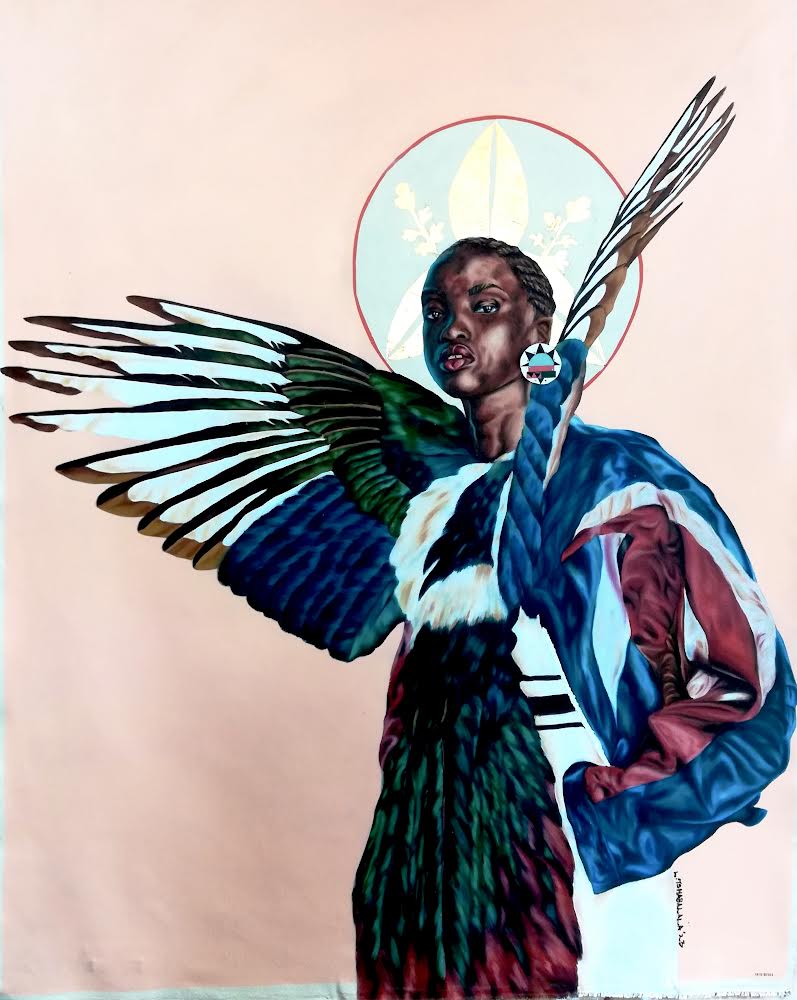 Do you still have your first painting?
I still have my first painting, which was a gift to my mom and we still have it in the house. I don't think i'd ever put a price on it. It is a good reflection and reminder of where I come from and where I am now. And every time I look at it I feel inspired and till today I still draw a lot of creativity from it. It's a work filled with a lot of creativity and craftsmanship.
Bonus Question: Which type of music do you listen to in your studio?
In the studio, I listen to Jazz but mostly Hip-Hop. Artists like Guru, Jay-Z, Jay Electronica, and KRS-One have contributed a lot to my creative process and my work has been inspired by their poetry. Which is a legacy worth to be kept alive for generations to come.