The work of multidisciplinary artist Thando Phenyane, who goes by the moniker Mboma, oftentimes and almost exclusively, investigates the link between figures, words and consciousness.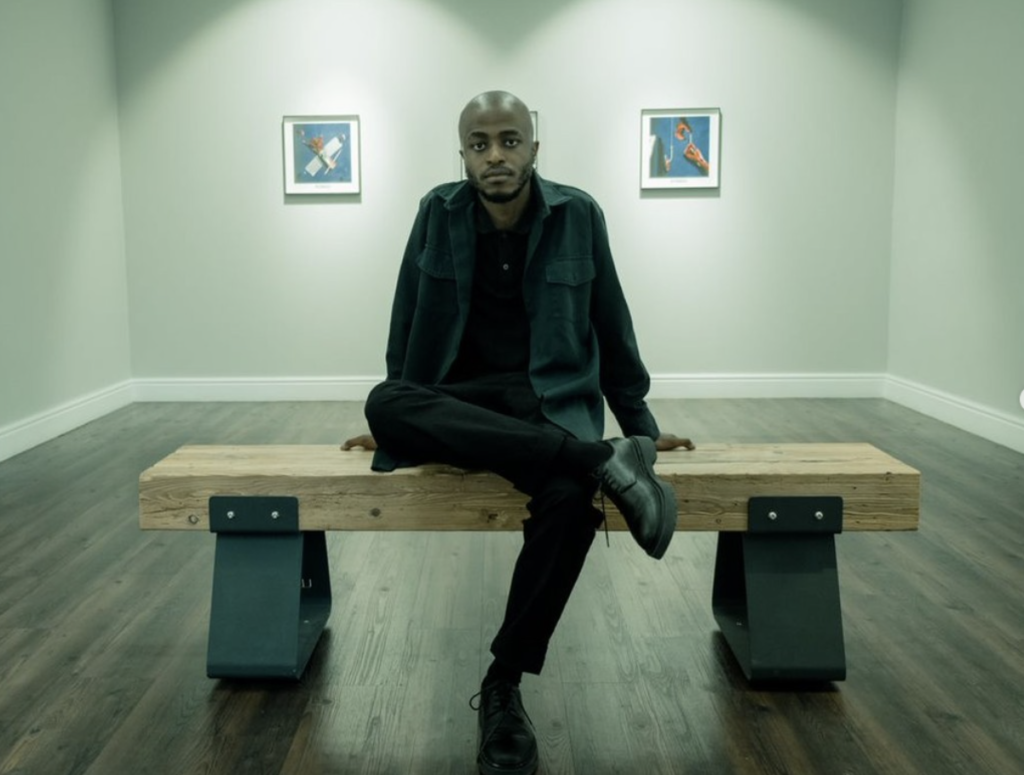 No stranger to 10 and 5, Mboma has in the past two years participated in some of the biggest platforms for young designers and artists in South Africa, such as the Design Indaba, V&A Artist Alliance and the Turbine Art Fair Grad showcase. Celebrating the launch of his own website which houses his original works, Mboma has collaborated with 10and5 to give our community of creatives and entrepreneurs a 20% collectors discount. Read our latest interview with the artist below.
As an architect and artist, what matters to Mboma the most currently?
As an architect and artist, what matters most right now is authenticity. Whatever I do and make going forward has to be honest with who I am as a designer and artist. Regardless of the discipline, I aim to strip it down to its most necessary version.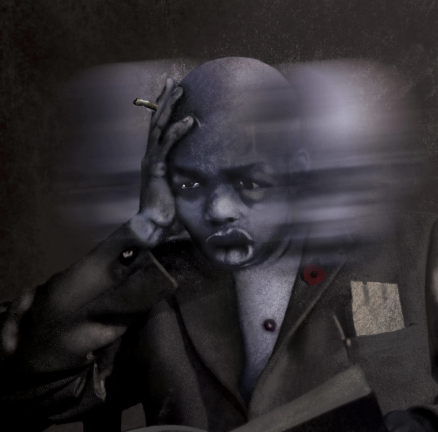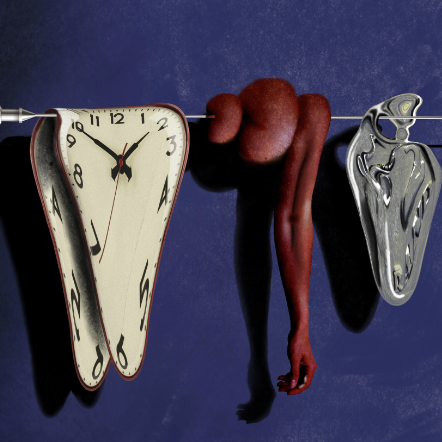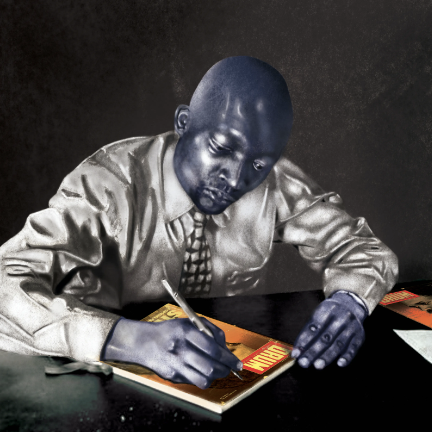 What inspired you to launch a digital platform to house your artwork at this point in your career?
I launched the e-commerce site primarily to make my work more accessible to a broader audience of prospective collectors. I also wanted to have a place where my work could exist outside of conventional social media platforms – which I sometimes feel undermines the seriousness of the work.
In the distant future, the site could host different artists whose work I enjoy, which I would first put through a vetting process. Still, it is to have my catalogue available to an audience more significant than my social media audience.
Amongst your other artistic devices, the cigarette motif has shown up in works such as the PONDO series, DRUM BOYS and others. Is there any significance for you?
In most of my previous work, I've used textual imagery, resulting from looking into the relationship between familiar textual references and imagery in making iconic, relatable compositions. I try to put across what conversations we all have with ourselves would look like if they were people, so most symbols used in my work speak to these ideas that orbit mostly around self-knowledge and self-control.
The 'AGILE: My hand has been forced ' series is the latest addition to your catalogue; tell us more about your point of departure on this one.
The premise of the work is to visually articulate the introspective conversations one is continuously in with oneself. Discussions centred around self-control and its volatility. In each frame, the figure embodies different reflexes that come about as a result of said conversations.
Temperance is seen as control of self, so the images offer the viewer a picture of self-control as a reflexive self-awareness of the content of different mental states. Each figure expresses another reflex to having over-indulged or given into a lack of self-control.
On the one hand, since self-knowledge is directed inwardly towards one's conscious states in acting temperately, it appears to be presented as reflexive. But, on the contrary, a tangible, physical object must be the subject of self-control, so in these artworks, the "object" is the physical body/ the figures.
In alluding to "The Object", the paraphrasing of the typical "FRAGILE" textual reference to "AGILE" speaks to the tension resolution that happens when one is coming to terms with the fact that they are in control [AGILE] or in a [FRAGILE] mental state whereby self-control is non-existent.
[FRAGILE]: Mental, Internal
[AGILE}: Physical, External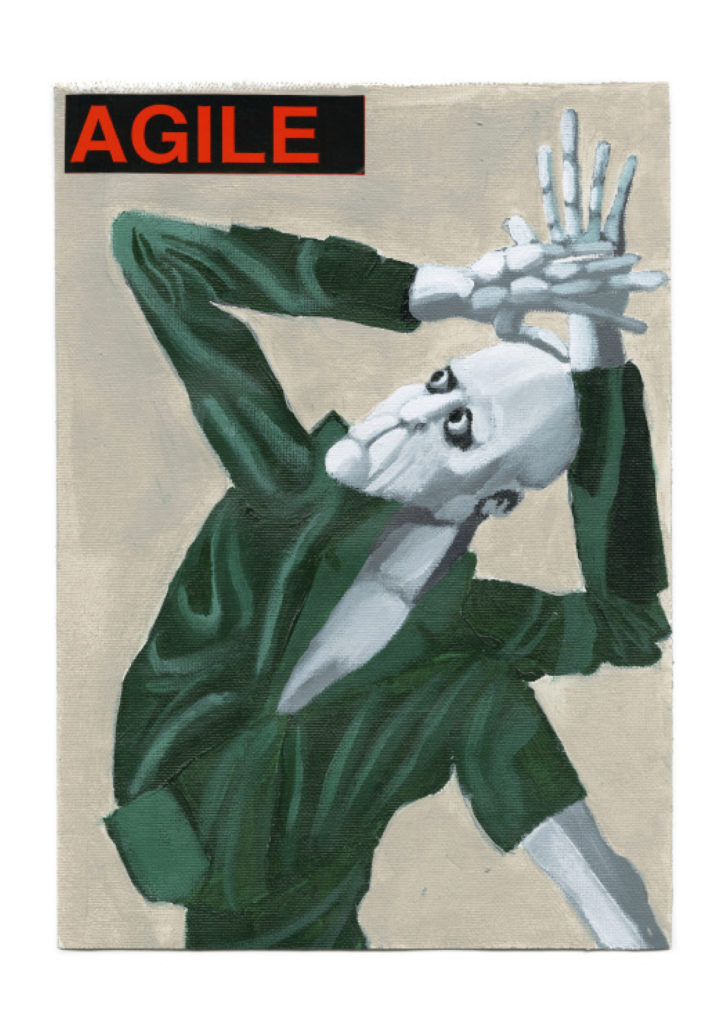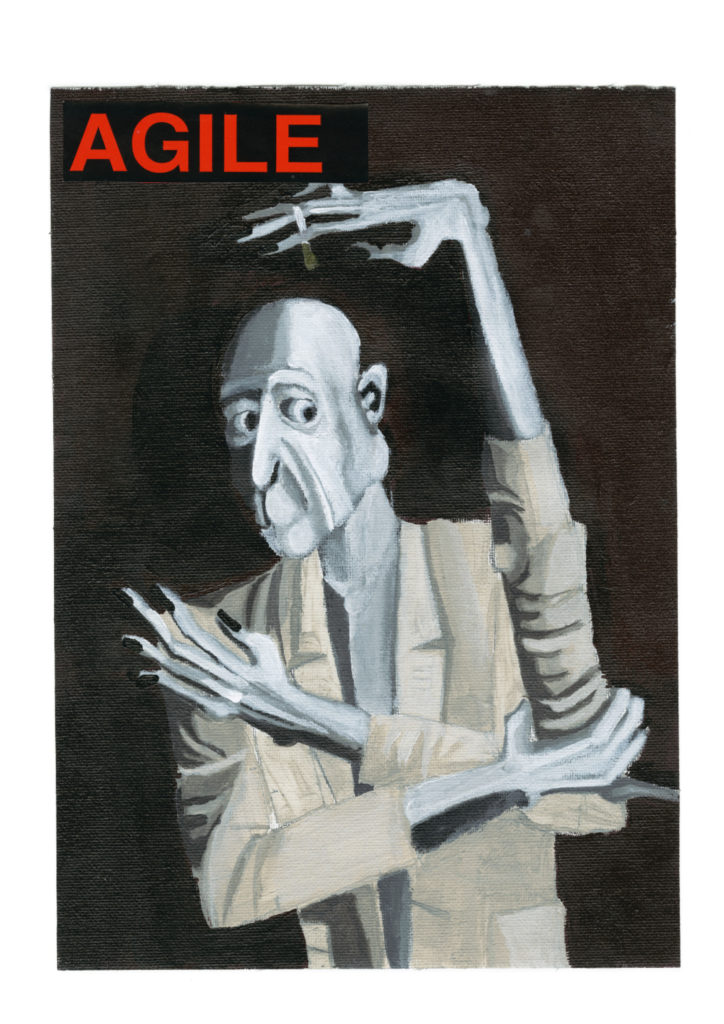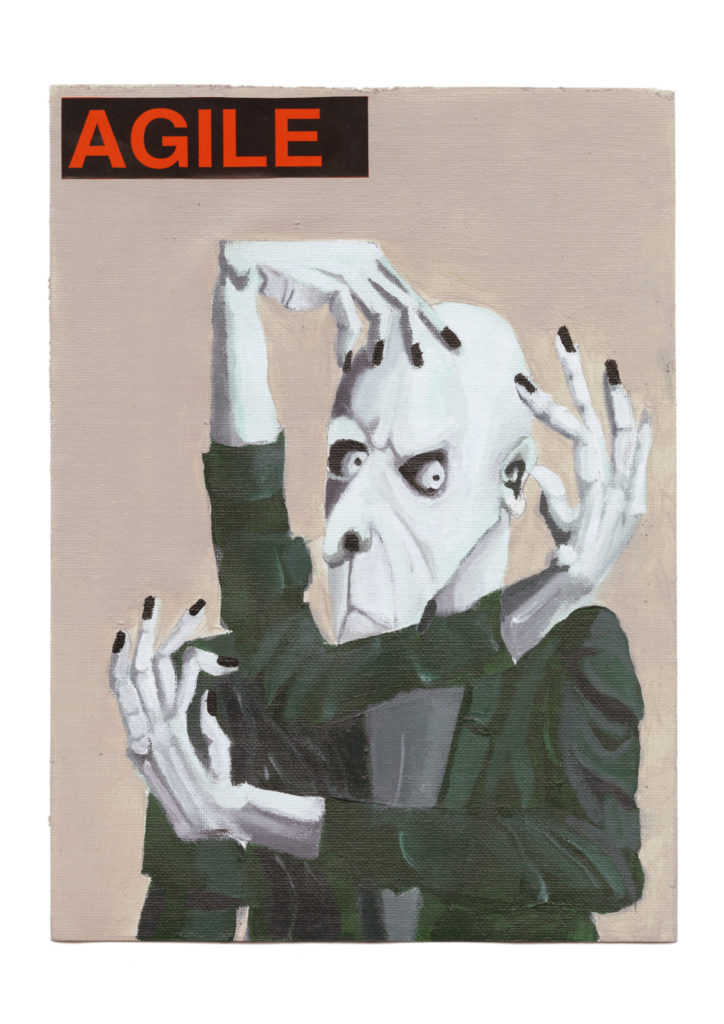 How can our 10and5 Community use the collectors discount on Mboma Gallery?
The collectors discount code MBOMA10AND5 is a 20% deduction on not only my new body of work but all of my originals and limited edition work available on https://www.mbomagallery.com/. In addition, each piece includes a certificate of authenticity that we can deliver to collectors worldwide.