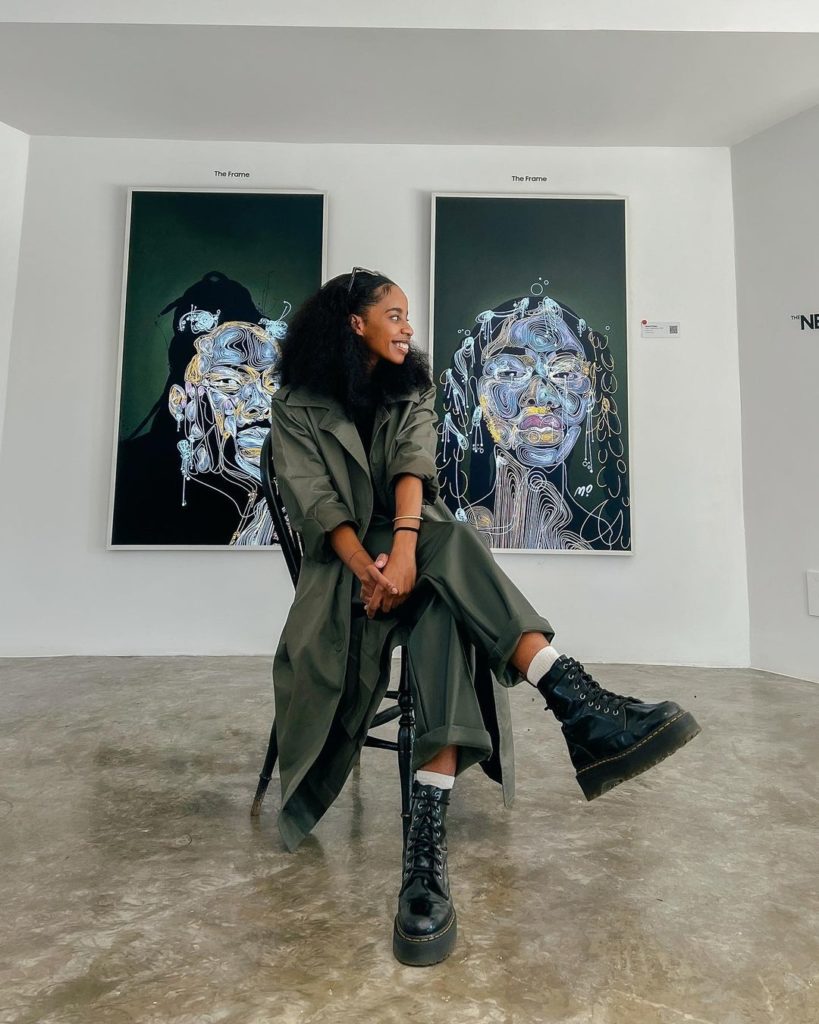 Naledi Tshegofatso Modupi, is a South African contemporary illustrator and visual artist  well-known for her versatility and her masterful transition between conventional and digital art mediums. Her art primarily consists of portraits, and the style she established is best characterized as reductive or semi-abstract. With the use of simple forms and colors  tries to convey as much individuality and personality to her subject. I had the chance to ask her a few questions about her work and this is how it went.
How did you get introduced to art?
Art has always been a part of my life, ever since I was a child.  Being creative and coming up with new ideas has been my passion for as long as I can remember.  From a young age, I found so much joy in creating things with my own hands, whether it was drawing, painting, or being crafty.  Once I reached high school and started taking art as a subject, my interest in the world of art grew exponentially, and I began exploring new artists and art spaces.  I think this truly and formally introduced me to art and inspired me to pursue a life in art.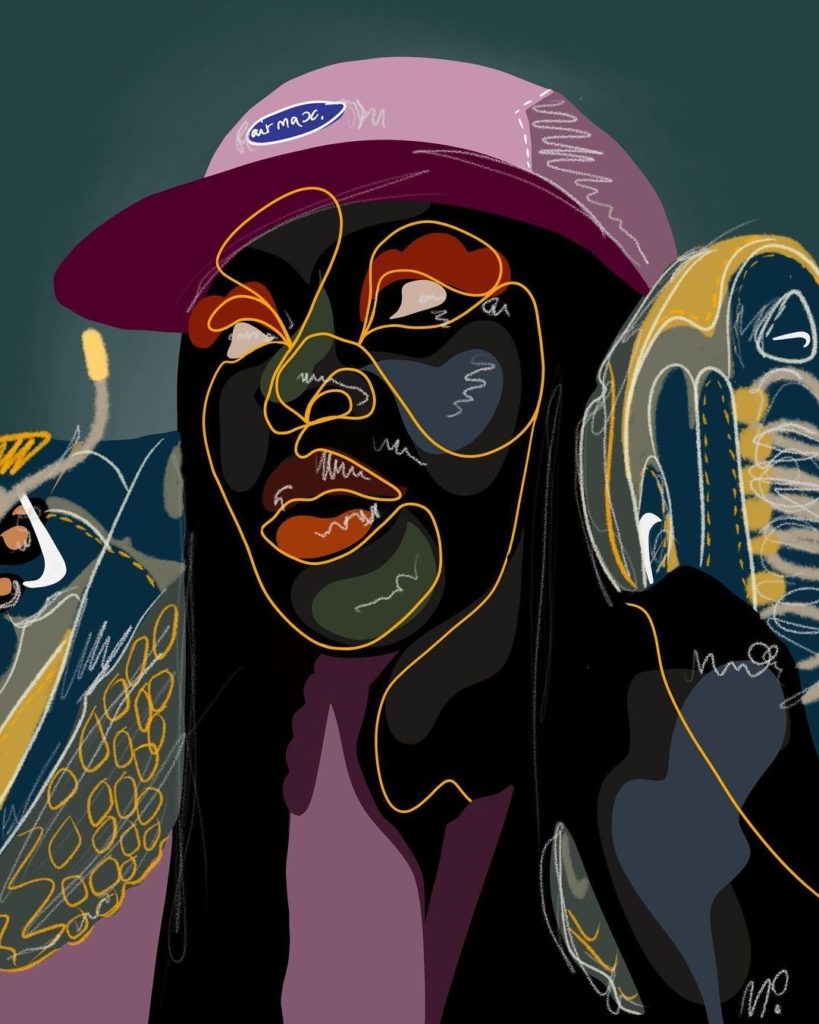 I have noticed that you only paint portraits of people, why is that?
I've always been obsessed with faces. I am really fascinated by faces. I believe that a person's face holds the key to their story.  I feel like you can tell so much about a person just by studying their features. That's why I only paint portraits of people. I want to capture the essence of who they are and share their story with the world. Most times I get so involved in creating my own case studies and stories just from looking at faces. And when I see photographers who capture stunning portraits of people, I can't help but be captivated. So through my art, I think I want to create that same effect for others by directing the stories you are able to create when you view my work towards a positive light, by using vibrant and bold colours and shapes to influence your perspective.
What mediums do you use for your painting?
I use Acrylic paint on Canvas, and also often create digital Illustrations using Procreate and Illustrator.
What is the thought process behind your art?
When it comes to my art, my thought process is to create pieces that bring a smile to my face as well as to those who view them.  I always try to fill my artwork with positivity and light-heartedness, as well as create happy art that is meant to make the viewer feel good about themselves or the people depicted in my portraits, so it's always bright and bold colour palettes or a playful designs, aimed to be easily digestible and enjoyable.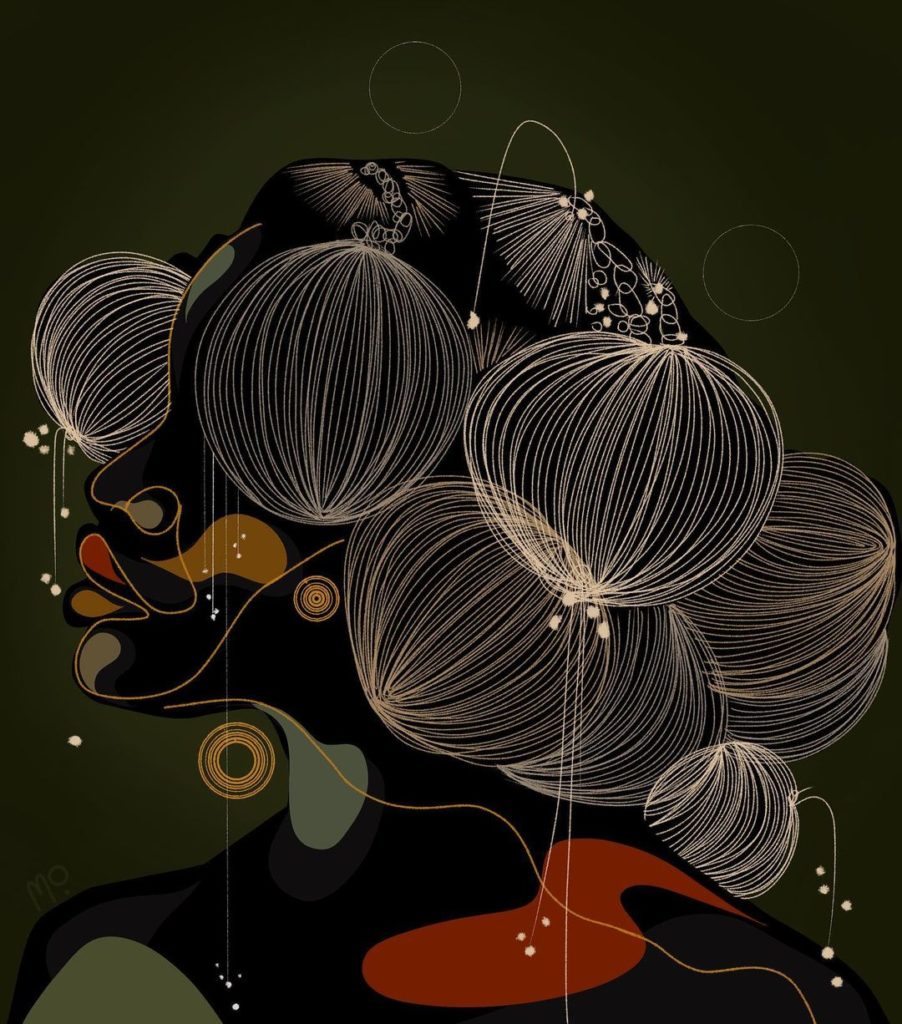 Lastly, What inspires you on a daily basis?
What inspires me on a daily basis? Uhmm. I am inspired by people who live unapologetically, especially women. These are the women who wake up each day ready to take on whatever comes their way.  I see their stories etched onto their faces, and I am often inspired to share these stories through my art.  I want to inspire others to be true to themselves and to celebrate the unique stories that each and every one of us holds within us.