Sponsored
Let the fun be-gin and you create your own Bombay Sapphire gin cocktail with an abundance of creativity and a sprinkle of imagination!
Inspired by the annual World Creativity and Innovation Day — taking place on Friday, 21 April 2023 — BOMBAY SAPPHIRE is challenging gin lovers to stir creativity in a glass by trying out these recipes for thirst-quenching cocktails.
World Creativity and Innovation Day is an ideal opportunity to be playfully creative not just on paper but with gin recipes, whether you are a fan of the gin's citrus, floral, herbal, or spicy notes, there is something for everyone. All you have to do to savour your very own perfectly balanced BOMBAY SAPPHIRE cocktail is to let the premium gin's 10 hand-selected botanicals from around the globe stir your senses. You can breathe innovation into your gin by creating unique and wonderful drinks with unexpected garnishes, creative mixers and even never-before tried ingredients!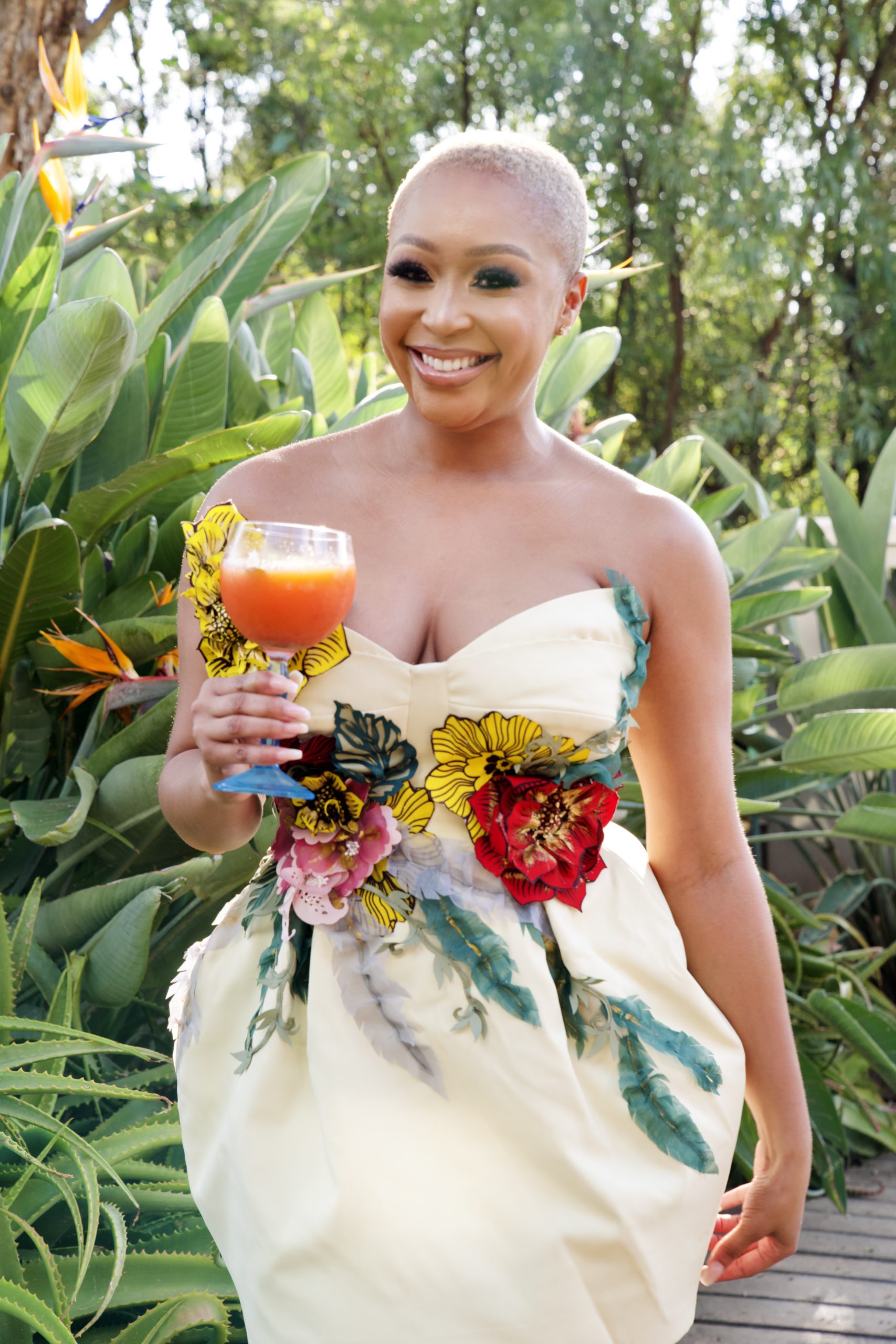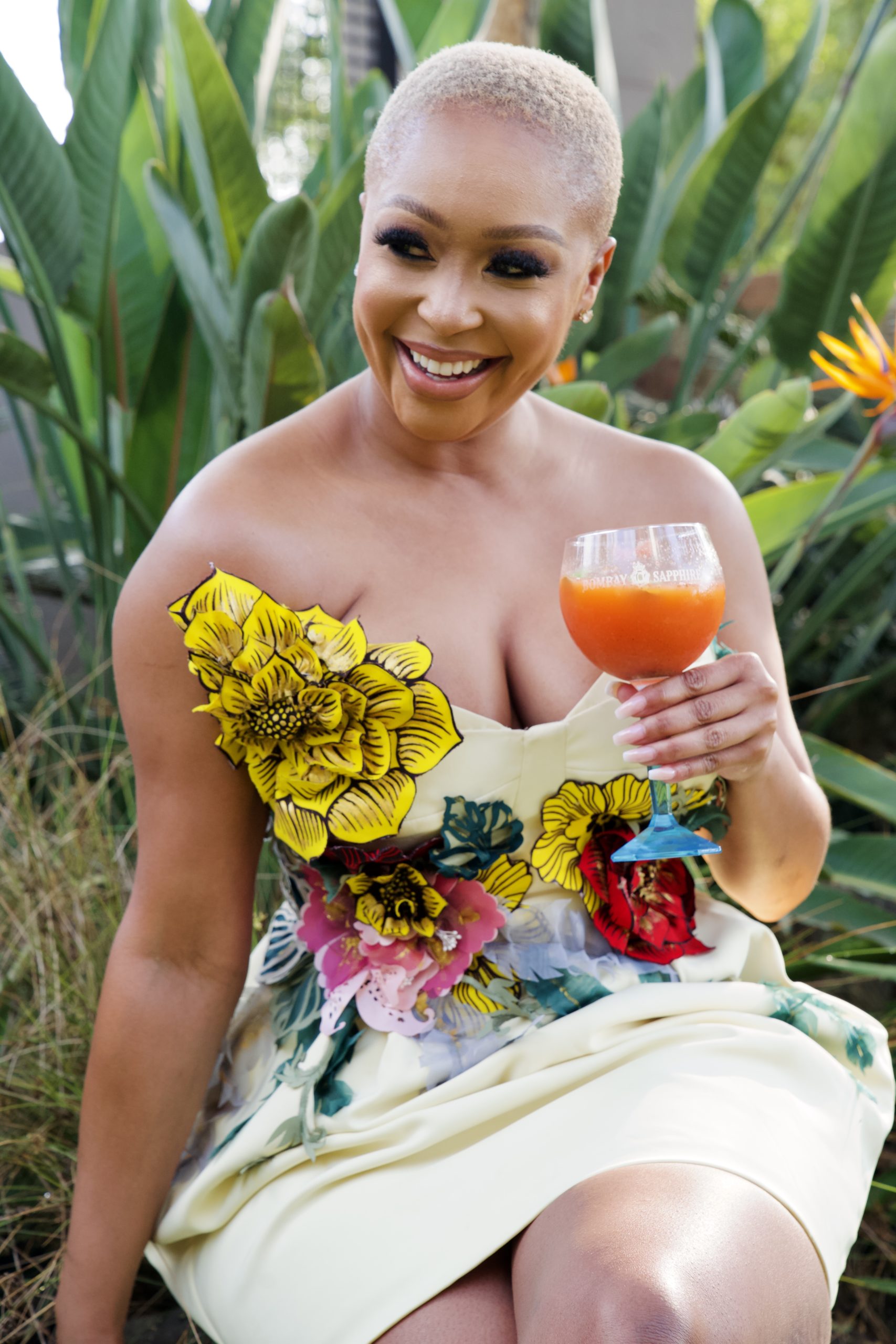 Creativity and innovation are some of life's traits that open us up to endless possibilities, and with this thought in mind, BOMBAY SAPPHIRE is continuing its goal of empowering people to awaken their creative potential as part of their endeavor to have everyone Stir Creativity.
---
| 1. Minnie Dlamini Dynamite recipe, created by Minnie Dlamini
To get creative and to stir your senses, try out the Minnie Dlamini Dynamite, an innovative BOMBAY SAPPHIRE based cocktail packed with vibrant, fresh pineapple and strawberries, along with handpicked botanicals. Click here to watch as South African actress, TV presenter and BOMBAY SAPPHIRE ambassador Minnie Dlamini looks to her iconic designer dress for inspiration to whip up her amazing BOMBAY SAPPHIRE gin cocktail recipe. The delicious result is a visually appealing BOMBAY SAPPHIRE cocktail bursting with pops of yellow, red and hints of green.
Ingredients
1 cup Strawberries
60 ml BOMBAY SAPPHIRE gin
30 ml Pineapple juice
15 ml Lemon juice
15 ml simple syrup or sugar syrup
Mint to garnish

Method
> Purée the strawberries in a blender, reserving a few to garnish the drink
> Add the strawberry purée to a balloon glass with lots of ice
> Pour over the gin, pineapple juice, lemon juice and simple syrup; then stir
> Garnish with mint and the remaining strawberries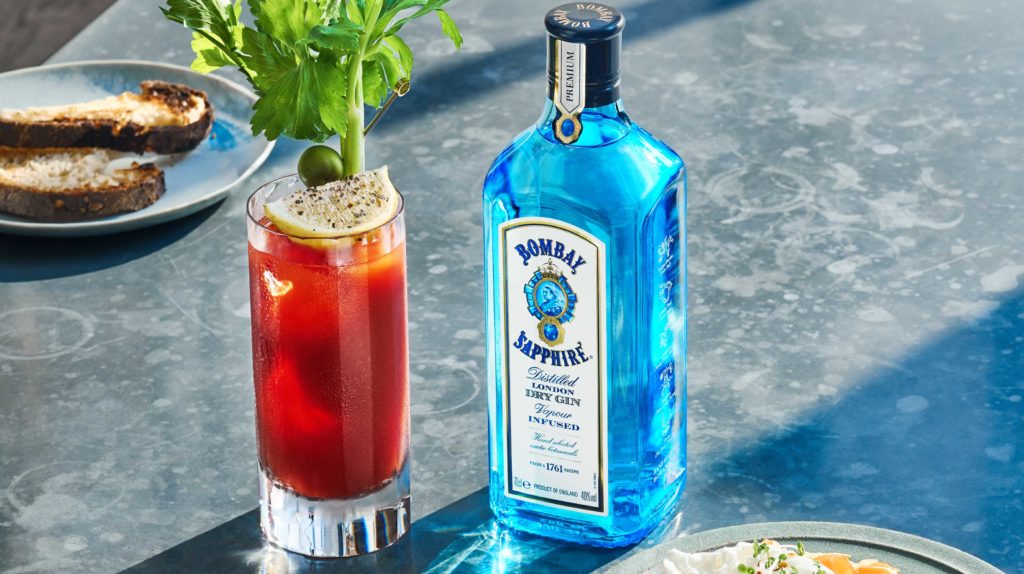 | 2. Red Snapper recipe
Drawing on the exotic spices and botanicals inherent within BOMBAY SAPPHIRE gin, this rich and savoury cocktail awakens the senses and can be spiced according to your personal taste.
Ingredients
50 ml BOMBAY SAPPHIRE gin
100 ml Tomato juice
2 dashes hot sauce
1 Teaspoon Horseradish (to taste)
2 dashes Worcestershire sauce (to taste)
Pinch of salt
Pinch of Cayenne pepper
2 Fresh lemon wedges
1 Celery Stalk
1 Olive
1 cocktail onion

Method
> In a long highball glass, add BOMBAY SAPPHIRE gin and your tomato juice
> Squeeze in (then discard) a fresh wedge of lemon season with
> Season hot sauce, Worcestershire sauce, and salt & pepper according to your taste
> Fill your glass with cubed ice and stir slowly to integrate the ingredients and flavours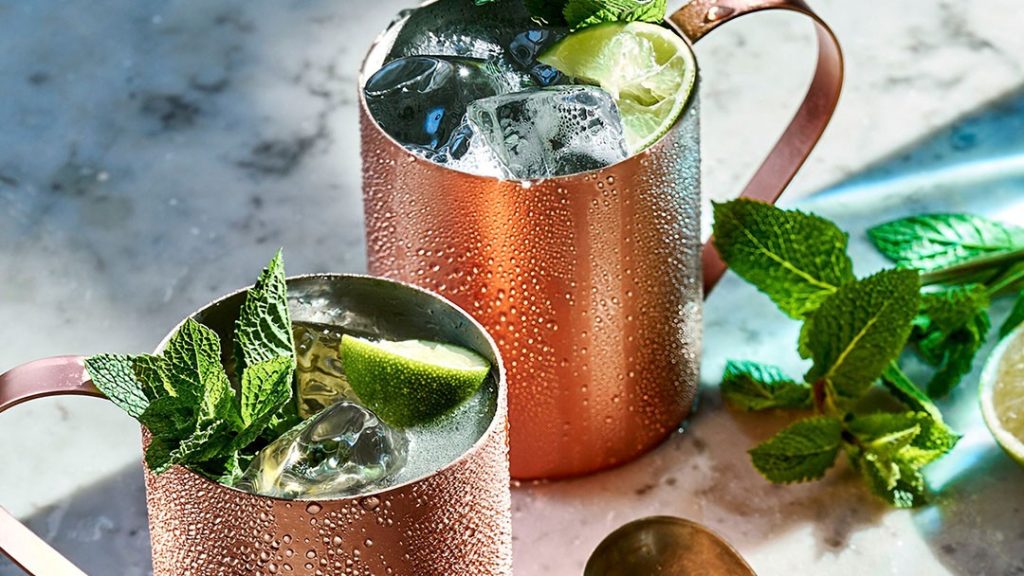 | 3. Gin Mule recipe
A refreshing twist on the classic Moscow Mule, vibrant ginger meets the bright juniper and citrus flavour profile of BOMBAY SAPPHIRE gin, all lifted with a squeeze of fresh lime.
Ingredients
50 ml BOMBAY SAPPHIRE gin
100 ml Ginger beer (chilled)
2 Fresh mint sprigs
2 lime wedges
To garnish, add fresh mint sprigs and a slice of fresh ginger (optional)
> Fill a tumbler or a copper mug with ice cubes
> Pour over the gin
> Squeeze in the juice from the lime wedges, adding the rinds to the glass
> Top with ginger beer
> Garnish with fresh mint and a slice of fresh ginger, if desired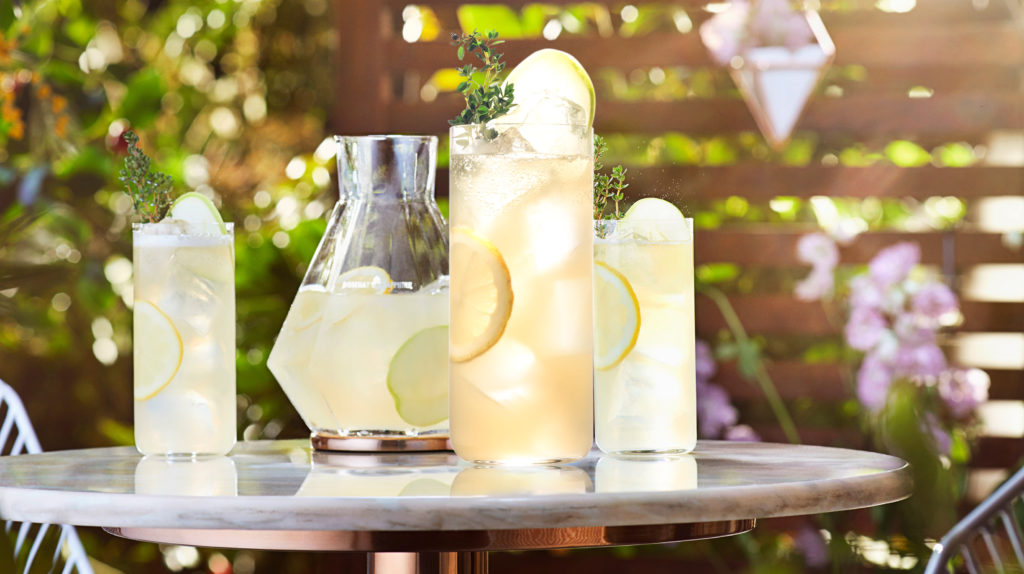 | 4. The Secret English Garden recipe
This refreshing take on the English Garden Cocktail blends BOMBAY SAPPHIRE gin with ginger ale and cloudy apple juice. Served with lemon, apple, thyme, and ice.
Ingredients
50 ml BOMBAY SAPPHIRE gin
25 ml Cloudy apple juice
75 ml ginger ale
1 thinly sliced granny smith apple disc
Thinly sliced lemon wheel
1 sprig of lemon thyme

Method
> Place the lemon wheel and apple disc into the bottom of a highball or copa glass
> Add BOMBAY SAPPHIRE gin and cloudy apple juice; swirl well to infuse
> Fill the glass with cubed ice then top with ginger ale. Gently stir/fold to mix
> Garnish with a lemon thyme sprig placed into the glass
BOMBAY SAPPHIRE is not only a force for creative self-expression, but the spirit is also on a mission to be the world's most sustainable gin. This is a major step towards achieving its 2025 goal of sourcing 100% of its key ingredients from sustainably certified suppliers. By heeding BOMBAY SAPPHIRE'S call to be creative with your gin cocktails, you are also playing a role in being more purposeful with your choices.
Get inspired. Unlock your creative potential. And Stir Creativity with BOMBAY SAPPHIRE!