"Time to play is f*ck*d up."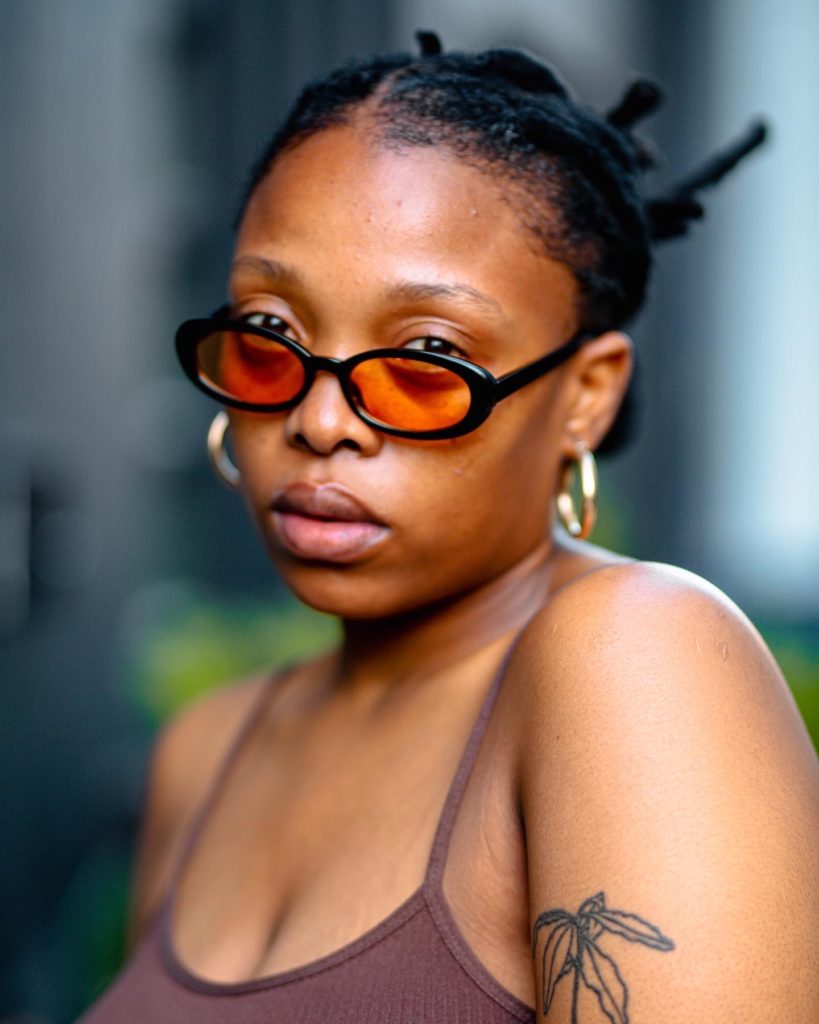 Born Liziwe Kwanini, but affectionately known as Mamthug, is Joburg-based DJ, curator of BeatsByHer and all round cutie. Recently, our 10and5 team had the chance to interview Mamthug about her DJ career, BeatsByHer and the future. Read below to see how it went.

1. When one looks up 'multifaceted' your face pops up, how do you do it? How do you juggle being a connector, curator, creator, vibe dealer (DJ) and a groovist?
Drinking a lot of coffee, I am joking [laughs]. I think it comes naturally to me because I am a people's person. Over the years I have figured out what I am good at when it comes to people and I've made it my business, literally.
2. How was BeatsByHer conceived?
BeatsByHer is femme led sonic experience established by Untitled Basement in 2022. It prides itself as a podium that showcases established and emerging alternative DJs, selectors, collectors and music enthusiasts the country has to offer.
The monthly groove sessions advocates for alternative femme Dj's visibility, inclusion and creates an opportunity for access to a wider audience within the DJ community.
So when the offer to curate BeatsByHer came about, the answer was obvious. I dived head first.
3. Why was it important for you to create BeatsByHer?
As a minority and alternative emerging talent, in a very male dominated industry , I've received the shorthand of the stick plenty of times . I am forever grateful for the overwhelming support and assistance I received from organisations like P*ssy Party Academy and MAMAKASHAKA Agency as they played a pivotal role in carving my career as DJ and entertainer. Being a curator of BeatsByHer has allowed me to do the same for my peers. The BeatsByHer vision is clear and simple. We intend to establish a femme led Dj and music ecosystem based on inclusion, skills transfer, growth and development. An opportunity to visibly showcase the underserved femme DJ community beyond the groove.
My greatest passion is making a difference in someone's life because there are a few people that took some time off their own time to do that for me. And it only makes sense that I do the same, then the cycle never breaks. The next person does the same thing and it just becomes easier and easier.

Mamthug
4. In 2022 you celebrated quite a few milestones, what can we expect this year?
I dubbed 2022 as my "comeback year" following a year-long hiatus to focus on my spiritual journey.
Being the curator of BeatsByHer and 1/5 of the AF1 Nike x Archive Collective are easily my favourite 2022 moments.
In 2023 you should expect more from BeatsByHer. More from the Mamthug brand and more behind the scenes credits.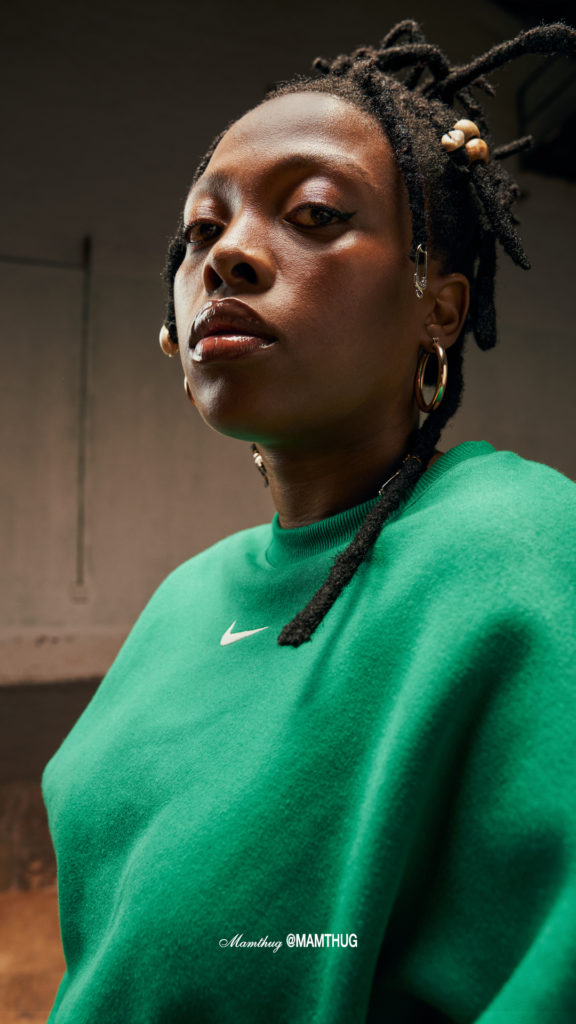 5. What's your motto for 2023?
Time to play is fckd up! [laughs]
My theme for 2023 is restoration. To move with intention and collect the bags while at it.