It has been a great success season of the SA vs West Indies T20 International series which took place from the 25 – 28 March 2023 in Centurion at the SuperSport Park & in Johannesburg at Wanderers Stadium.
Fans enjoyed the ultimate cricket experiences including the KFC Bucket Service experience which gave fans and their mates a once-in-a-lifetime opportunity to mingle with some of their favourite cricketing heroes, celebrities and a live performance by Dj Uncle Waffles , who closed out the series on
a sweet high.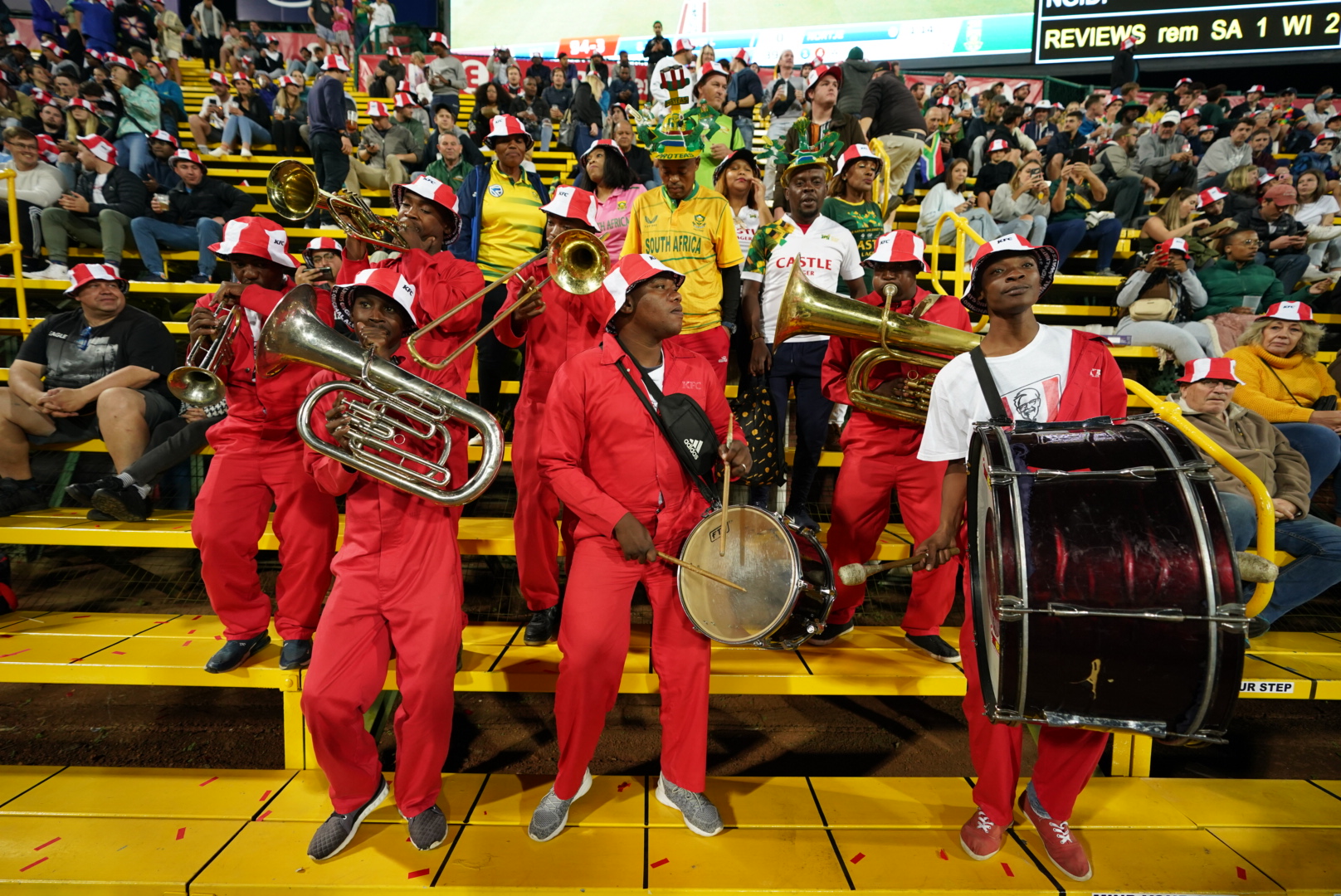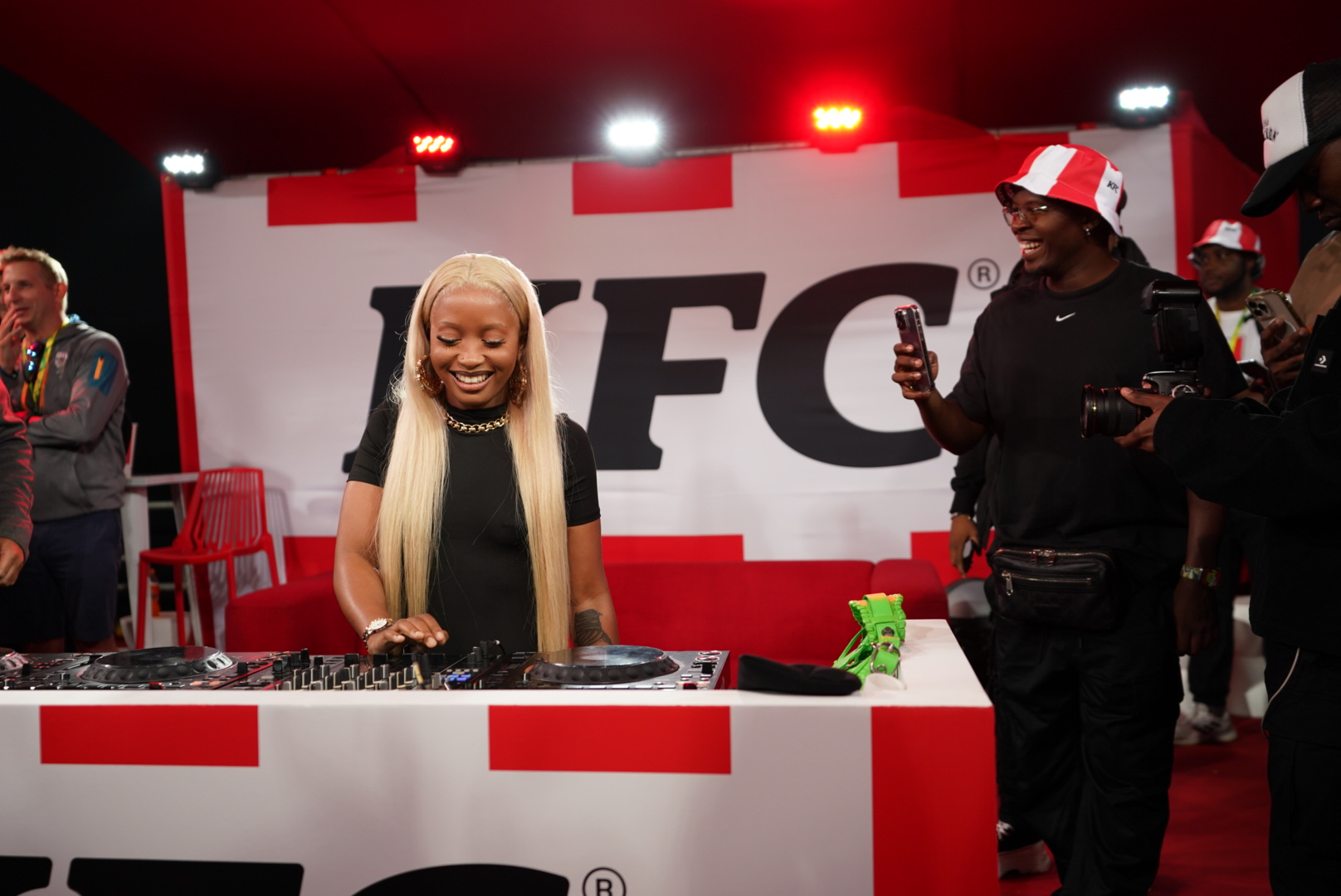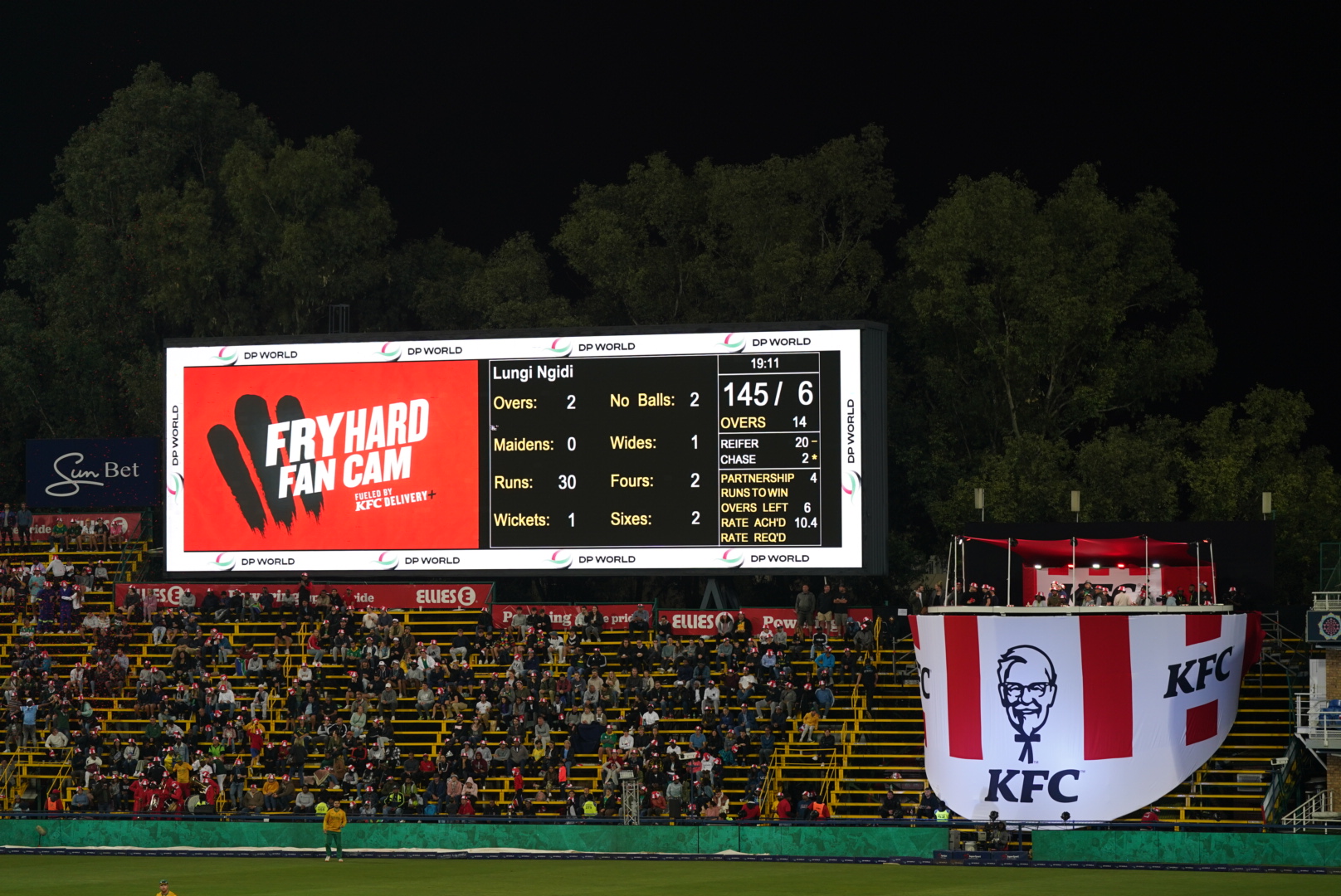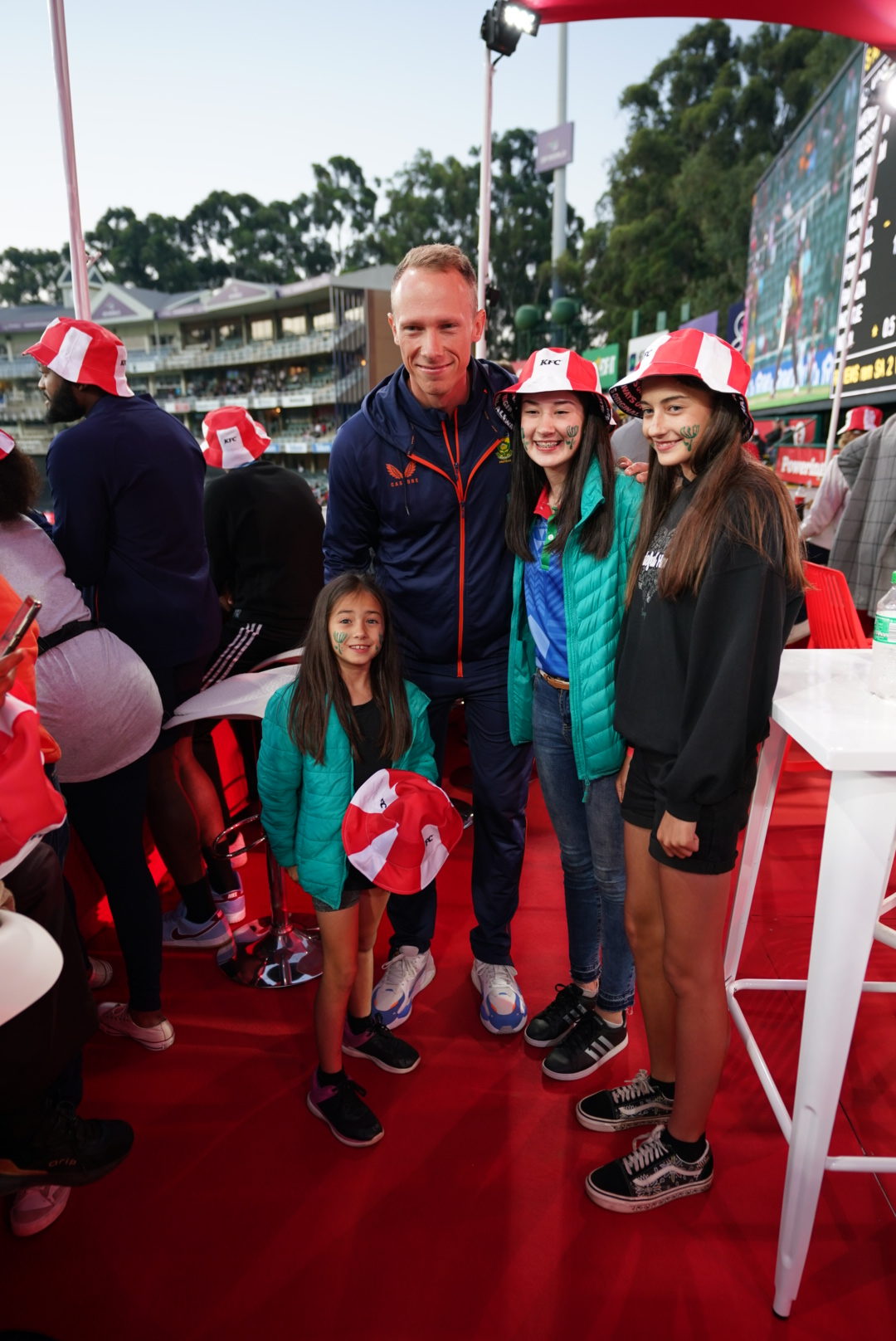 Introducing the Fry-Hard Augmented Reality (AR) game
For fans at home, KFC ensured that they never missed a moment of all the cricket action with the help of KFC Delivery+. Whilst fans were enjoying the nail-biting matches, KFC covered the fans with limited offer meal deals and great prizes that were won through the Fry-Hard Augmented Reality (AR) game. Fry-Hard fans played the Fry-Hard AR game by visiting https://kfc.viviewer.com to win with KFC Delivery+.
Delivering the KFC Stadium Experience
In-stadium, KFC delivered the ultimate fan experience with the launch of the KFC Bucket Service, an experience that saw lucky Fry-hard fans being upgraded to the best seat in the stadium whilst they enjoyed the delicious Original Recipe™ of KFC and mingling with their favourite Proteas stars and celebs.
The first 10 000 Fry-Hard fans that showed up at the stadiums for each match day received a complimentary limited edition KFC bucket hat. The fans were spotted with the hat and stood a chance to receive the ultimate KFC Bucket Service experience.