From the 3rd to the 9th of September 2023, the highly anticipated and go-to event for African creatives, FAME Week Africa, will be providing a platform to bring their ingrained talent, their stories and their culture to the forefront in Cape Town (CTICC 2), South Africa.
This year FAME Week Africa, yet again, aims to bring together co-related events focusing on the major creative economies, namely film, television, animation as well as music and entertainment technology. As 10and5 will be participating in the event by moderating two on-stage conversations on topics such as a discussion on the future of African storytelling with Netflix & local filmmakers and the unveiling of the artistry of costume design for Shaka Ilembe which you can register for right here.
As the days towards that premier cultural and creative event pass by, we managed to conduct a brief interview with FAME Week African Event Director, Martin Hiller, to talk about what inspired FAME Week Africa in the first place, what attendees can expect from the upcoming event, the power of collaboration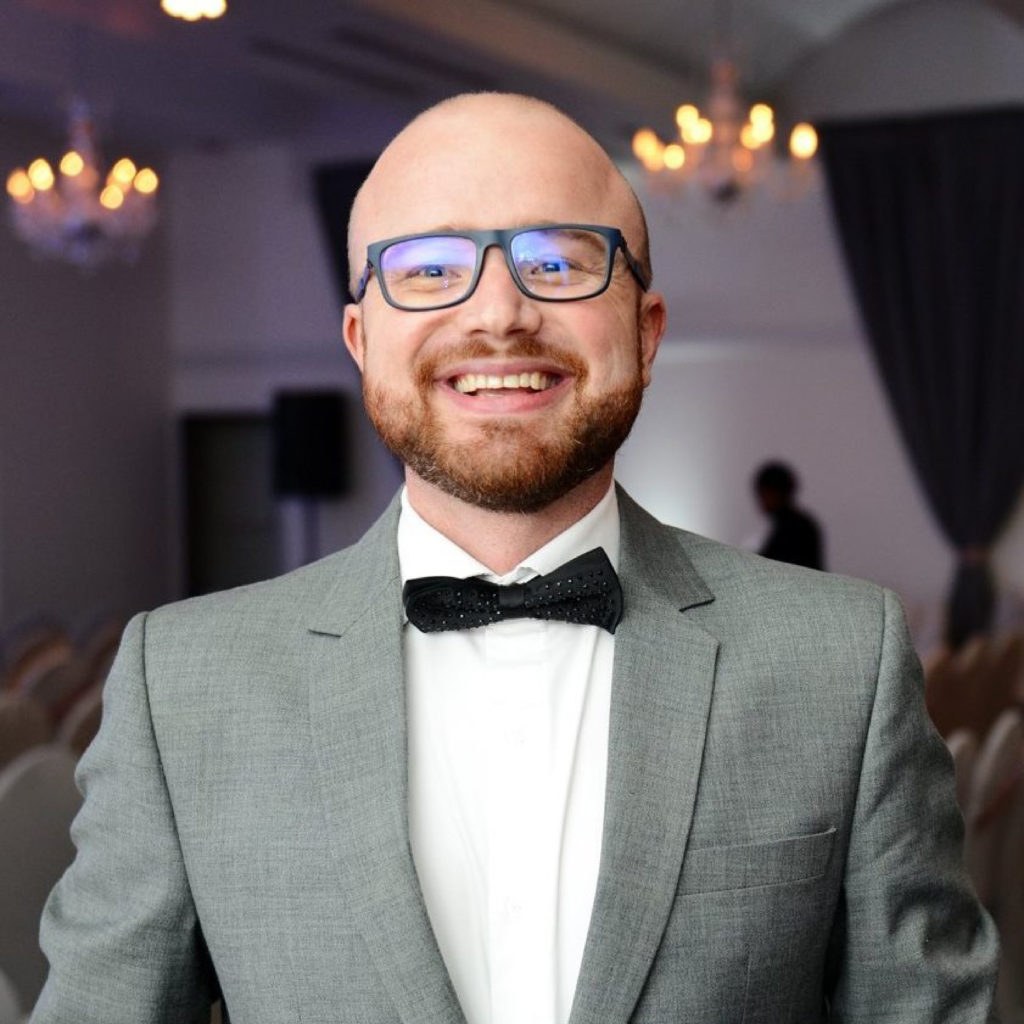 ---
This might be known but could we start off by revisiting the inspiration behind starting FAME Week Africa? What was motivation behind creating an event that provides African creatives a platform to bring their "ingrained talent, their stories, their culture to the forefront"?
Africa has a rich and diverse creative heritage, spanning music, film, fashion, literature, art, and more. FAME Week Africa was initiated to celebrate and promote the creative industry in Africa. RX Africa, the organisers, wanted to provide a platform for emerging artists, performers, and creators in Africa. FAME Week Africa highlights their work, and attracts attention from both local and international audiences, leading to opportunities for collaboration, exposure, and career advancement.
How do you envision Fame Week Africa contributing to the growth and development of the entertainment and creative industry on the continent?
FAME Week Africa serves as a powerful platform to showcase and celebrate African creativity and talent on an international scale through various strategies and initiatives, such as:
Diverse Showcases: FAME Week Africa offers a diverse array of showcases, including music performances and film screenings. This demonstrates the breadth of African creative talent, allowing international audiences to experience and appreciate different artistic disciplines.
International Participation: By inviting international industry experts and companies to participate, FAME Week Africa creates a platform for cross-cultural exchange. International guests can provide fresh perspectives, share insights, and collaborate with African artists, fostering a global creative dialogue.
Educational Workshops: Organising workshops, masterclasses, and panel discussions on various creative topics provides a learning opportunity for both African and international participants. This educational aspect of FAME Week Africa enhances its value and attracts individuals interested in gaining insights from accomplished professionals.
Networking Opportunities: FAME Week Africa host networking sessions, allowing African creatives to connect with potential collaborators, investors, mentors, and industry influencers from around the world. These interactions leads to valuable partnerships and collaborations that extend beyond the event.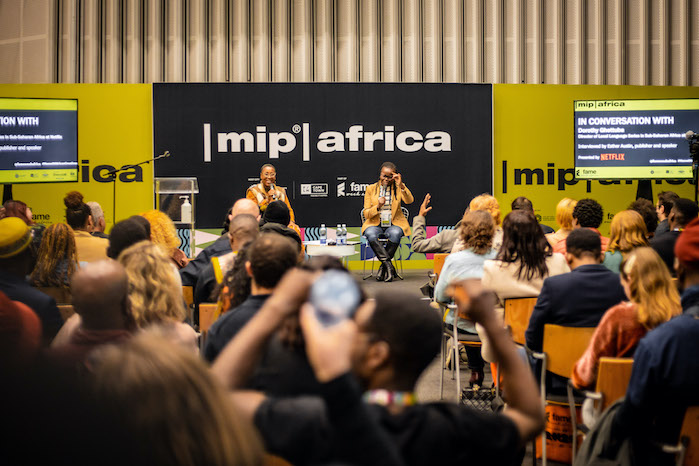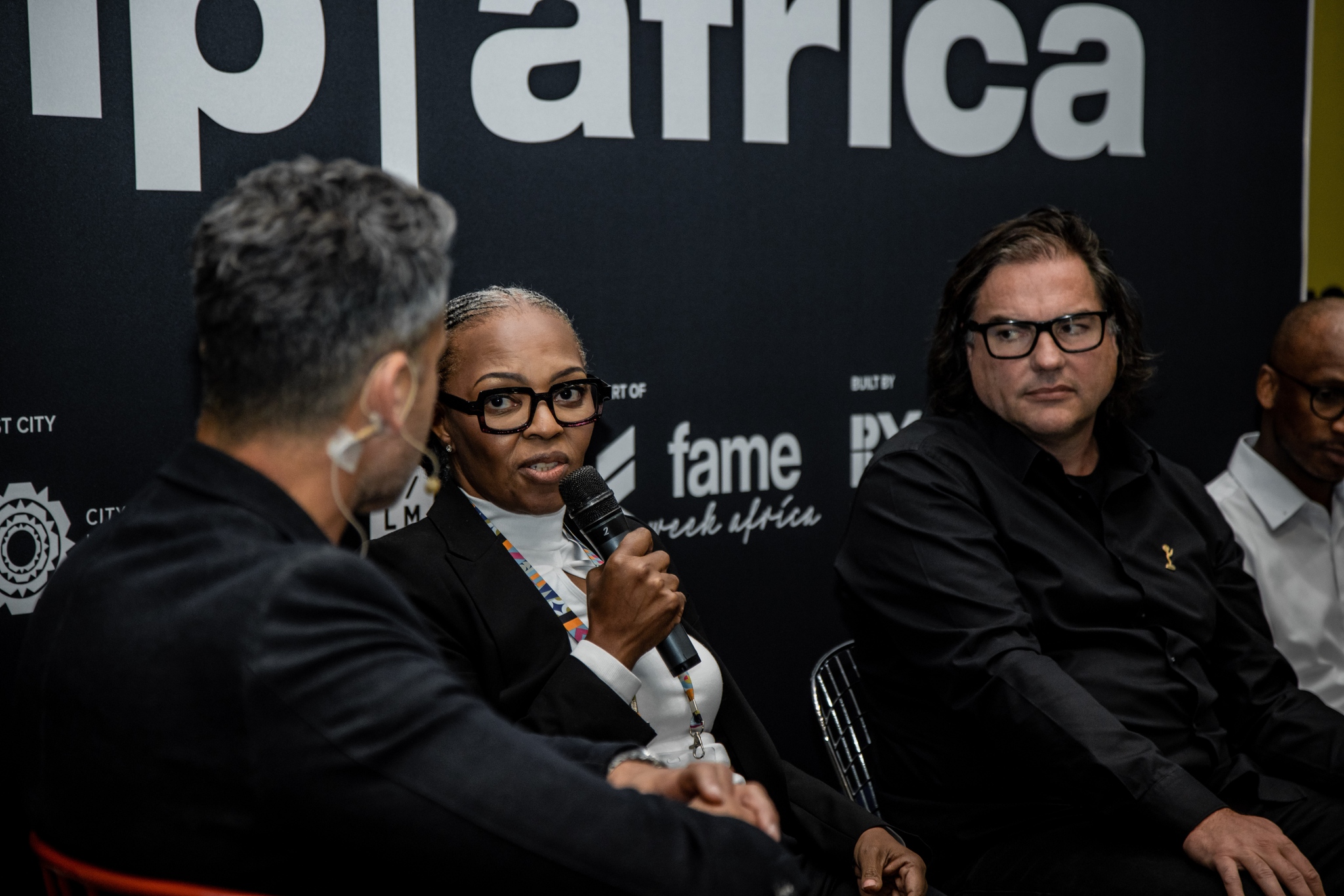 FAME Week Africa also prides itself in amplifying African creativity by leveraging its international platform to connect, inspire, and expose talent to a broader audience. By embracing innovation, cross-cultural exchange, and comprehensive engagement strategies, the event effectively celebrates African creativity and establish its presence on the global stage.

– Martin Hiller, Event Director FAME Week Africa
In your opinion, what unique opportunities does Fame Week Africa offer to both established and emerging talents in Africa?
Creators, both established and emerging have an invaluable opportunity to gain recognition on a global scale. The event attracts industry leaders, producers, agents, and distributors from around the world, so an ideal platform to network with these individuals to explore new business opportunities, secure distribution deals, and further their careers. FAME Week Africa is for talents to explore new markets and expand their fan base. It can reaffirm their status as influential figures in the African creative landscape.
For emerging talents, Fame Week Africa offers unparalleled exposure and visibility. It's a chance to introduce their work to a much larger and diverse audience, including industry professionals and potential fans. A key element of Fame Week Africa are the workshops, seminars, and masterclasses. Emerging talents can benefit from these educational opportunities, improving their craft and gaining insights into the industry and gain mentorship and guidance. There is an array of collaboration opportunities, access to resources and as a career launchpad.
It's well known that the entertainment industry can be highly competitive. How does Fame Week Africa aim to provide value to participants and help them navigate this competitive landscape?
From its very inception, FAME Week Africa has been dedicated to addressing the intense competition within the entertainment industry. Our primary goal has always been to provide creatives with the essential tools and knowledge required to excel in this field. This includes imparting skills for content creation, effective story pitching, forging valuable connections, and, notably, guiding individuals in establishing their personal brand and navigating the business aspects of the entertainment sector.
Collaboration often plays a significant role in the entertainment industry. How does Fame Week Africa foster networking and collaboration among industry professionals and artists?
A vital component of FAME Week Africa has always been to equip participants with the essential tools, knowledge, valuable connections, and heightened exposure necessary for success in the fiercely competitive entertainment industry. That is why we offer buyers and sellers meeting opportunities and pitch platforms throughout FAME Week Africa. The event presents delegates with the opportunity to foster collaborations with their peers, fostering the creation of innovative and distinctive projects.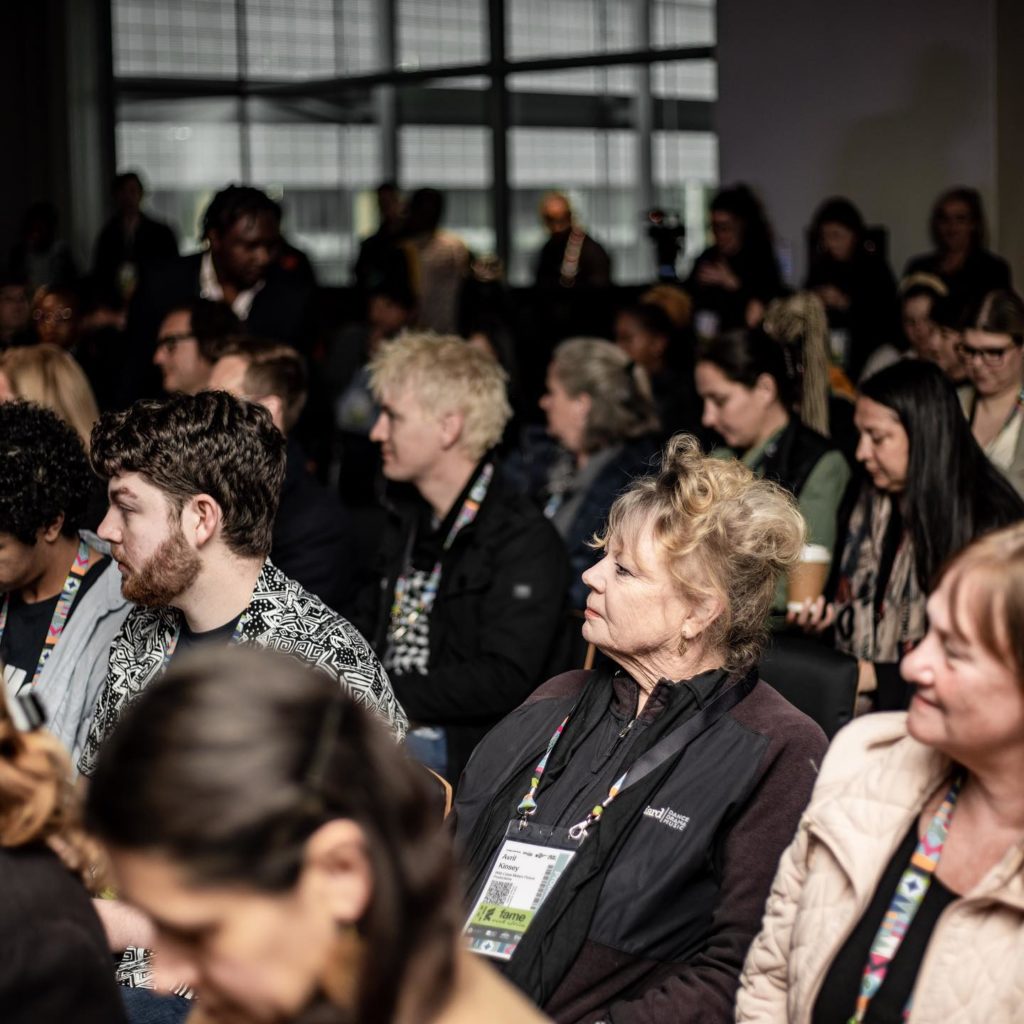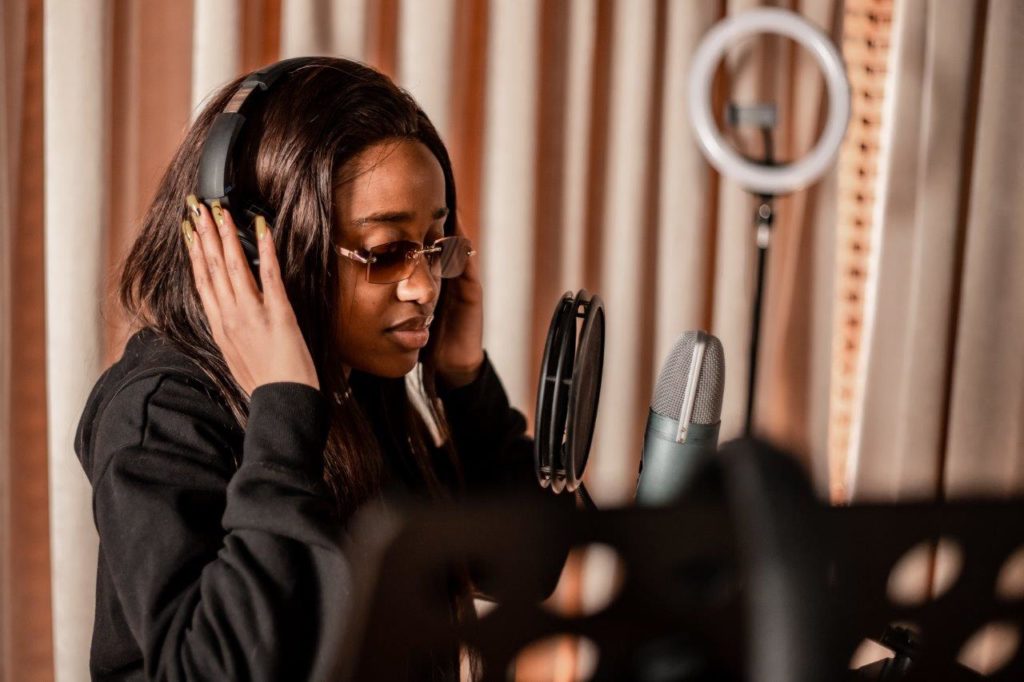 In summary, FAME Week Africa offers established talents the opportunity to solidify their global presence and collaborate with industry leaders, while emerging talents can benefit from exposure, education, mentorship, and resources that can kickstart their careers and help them make a mark in the creative industry.
---
When it came to curating the programme, speakers and sessions, what approach was taken to build those diverse upcoming experiences & conversations?
Our approach to curating the programme, speakers, and sessions for FAME Week Africa revolved around inclusivity, industry representation, a global outlook, promotion of emerging voices, collaboration, thematic diversity, audience engagement, and responsiveness to feedback. This holistic strategy aimed to create a dynamic and enriching experience for all participants, fostering diverse conversations and experiences within the event.
That said, could you highlight some of the key events and activities that attendees can look forward to during FAME Week Africa?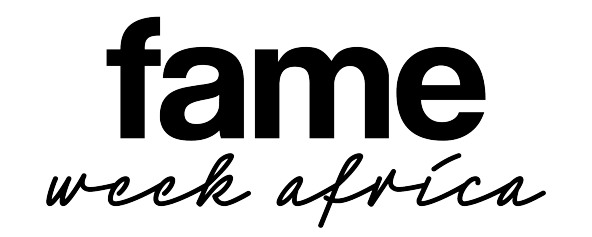 Kicking off the week on Sunday, September 3, 2023, FAME Week Africa's Nollywood Night, presented by FilmOne Entertainment, Accelerate TV, and Inkblot Productions, will premier at FWA to celebrate the burgeoning global presence of Nollywood. Recognizing the incredible storytelling prowess of the second-largest movie industry globally, this event highlights the increasing inclusion of Nollywood movies on global streaming platforms, enhancing their accessibility and exposure to wider audiences. This ticketed event promises an evening of cinematic excellence and cultural celebration.
Official Opening Sets the Stage for a Dynamic Week
Monday, September 4, 2023, CTICC 2 The grand opening of FAME Week Africa 2023 brings together Cape Town, Guest Country Canada, and super sponsor DStv to emphasize the pivotal role of a thriving creative industry in driving economic growth. Attendees will witness insightful discussions on the power of creativity, followed by a ribbon-cutting ceremony on the City of Cape Town's stand. This event, open to all FAME Week Africa badge holders, promises to be a launchpad for new connections and opportunities.
Producers' Cocktail Party: Networking and Insights for Production Companies
Monday, September 4, 2023, The Tadum Lounge — Powered by Netflix, the Producers' Cocktail Party offers an exclusive platform for networking and knowledge sharing among industry peers and executives. Attendees will gain valuable insights into the latest trends and strategies in the industry, providing a potential gateway to exciting new opportunities. As demand for original content grows, this event becomes a prime opportunity to expand horizons for production companies. Open to all producers' badge holders, this event promises an evening of connection, collaboration, and celebration.
DStv Series Showcase: "Spinners" Unveils African Excellence
Monday, September 4, 2023, Ster Kinekor V&A — DStv and Showmax present "Spinners," a ground-breaking production co-created by Showmax and CANAL+. This series, a historic selection at CanneSeries, delves into the world of spinning, a captivating high-octane motorsport. Attendees will be immersed in a gripping tale of hope and aspiration as the protagonist navigates the complexities of life amidst a local gang's influence. Tickets for this event are available for purchase.
Women in Entertainment Breakfast: Celebrating Empowerment and Support
Tuesday, September 5, 2023, CTICC 2— EarCandy presents the Women in Entertainment Breakfast, a vital platform for women across the globe to network, inspire, and offer professional support. Featuring special guest speaker Mo Abudu from EbonyLife, this ticketed event embodies empowerment, fostering a space for growth, collaboration, and inspiration.
Creative Leaders' Lunch: Showcasing BBC and Rapid Blue
Tuesday, September 5, 2023, The Cullinan — BCC and Rapid Blue join forces to present a dazzling showcase at FAME Week Africa. Attendees can expect an afternoon of entertainment and intrigue as these industry giants unveil their creative prowess. This ticketed event promises an extraordinary display of creativity and innovation.
FAMEous Party: An Evening of Unforgettable Entertainment
Tuesday, September 5, 2023, Cabo Beach Club — eMedia powers the FAMEous Party, offering a night of African creativity and musical celebration under the stars. Open to all FAME Week Africa badge holders, this event promises to be a memorable highlight of the week.
FAME Film Shorts Festival: Celebrating Independent African Cinema
Thursday, September 7 – Saturday, September 9, 2023, The Labia — Realness Institute presents the FAME Film Shorts Festival, a platform that celebrates the best of independent African cinema. Featuring thought-provoking films and providing a networking opportunity for aspiring filmmakers, this festival promises to be a hub of creativity and inspiration. Tickets for this event are available for purchase.
The Mixtresses: Empowering Gender Diversity in Music
Friday, September 8, 2023, The Studio at The Rockefeller — The Music Arena presents The Mixtresses event as part of Muziki Africa, celebrating gender diversity in the music industry. This ticketed event showcases the talents of female DJs, challenges stereotypes, and empowers marginalized communities.
Vogue Nights Cape Town: Celebrating Inclusive Dance Culture
Saturday, September 9, 2023, District — The Music Arena and Vogue Nights JHB present Vogue Nights Cape Town, an event that celebrates the vibrant and inclusivity world of voguing. This ticketed event highlights dance, fashion, and creativity while providing a safe space for LGBTQ+ communities.
This might be too soon to ask but are there any upcoming innovations, expansions, or new features that you're excited about for the future editions of FAME Week Africa?
FAME Week Africa will always evolve and we look forward to offering new innovations each year. Watch this space for 2024!
As the Event Director, what kind of legacy do you hope to leave behind through Fame Week Africa in the African entertainment & creative landscape? I look forward to Africa being a major part of the global industry and seeing and hearing our talent recognised globally.
My aspiration for FAME Week Africa is to establish a lasting legacy within the African entertainment and creative landscape. I envision a future where Africa plays a prominent role in the global entertainment industry, and where our exceptional talent is acknowledged and celebrated on the world stage. It is my hope to contribute to the growth and recognition of African talent on a global scale.
FAME Week Africa 2023 promises a week of unparalleled networking, creativity, and inspiration, making it an unmissable event for industry professionals, creatives, and enthusiasts alike. For more information and ticket bookings, visit FAME Week Africa's official website.