Afrofuturism is a cultural aesthetic that combines science-fiction, history and fantasy to explore the African-American experience and aims to connect those from the black diaspora with their forgotten African ancestry.
David Alabo, Ghanaian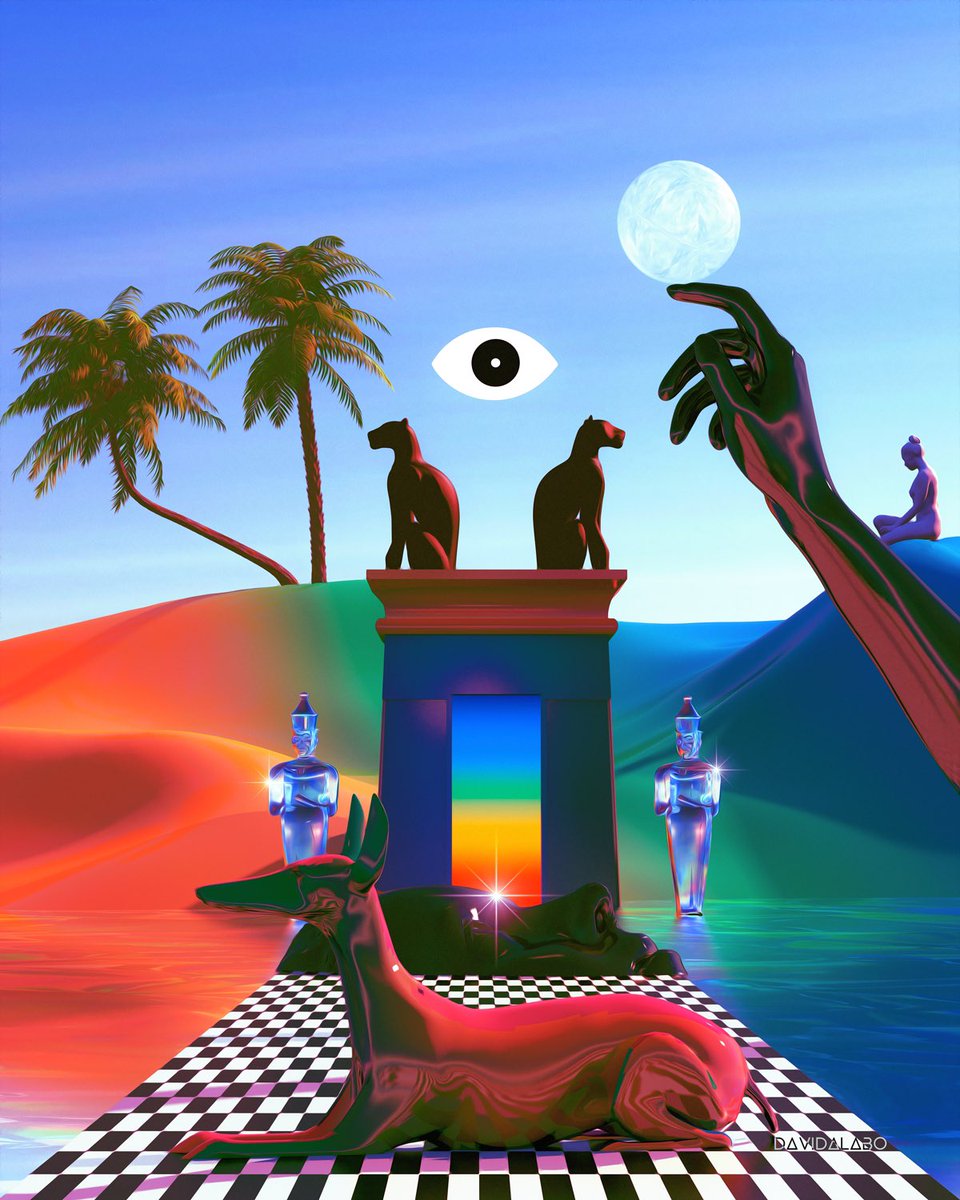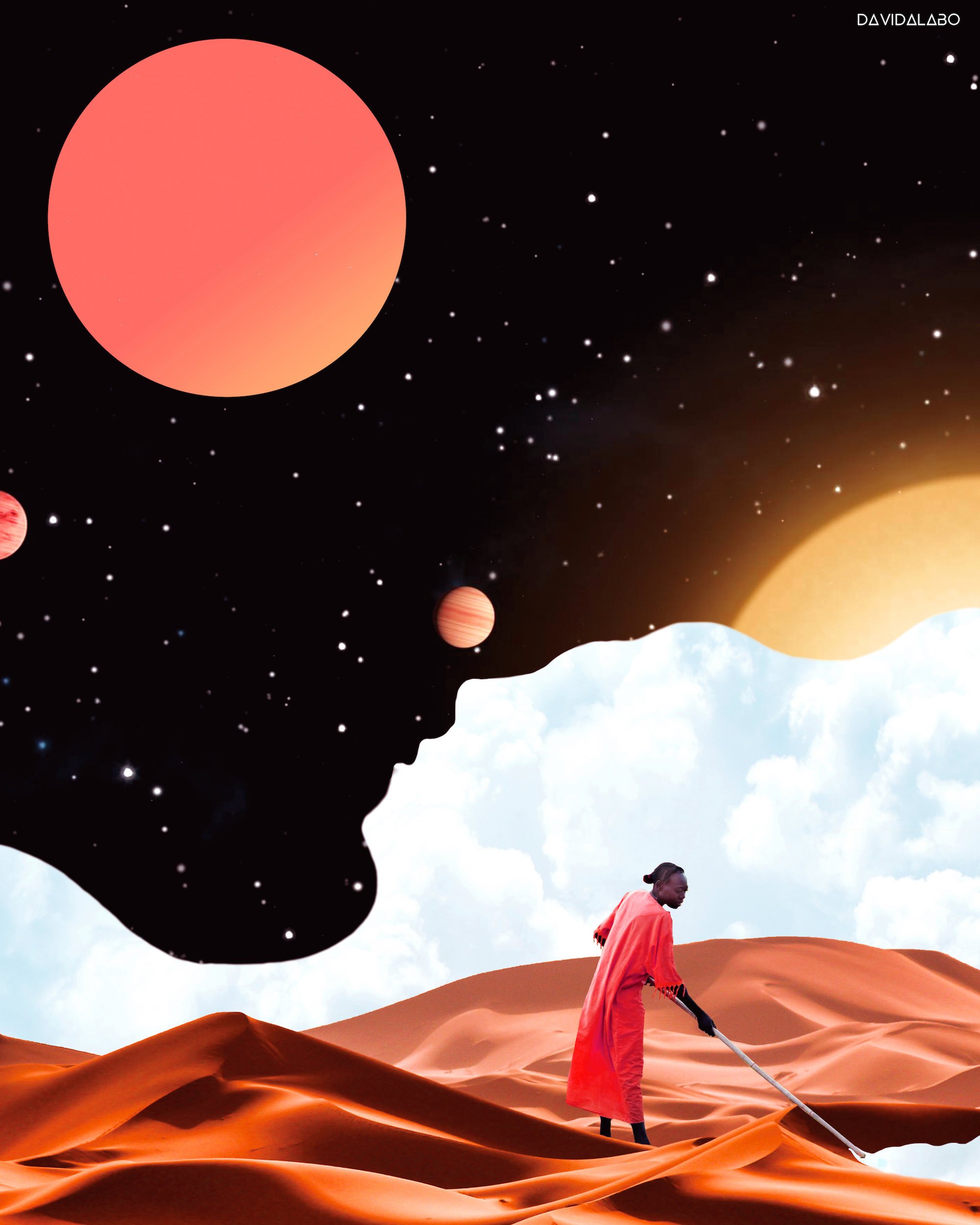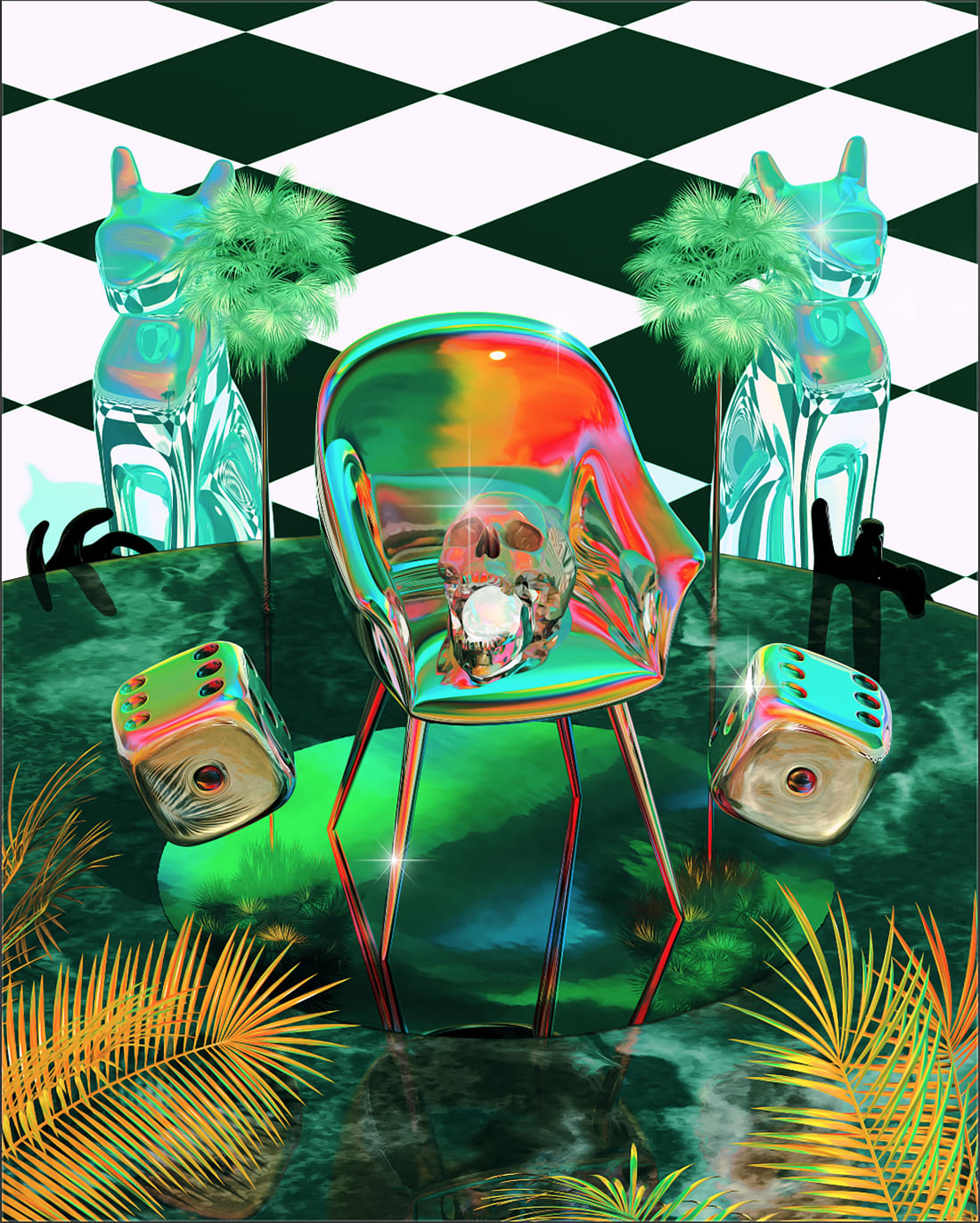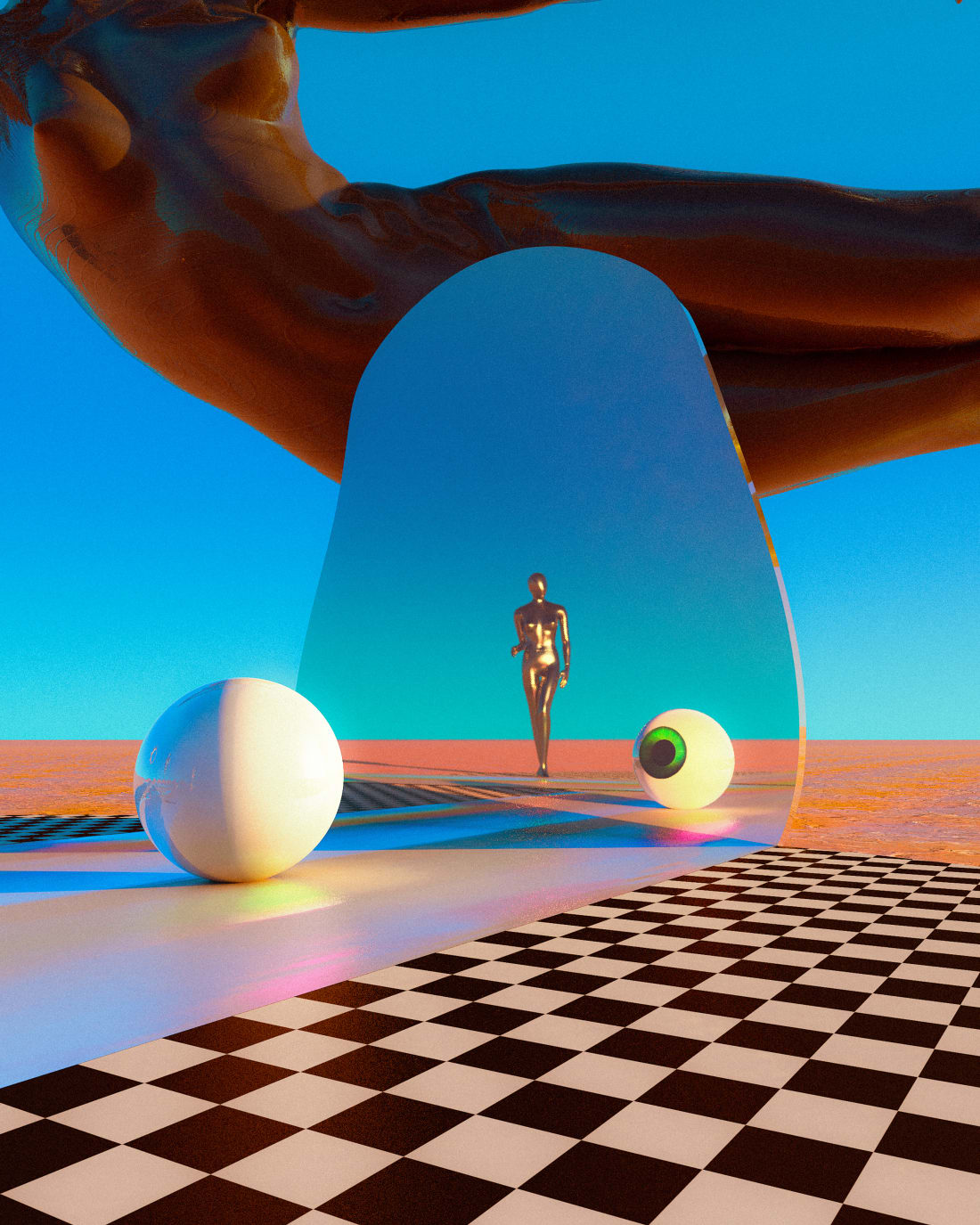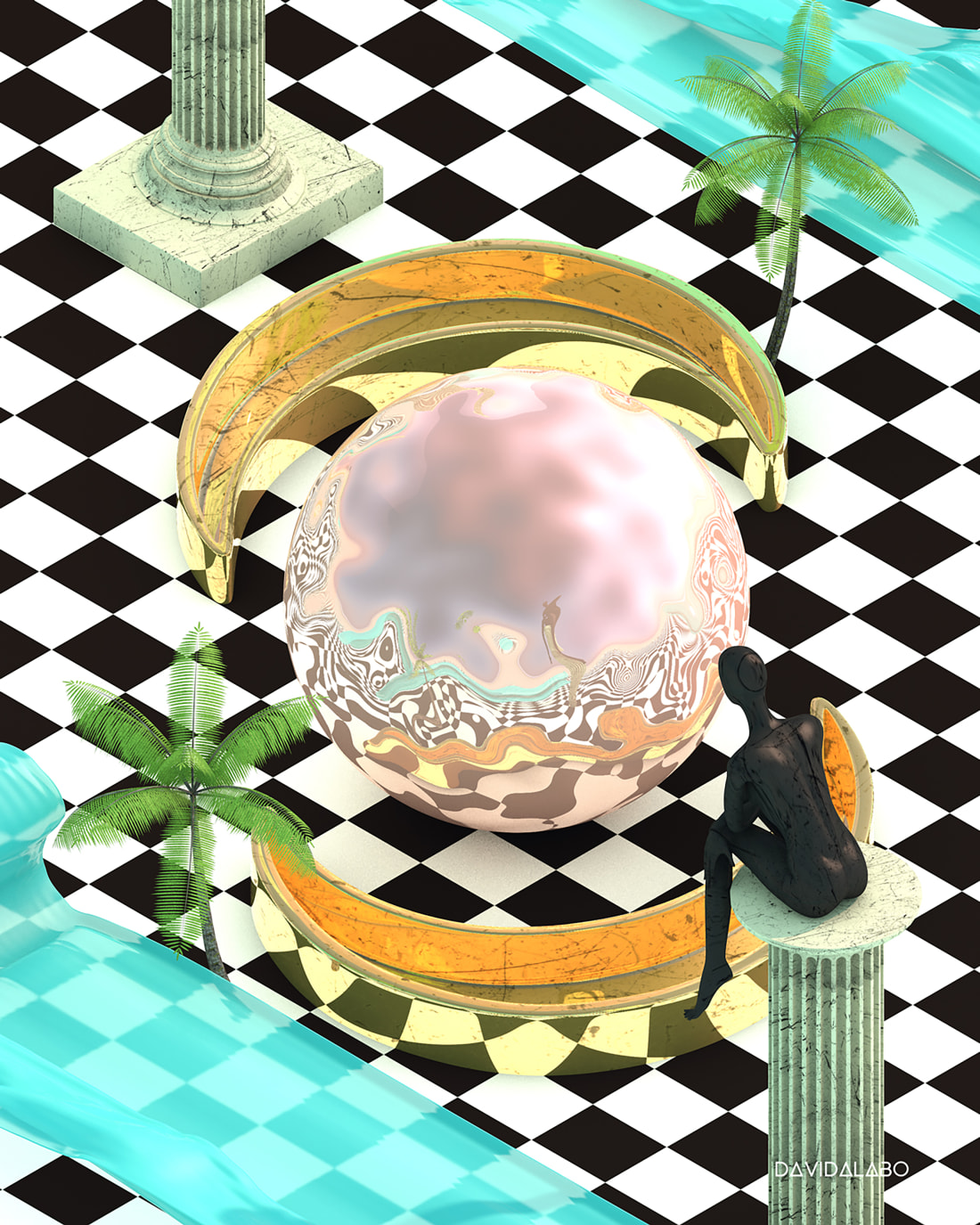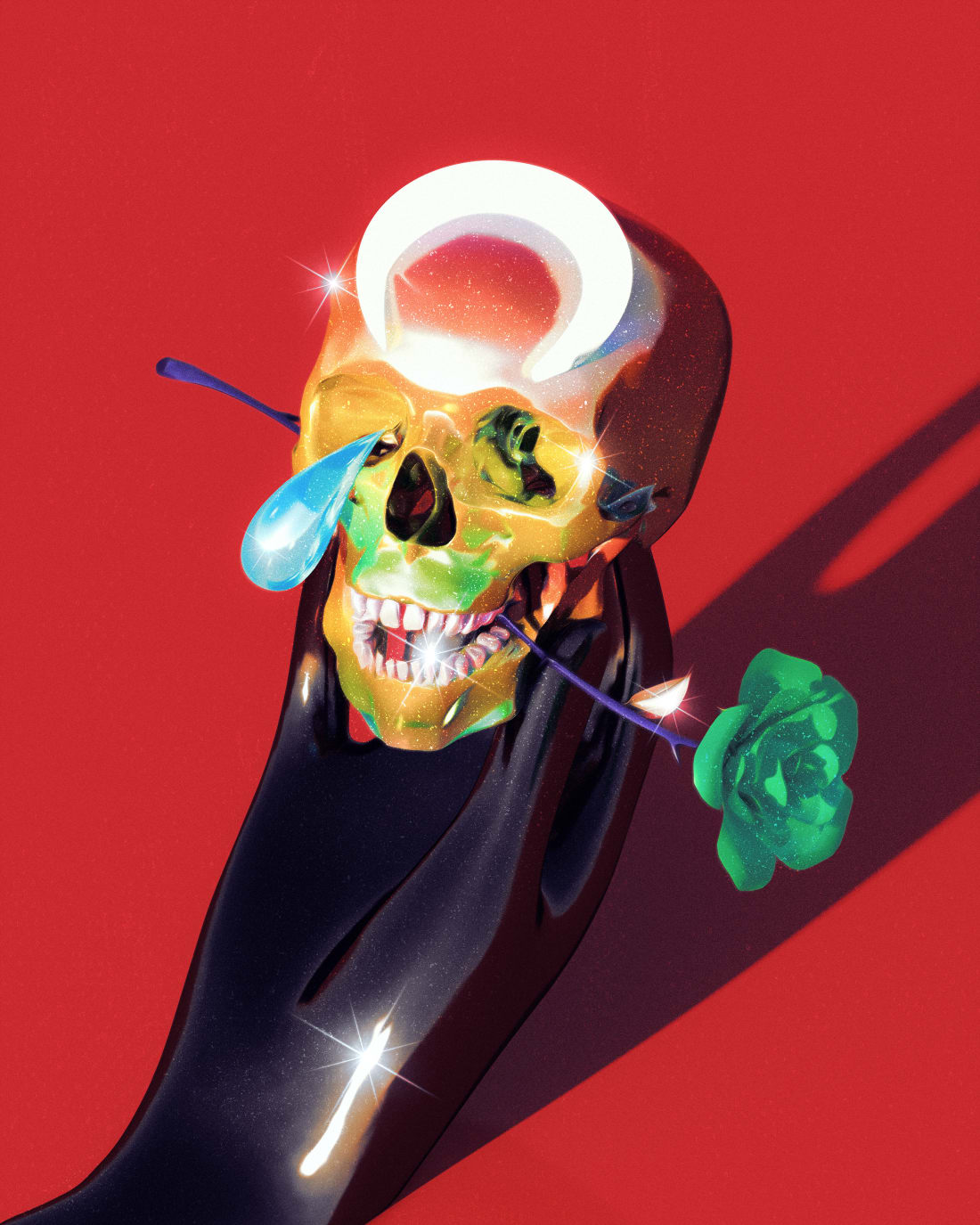 David Alabo dives into his Afro-surrealistic approach, he uses to visually articulate digital African landscapes that are speculative, familiar, and fantastical. Based in Accra, the artist has a unique Moroccan Ghanaian identity and forged his creative personality in Italy, Ghana, and the United States. Alabo's strange and eerie images are fashioned by software, with all its possibilities for productive manipulation.
Wangechi Mutu, Kenyan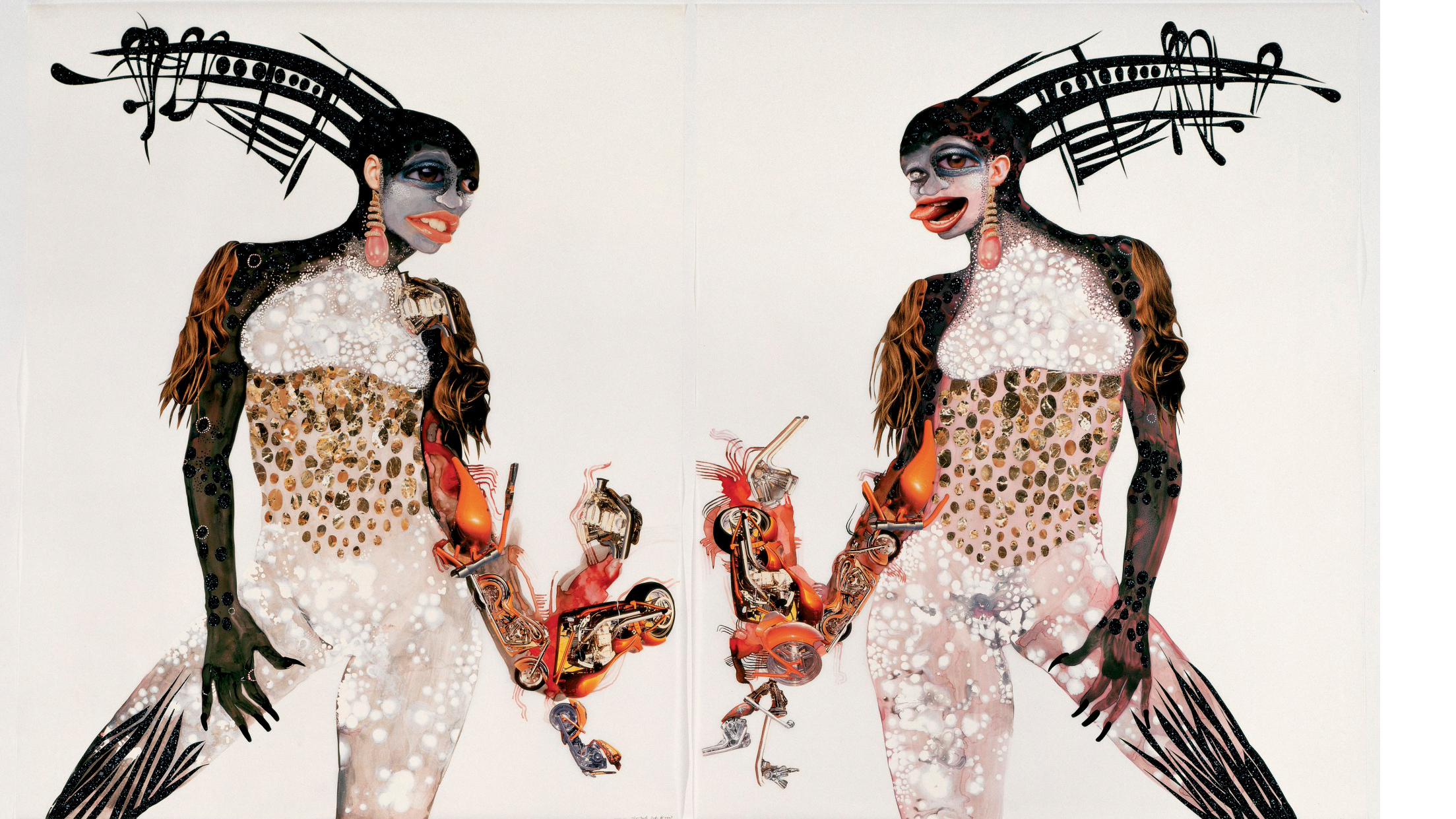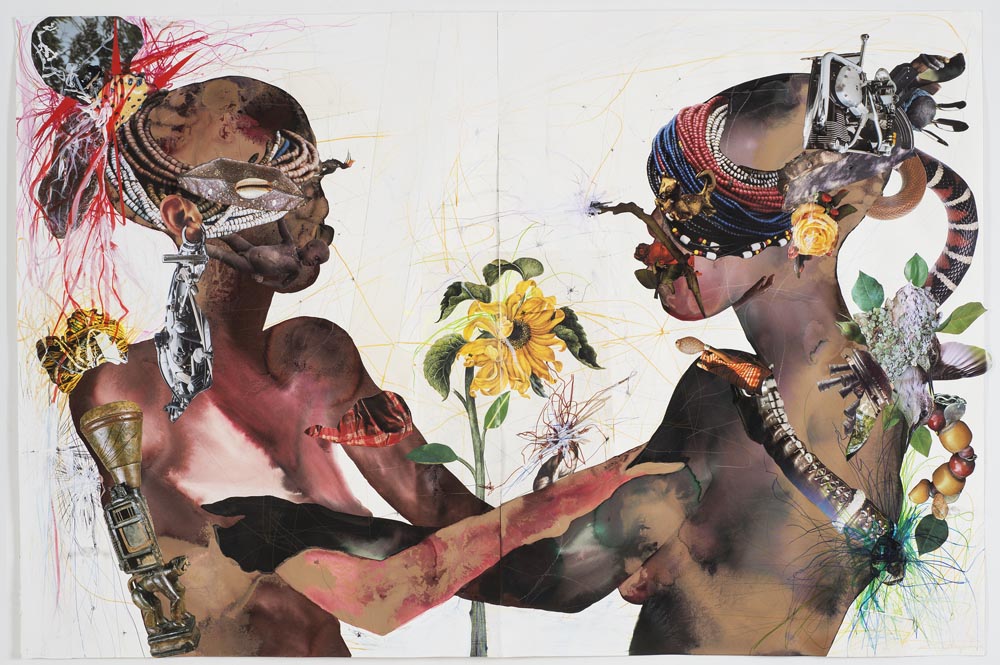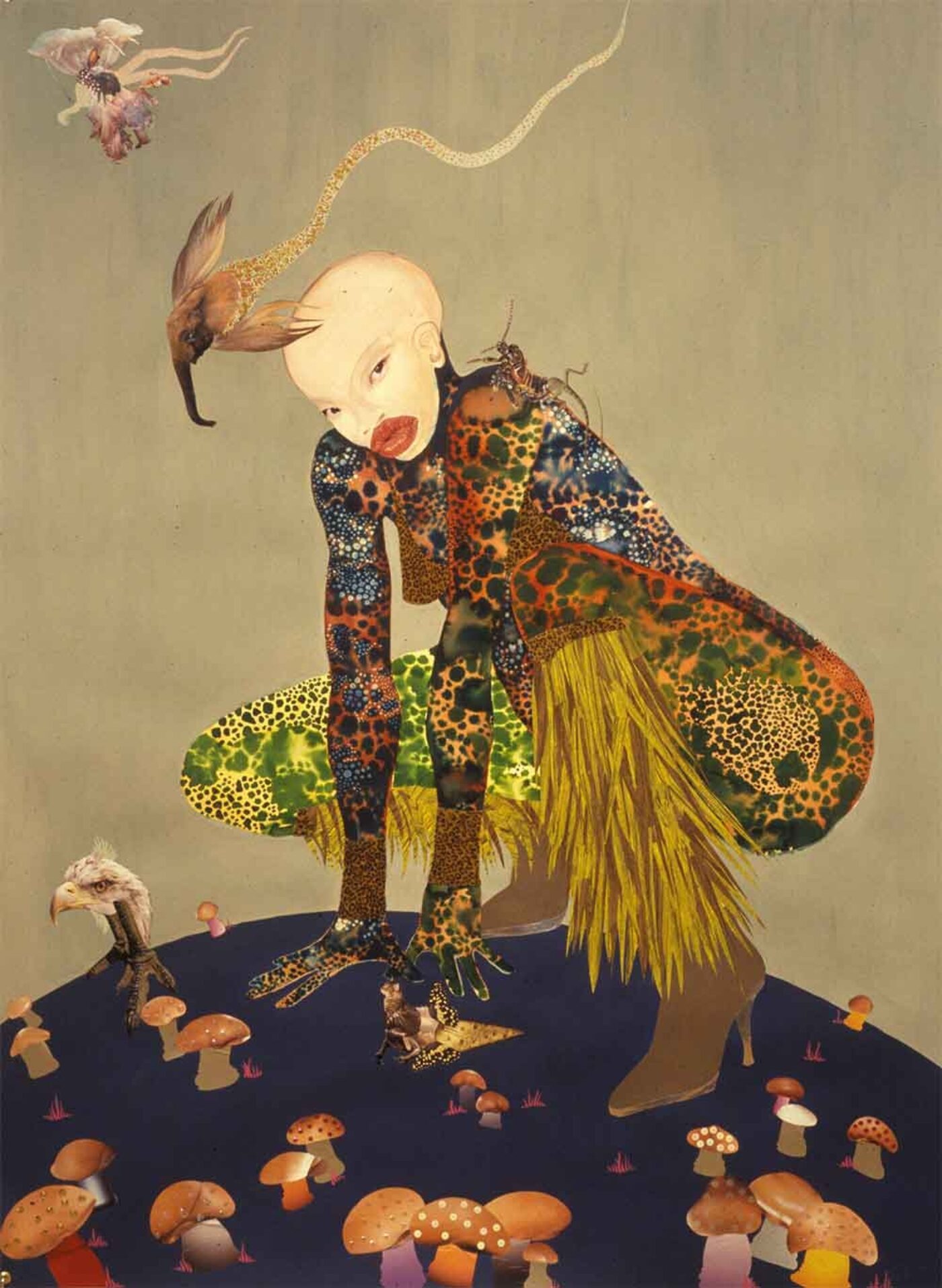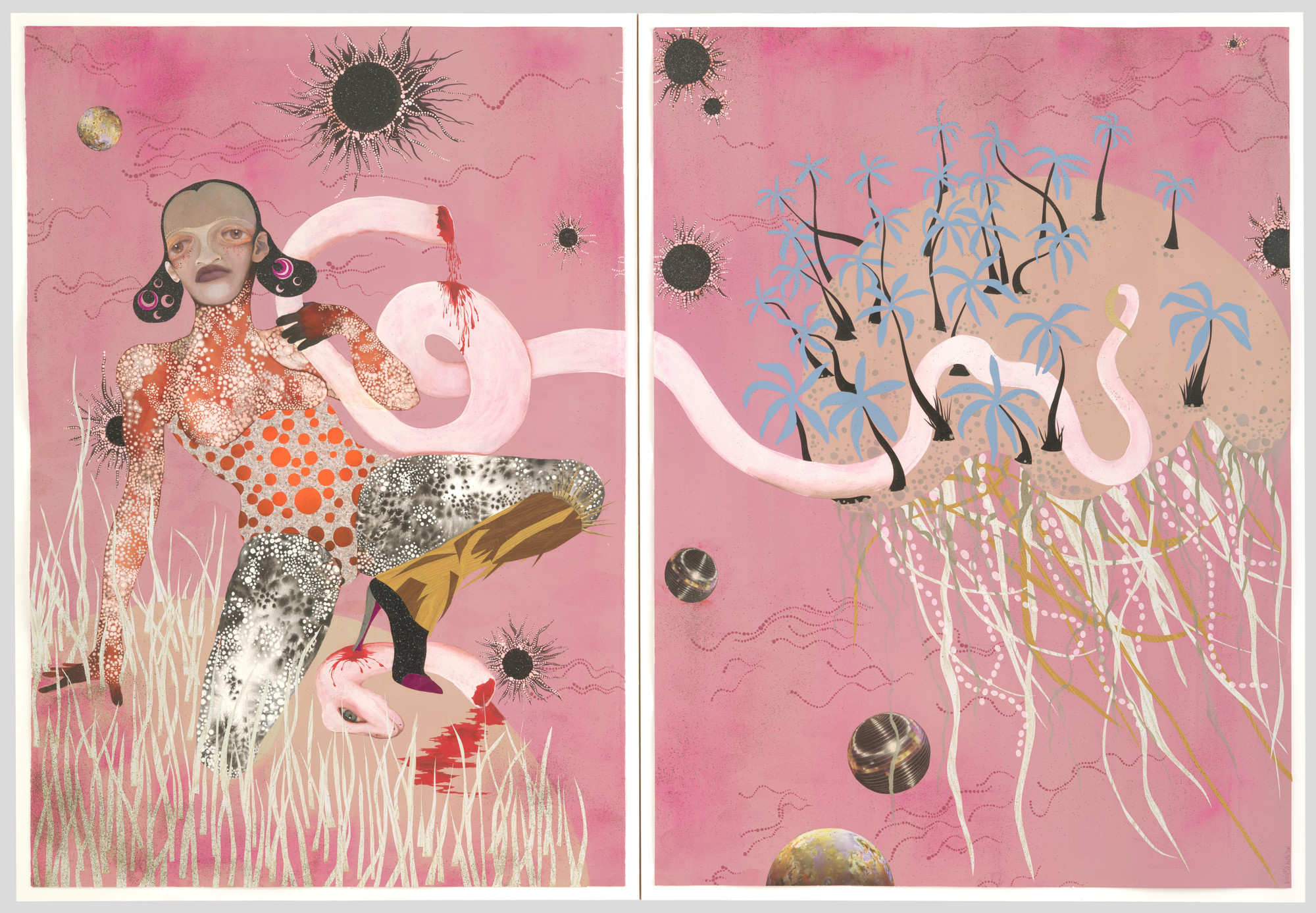 In a practice that spans painting, sculpture, collage, film, and installation, Wangechi Mutu explores the violence and misrepresentations that afflict contemporary women—Black women, in particular. The effects of globalization and consumerism are also frequent themes. Contorted feminine forms, which seem simultaneously futuristic and primordial, appear throughout Mutu's mythical bronzes and bricolages of paint, ink, magazine cutouts, and found materials. Mutu received her MFA from Yale University and has exhibited in New York, Berlin, London, Tokyo, Miami, and Chicago.
Kaylan F. Michael, Canadian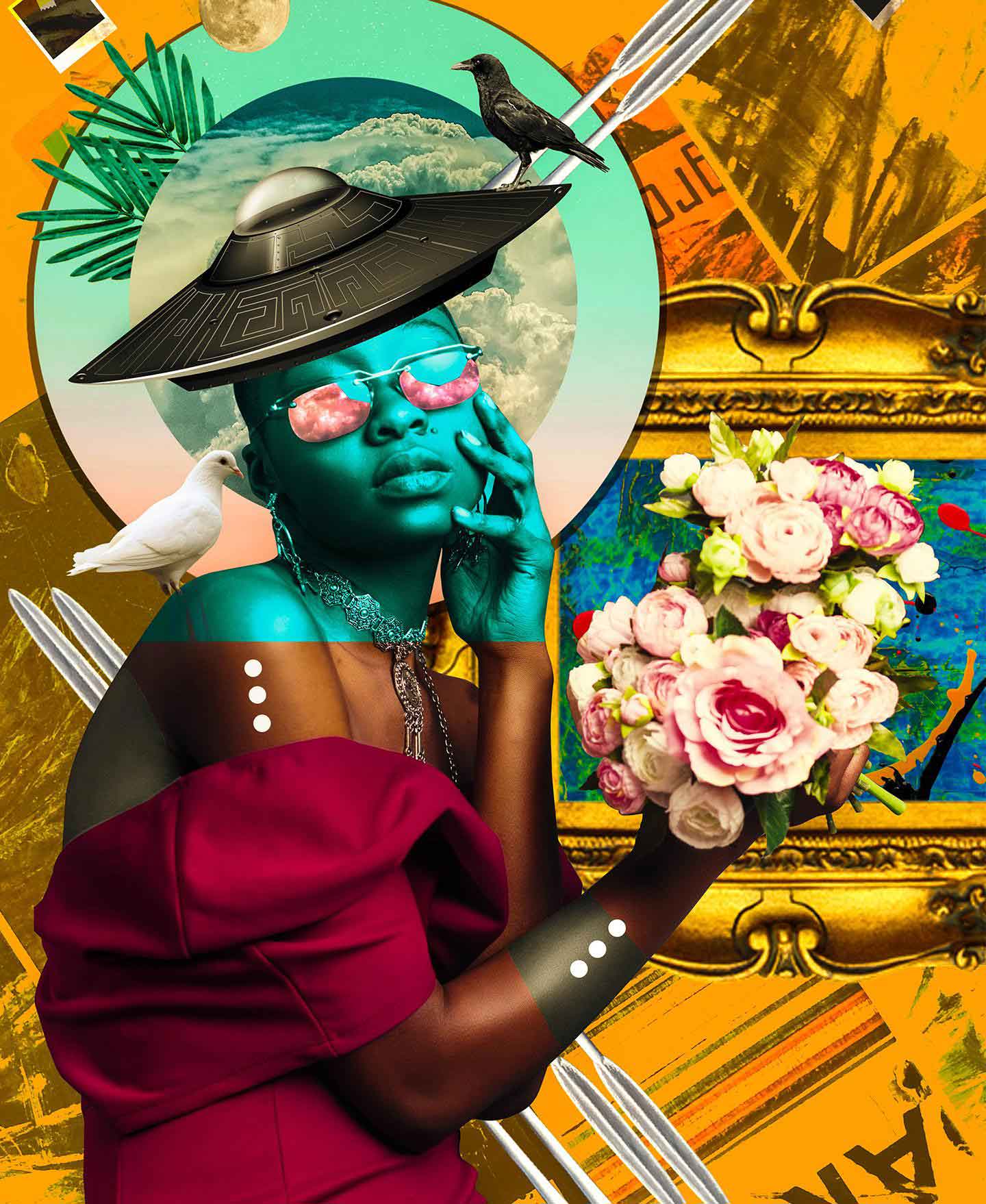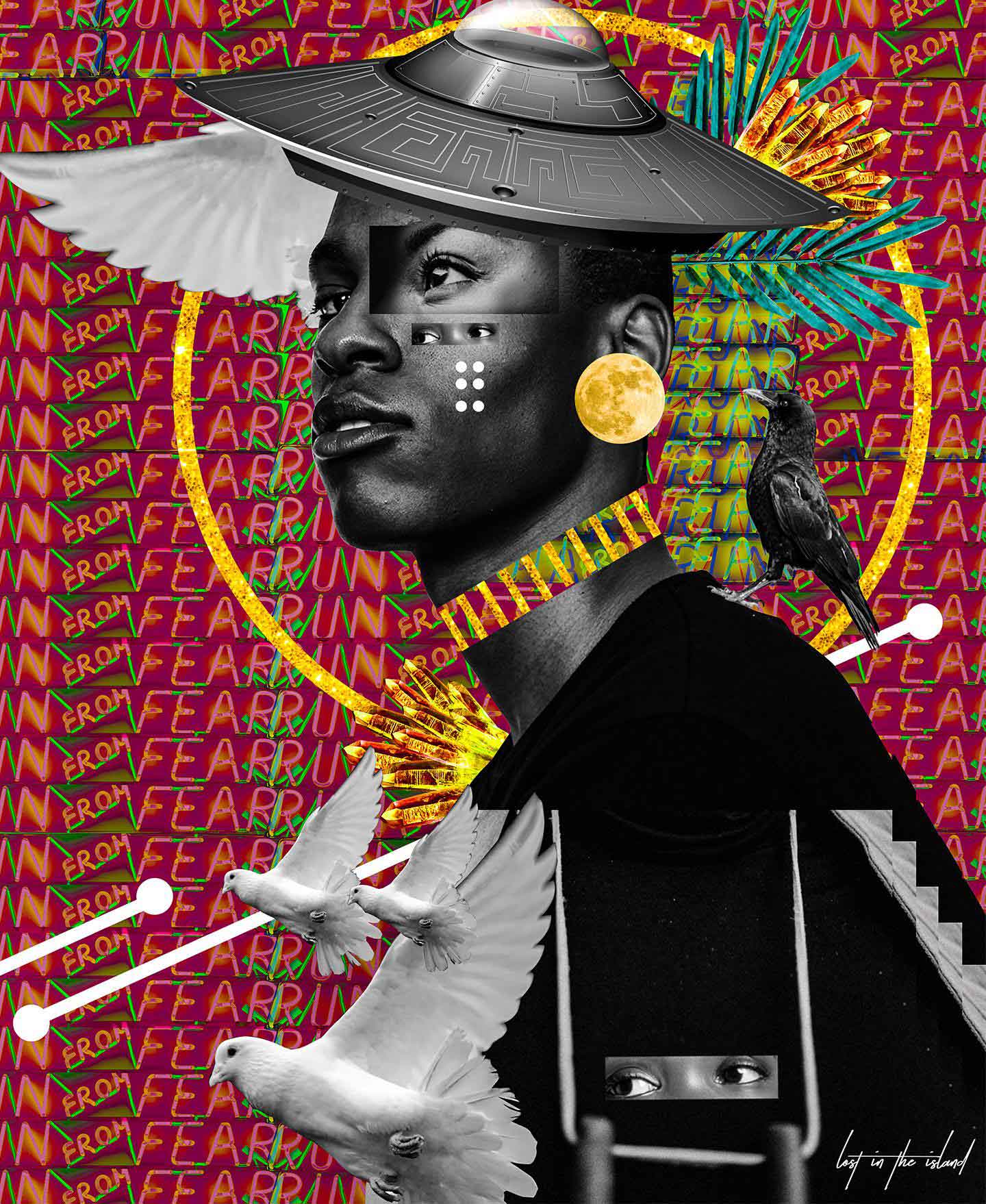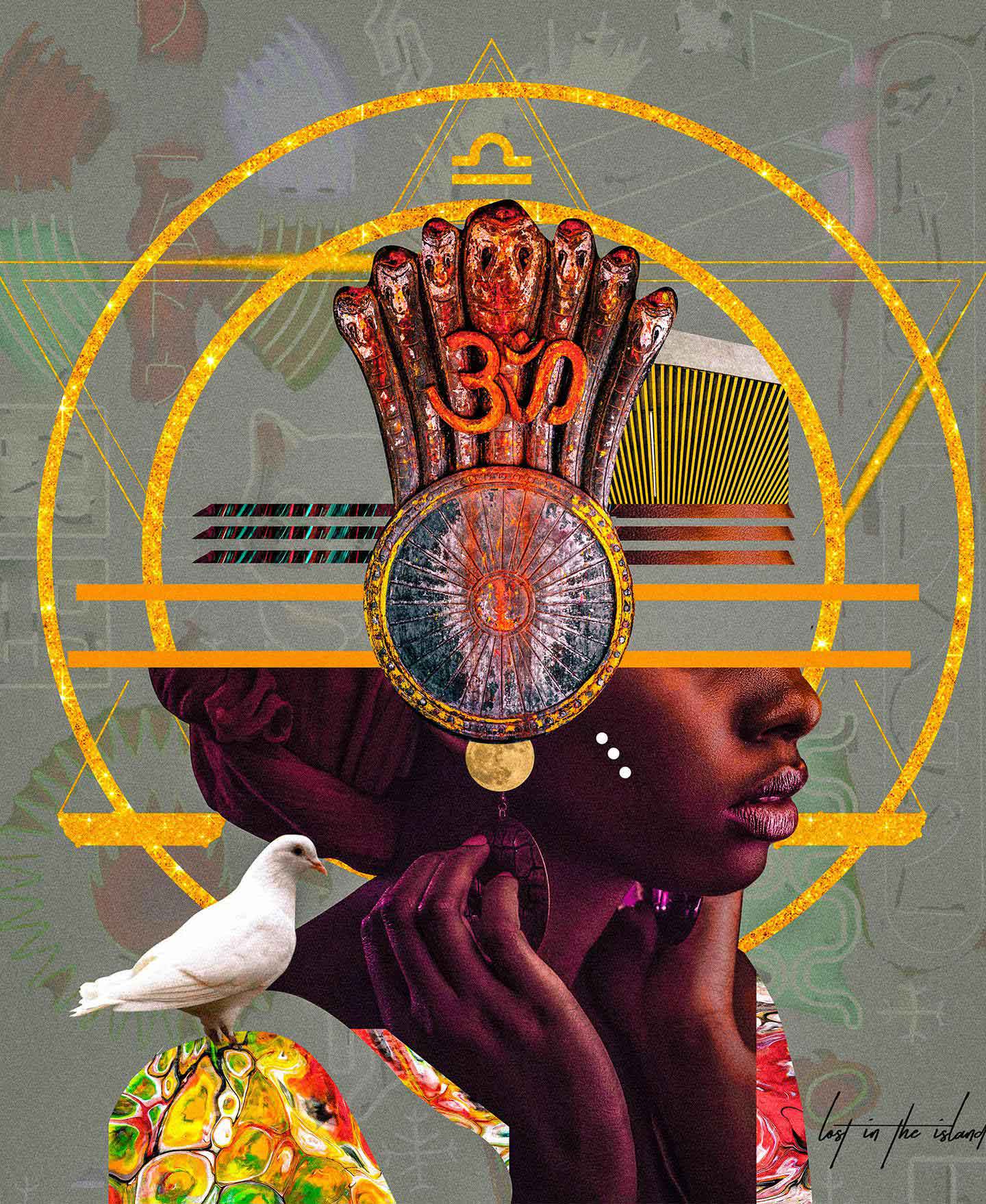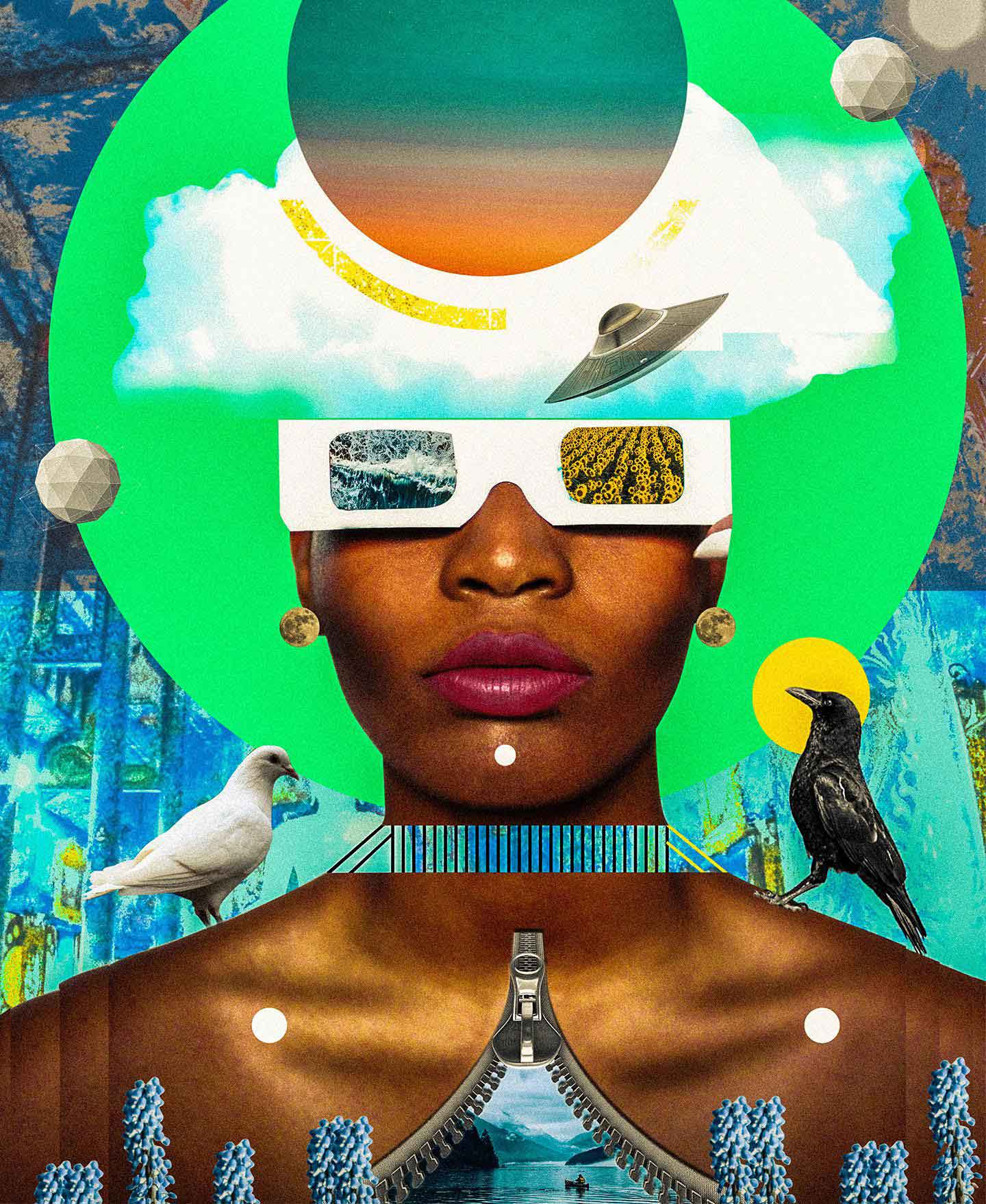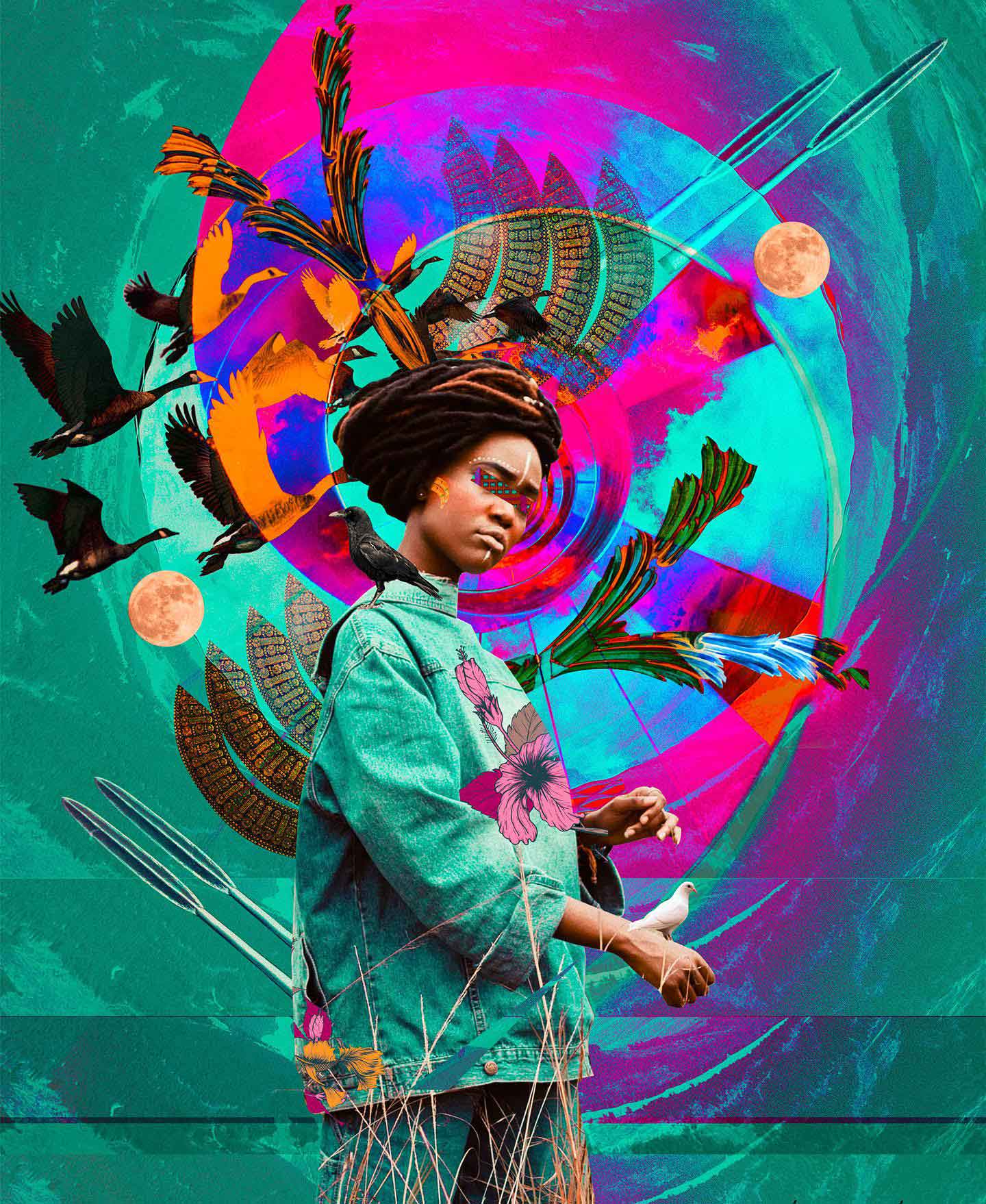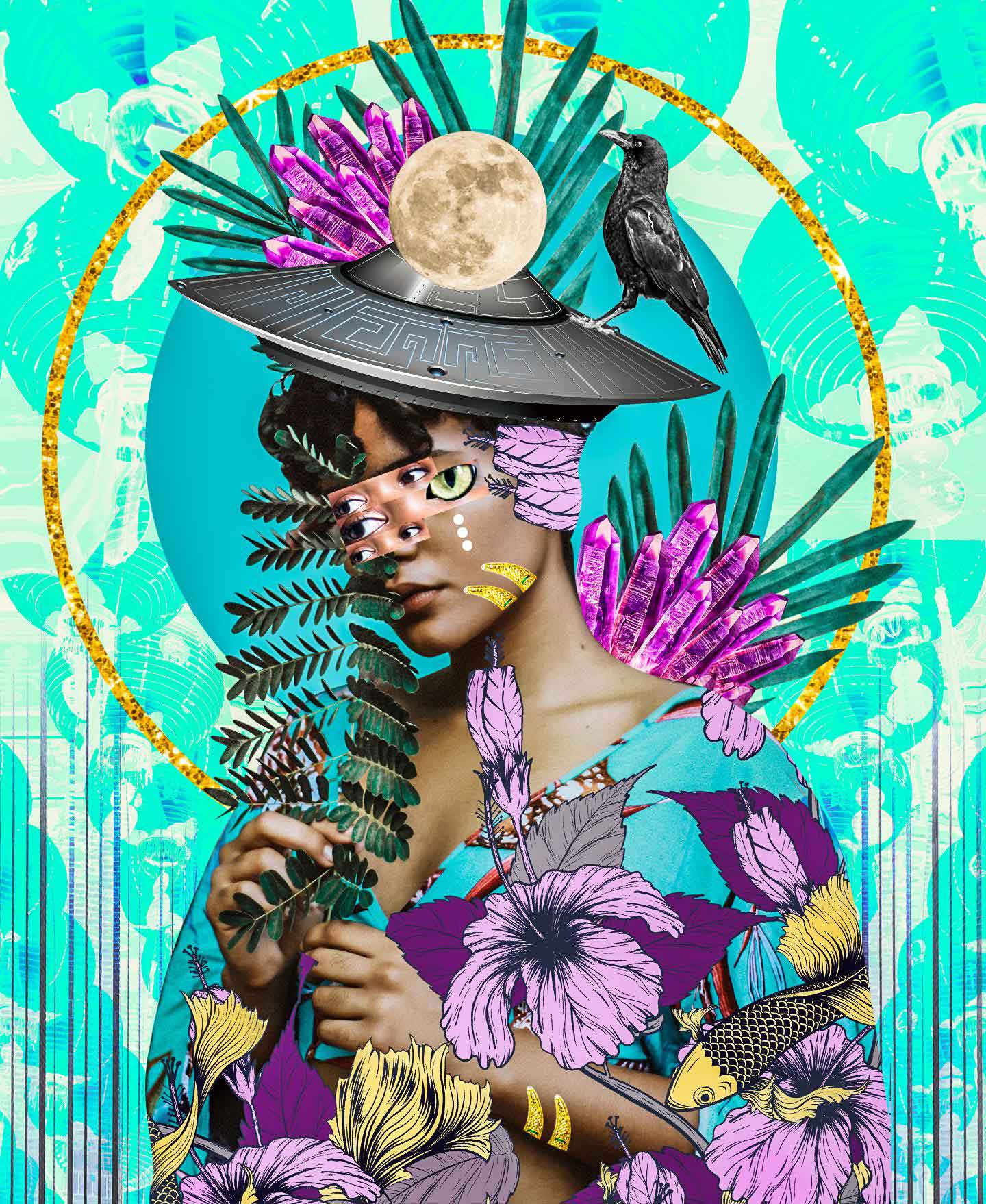 Kaylan, also known as Lost In the Island, is a self-taught visual artist and graphic designer based in Montreal, Canada. She is highly passionate about all relatable art and design, from fashion, interior and graphic design extending to photography and video editing. Kaylan's work explores themes of spirituality and femininity with an African touch.
Gerald Machona, Zimbabwean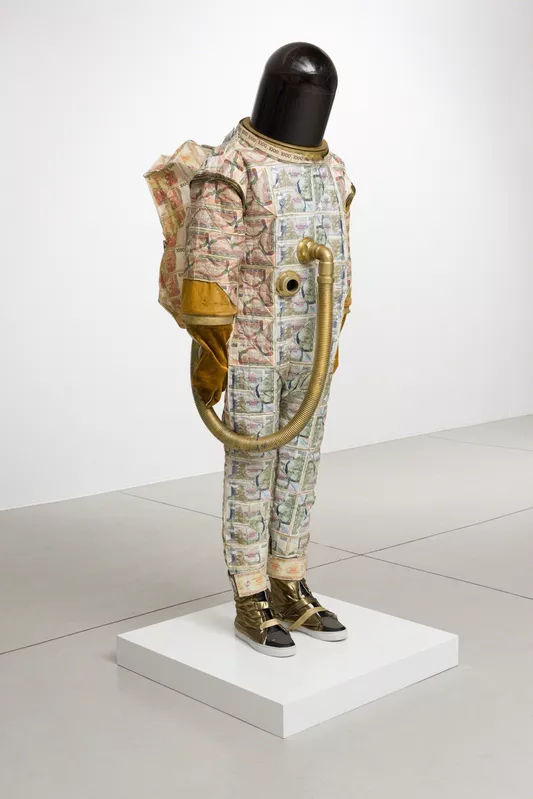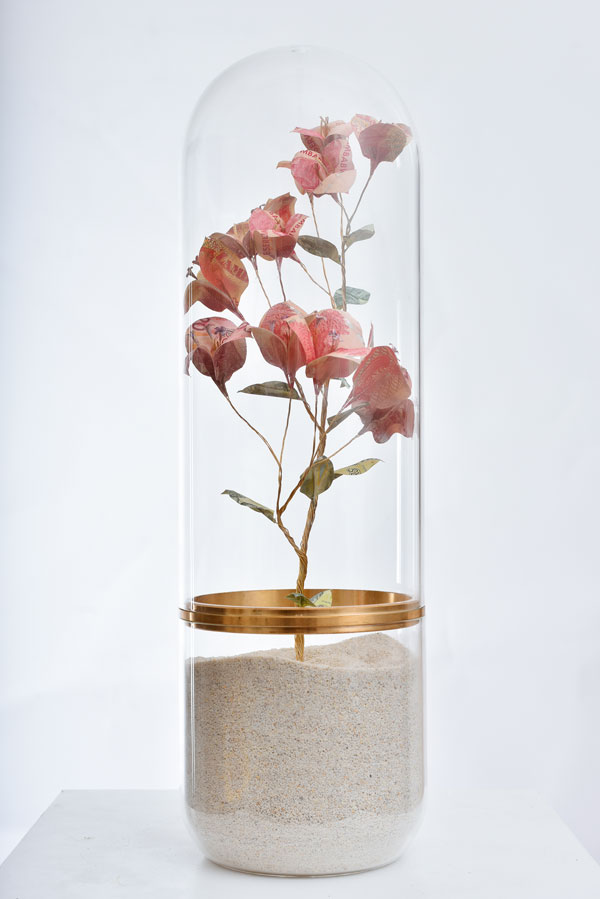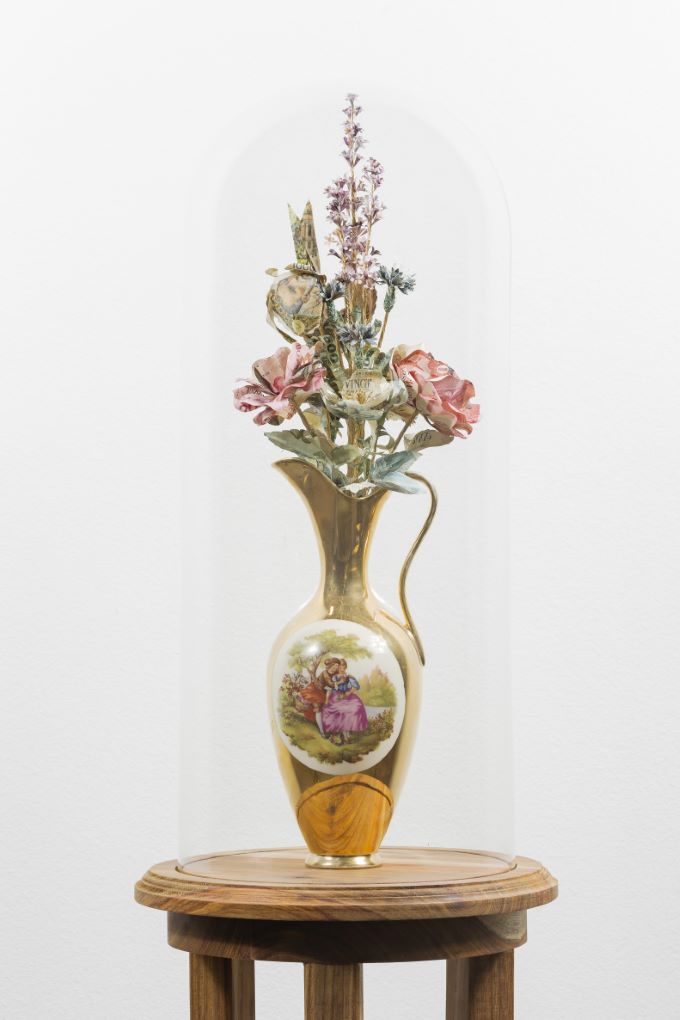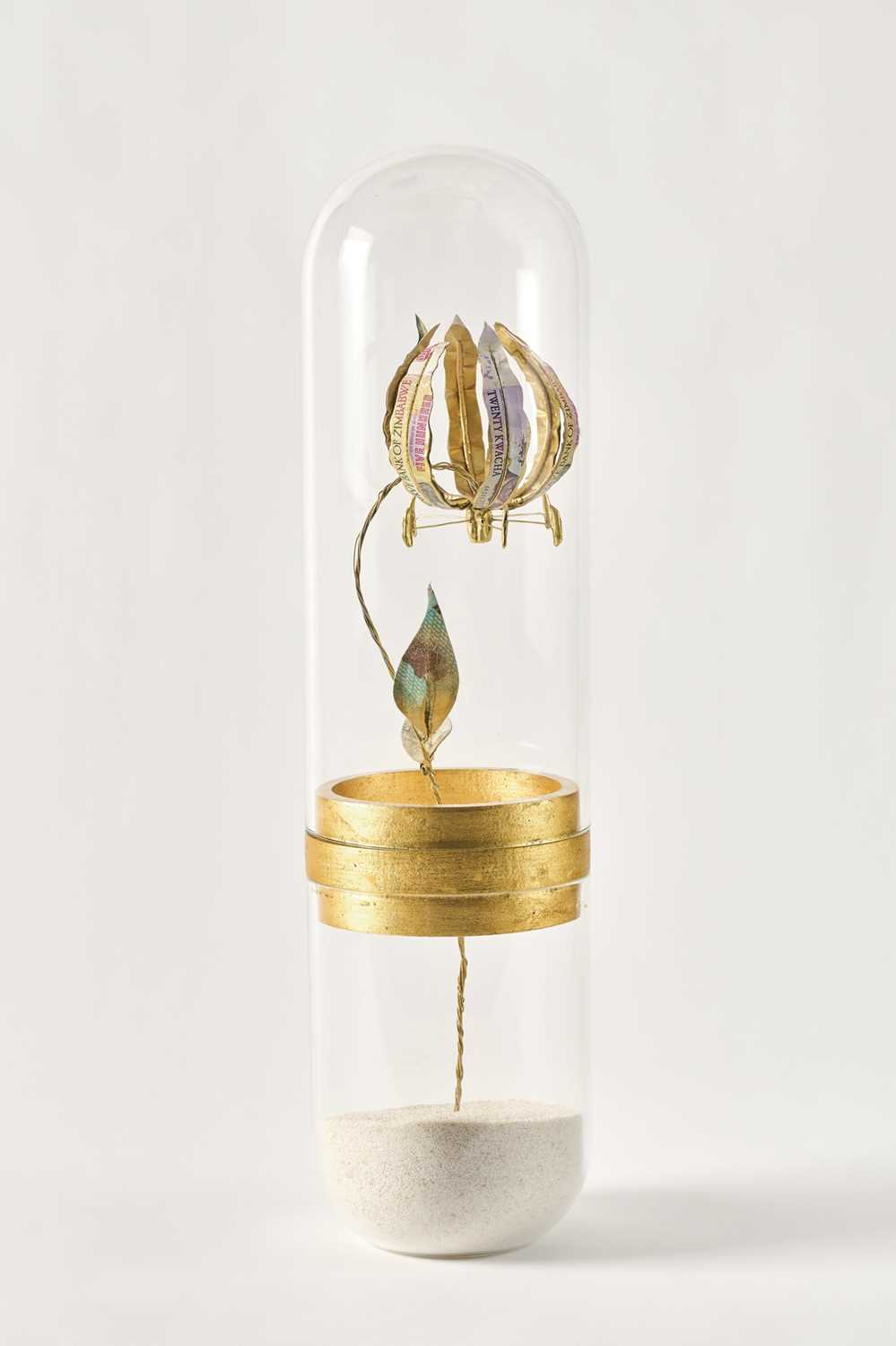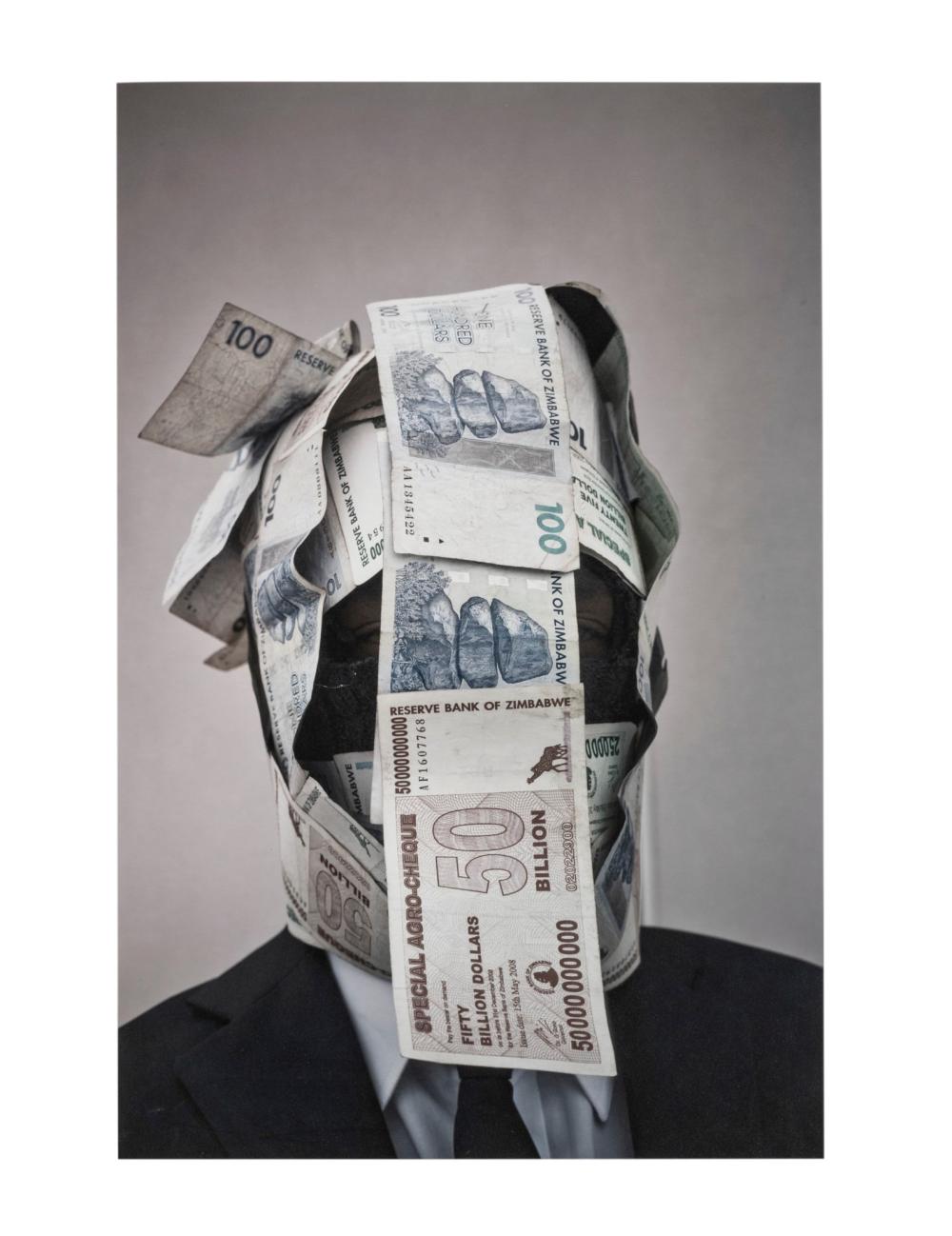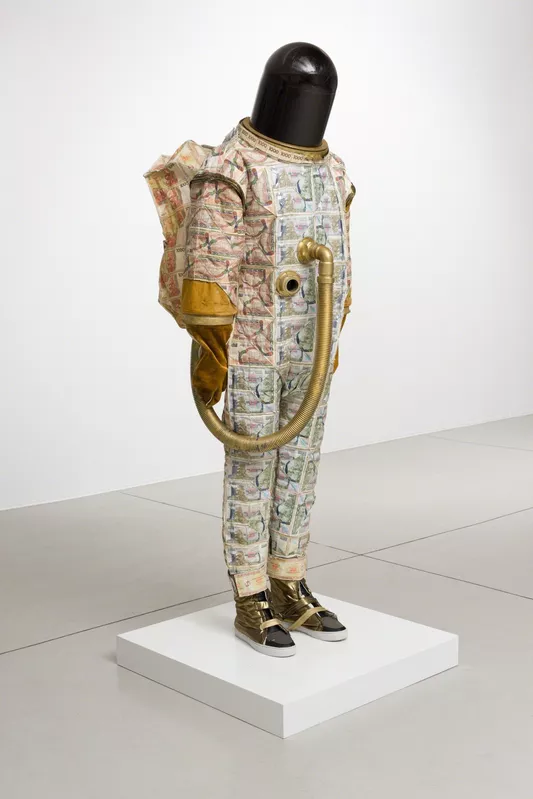 Gerald Machona is a Zimbabwean Visual contemporary artist .The most recognizable aspect of his work is his use of decommissioned Zimbabwean dollars. Machona works in sculpture, performance, new media, photography and film. Machona's current work engages with issues of migration, transnationalism, social interaction and xenophobia in Africa through an afrofuturist approach. Machona's work has appeared in exhibitions at the Brooklyn Museum in New York and at the Zeitz Museum of Contemporary Art Africa in Cape Town.
Cyrus Kabiru, Kenyan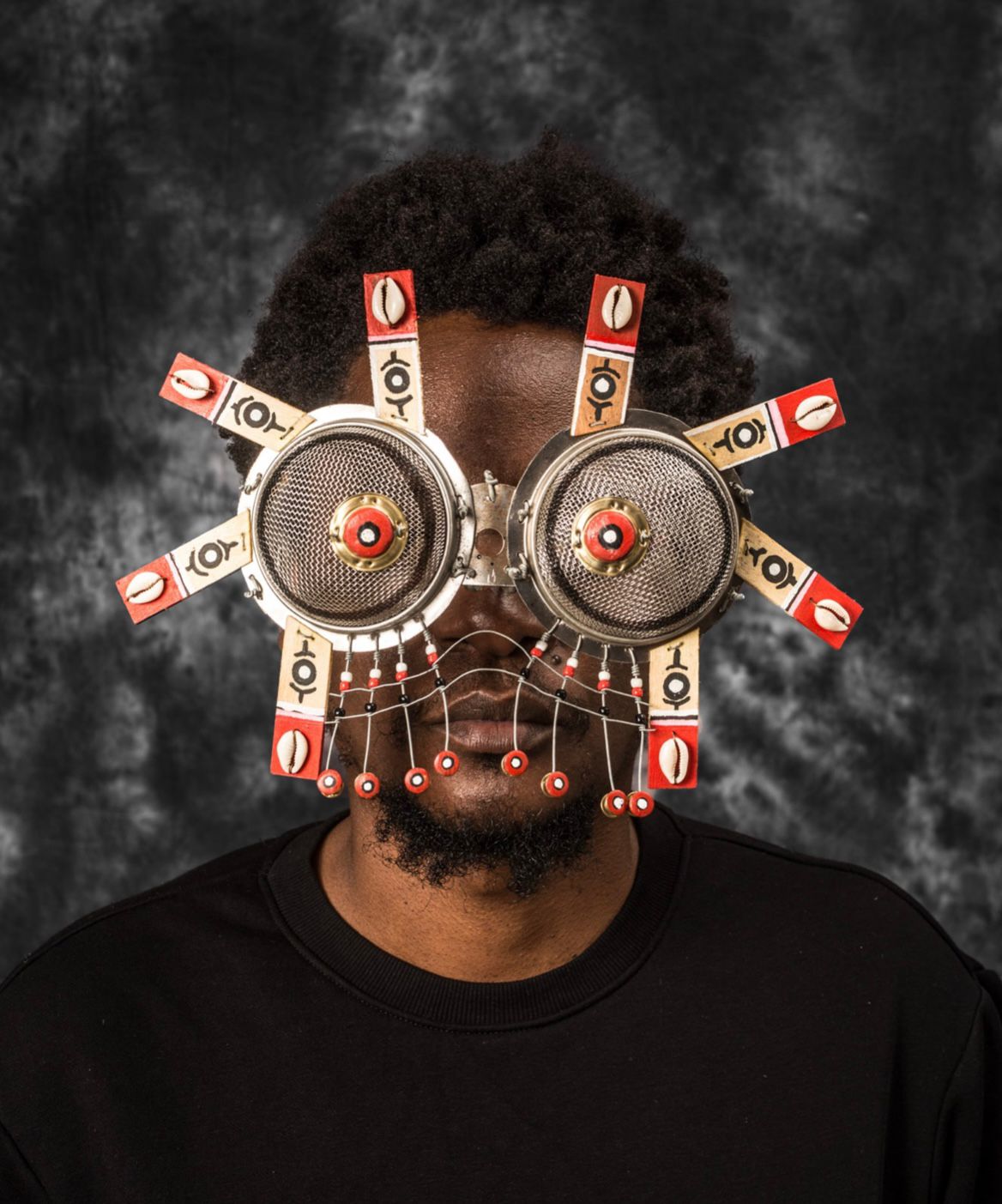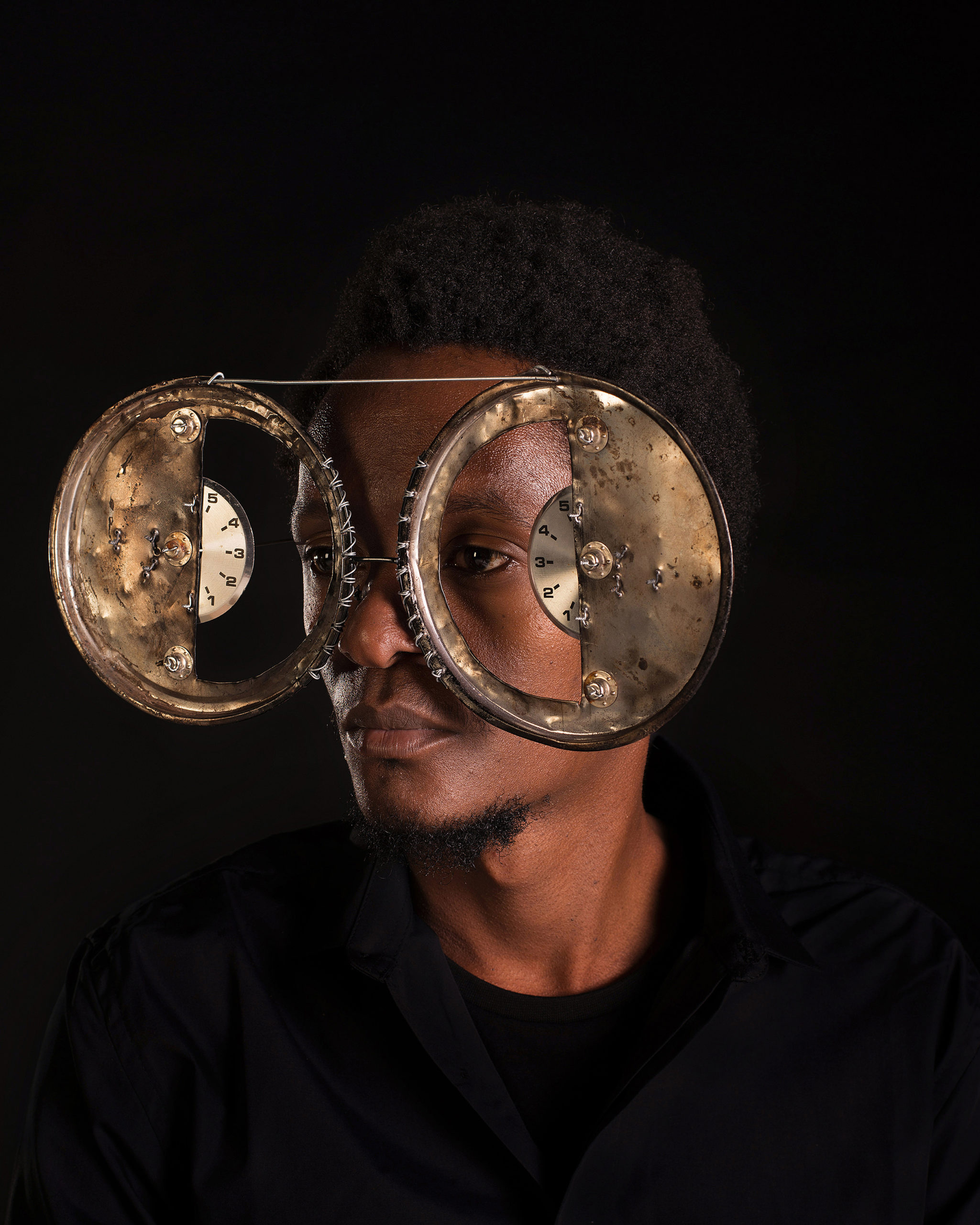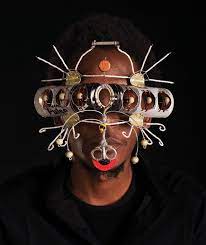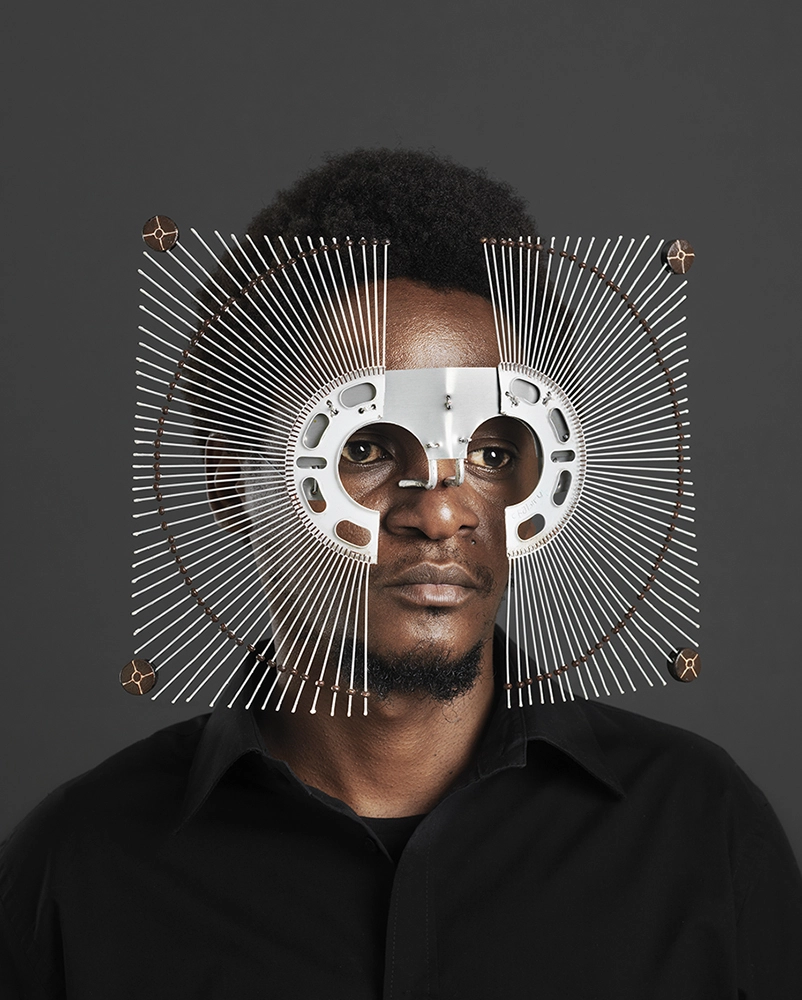 Cyrus Kabiru was born in Nairobi, Kenya, where he currently lives and works. His intricate sculptural works push the boundaries of conventional craftsmanship, sculpture, photography, design and fashion. Kabiru makes reference to both his home in Kenya and to international countries and cities that he travels to.
Kendario La'Pierre, German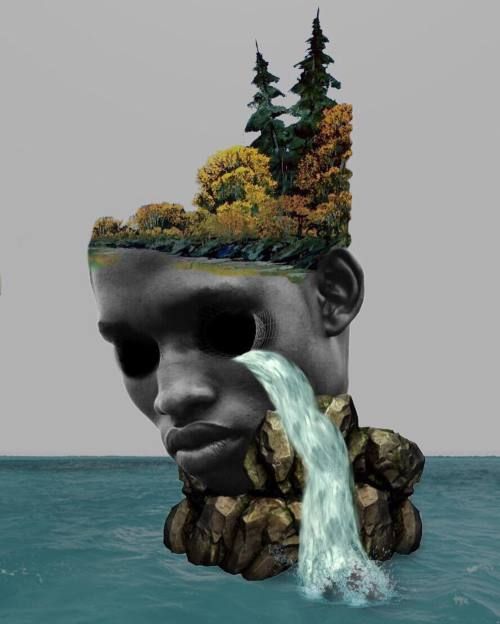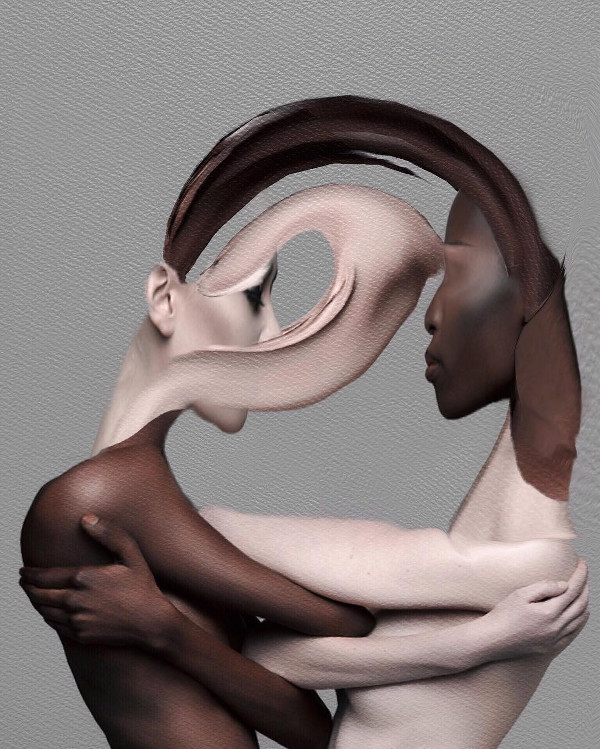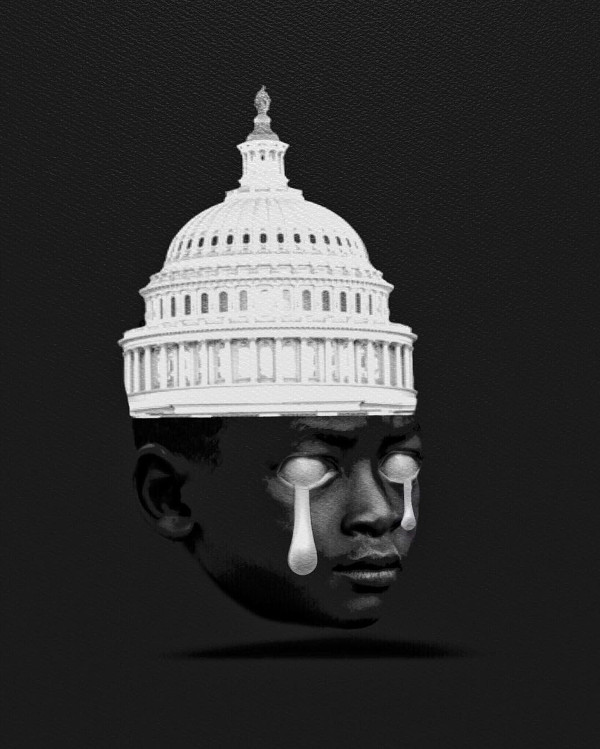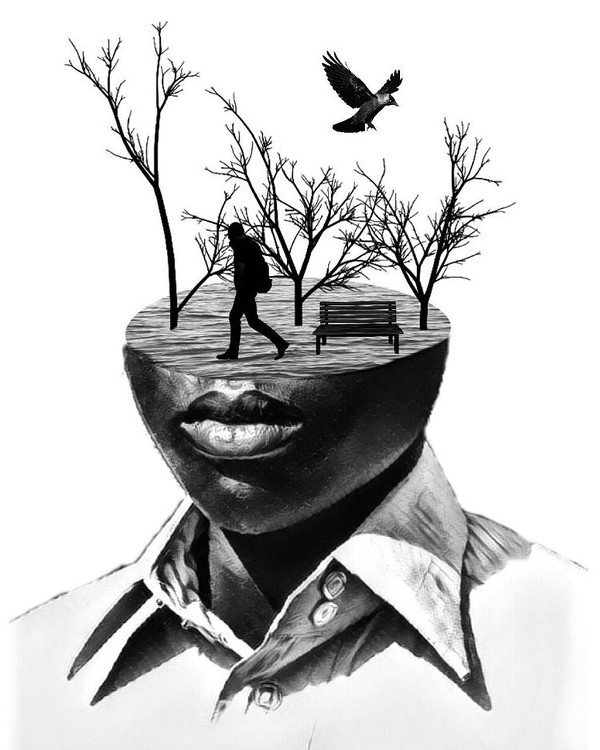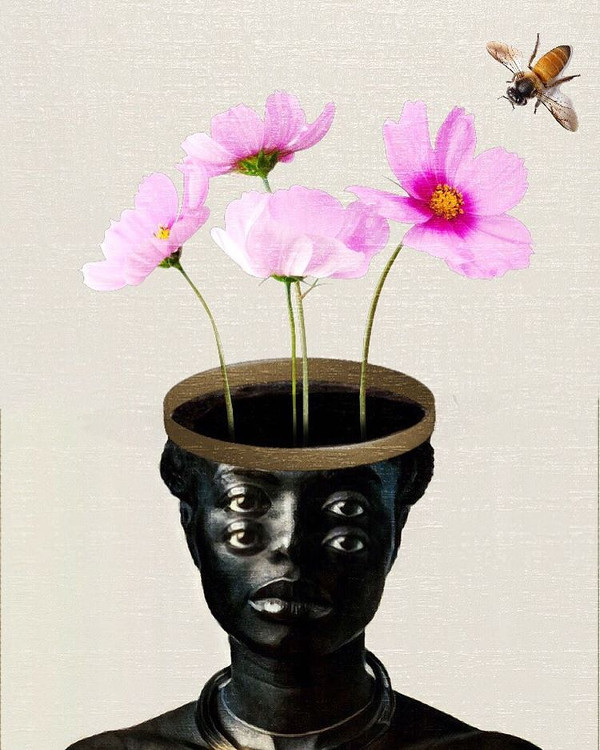 Kendario La'Pierre is a 25 year old photographer and mixed media artist on a mission to provoke cultural change. Inspired by Frank Ocean, Rene' Descartes, Jean-Michel Basquiat, Pablo Picasso, and Van Gogh, Kendario's digital art aims to alleviate the suffering of the real world, offering the viewer an escape "to a surreal world full of emotion". Addressing themes of black identity, gentrification, the natural world and futurism – his work resonates with empathy and compassion, placing him at the centre of the socially conscious creative community in Brooklyn's Bushwick neighbourhood where he now resides.