Whether it's food and fashion team-ups or local artists influencing international luxury brand styles, here's the hottest collabs making headlines right now.
Artist collabs have always been an effective way for brands to build reputation, create awareness, grow their fan base and even increase sales. But most of all it is a way to show off your creative style and have some fun with like-minded creatives.
Here's a roundup of the latest collabs making waves.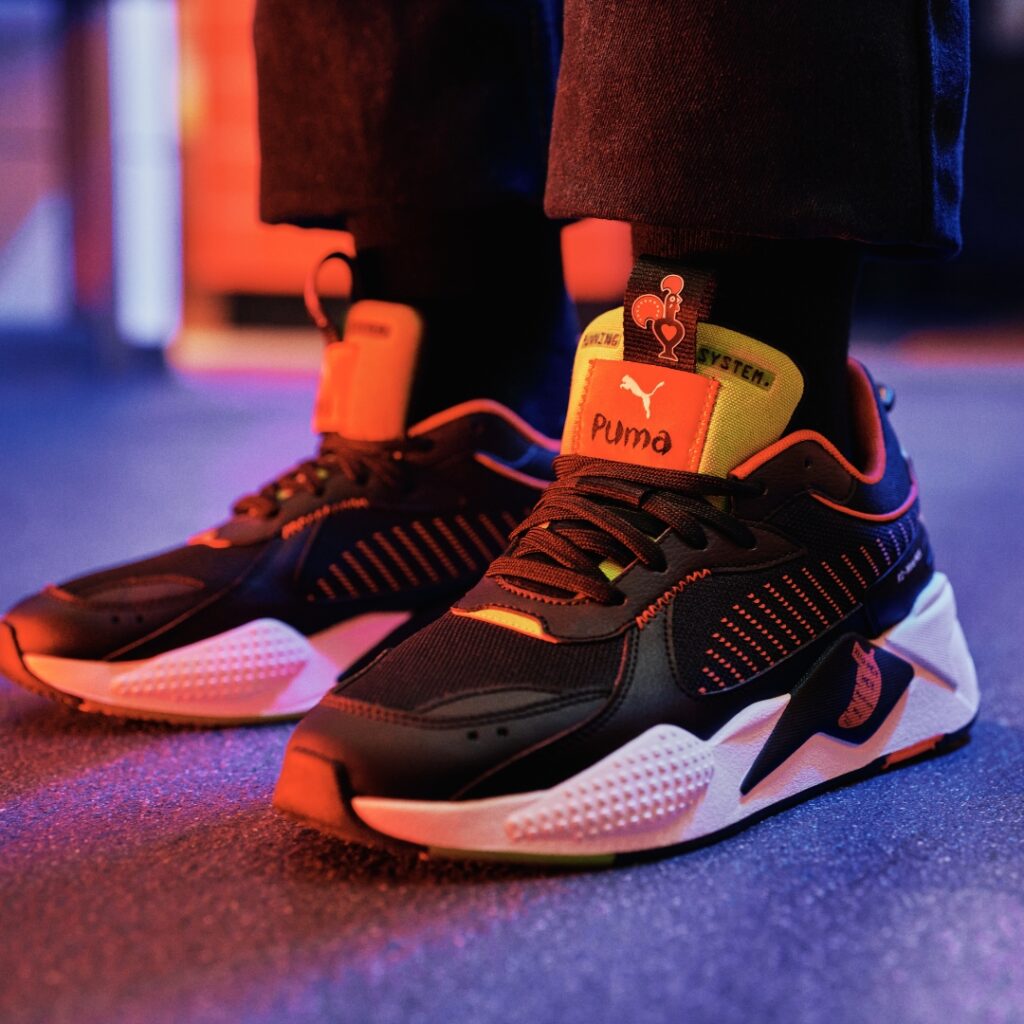 Nando's x PUMA
Food and shoes are unlikely companions, or are they? Enter, the RS-Xtra Hot Nando's Puma shoe.
The new Puma x Nando's sneaker features a printed chilli formstrip and the Nando's PERiometer which goes all the way from Lemon and Herb to Extra-Hot. The heel cup references the colours of Nando's sauces, while the Nando's signature Barci Cockerel has pride of place on the tongue, and the insole pays homage to Nando's sauce bottles.
The PERi-on-top though has to be the PUMA logo reimagined in the Nando's font. Talk about a brand being brave and confident enough to change their logo for a collab. Got to love it! Read the full story on Nando's blog.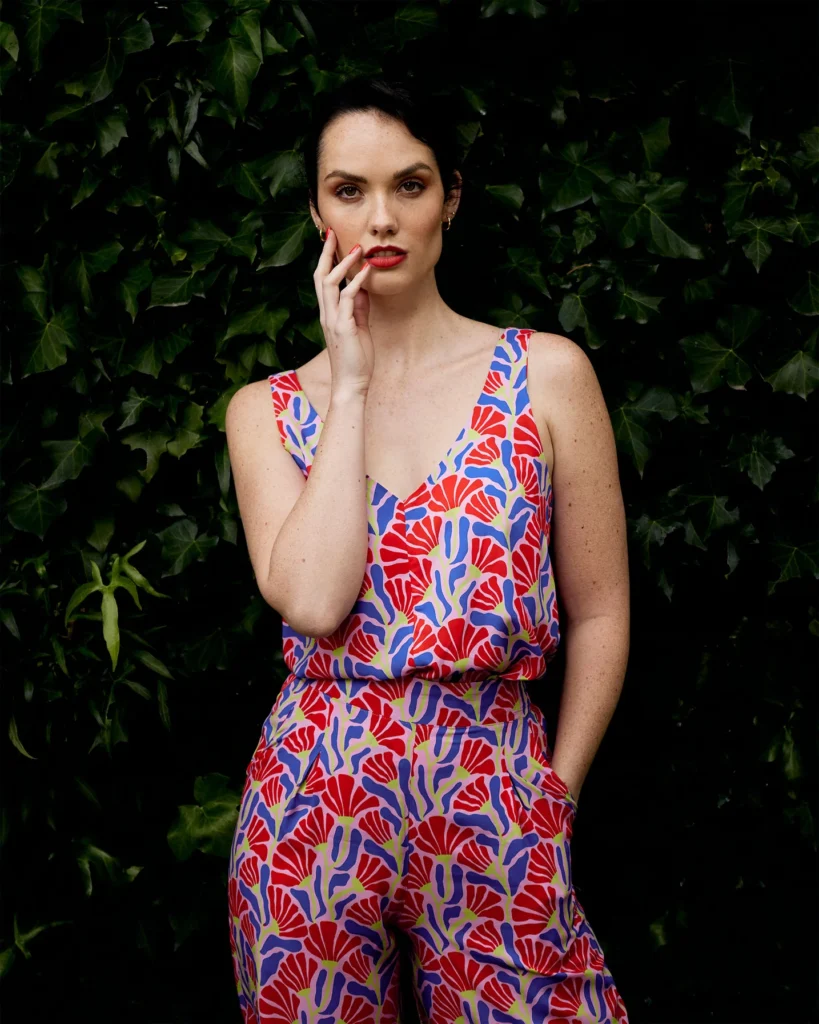 GOOD x Amy-Lee
Amy-Lee Tak is a Cape Town-based self-taught artist who explores "the essence of unwavering relaxation, comfort, and self-acceptance" in gouche, ink and acrylic on paper. The women she portrays exist in their ideal worlds, free from the demands and complexities of modern life. 
She has now partnered with GOOD clothing to bring her unique and vibrant prints and colours from the gallery walls to your wardrobe.
If this looks like you're style, check out her full collection on Good Clothing.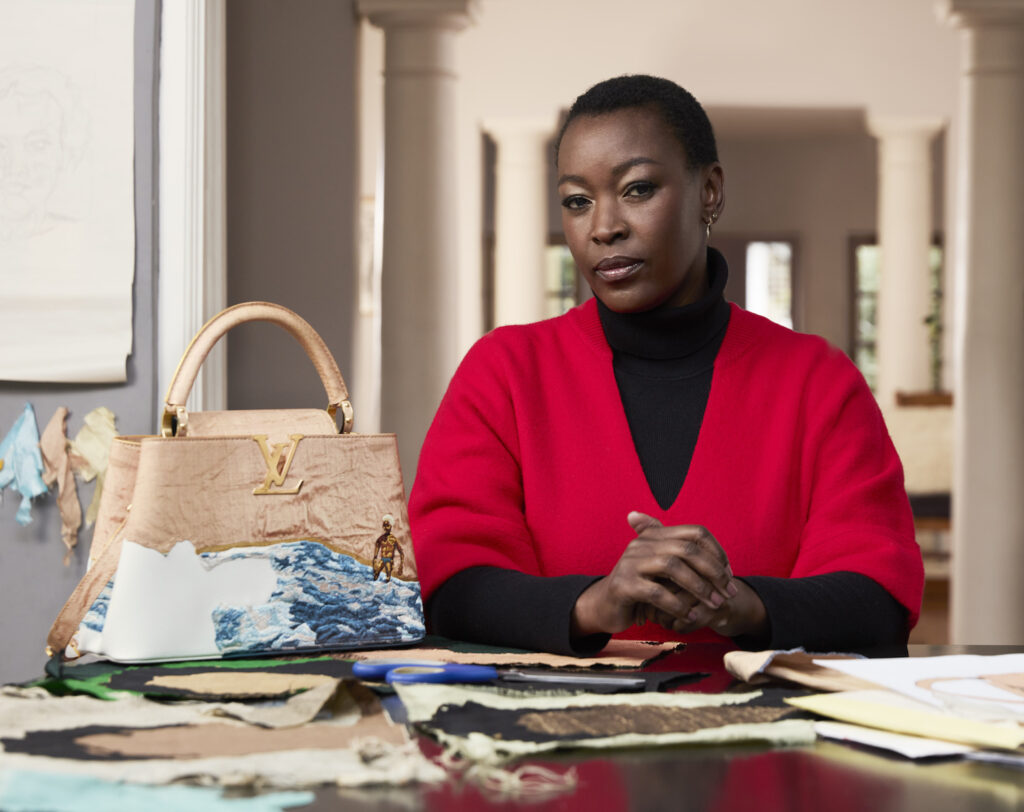 LOUIS VUITTON x Billie Zangewa
Billie Zangewa is one of five leading contemporary artists who were chosen to bring their unique visions to the timeless and classic Capucines bag, as part of the 2023 edition of Louis Vuitton's Artycapucines Collection.
Billie Zangewa, was born in Malawi and is based in South Africa. She has an unique style and uses deliberately imperfect patchworks of raw silk to create landscapes and portraits. For her design, she recreated her 2020 work The Swimming Lesson – featuring her son Mika – using a combination of high-definition, trompe-l'oeil printing, expressive embroidery, and intentionally visible hand-stitching.
The Artycapucines Collection today contains 29 distinctive designs by celebrated artists from across the world and reveals the quintessence of that commitment to artistic creativity, savoir-faire and craft.
All bags in the 2023 Artycapucines Collection are presented in specially designed boxes and will be available worldwide in limited editions of 200.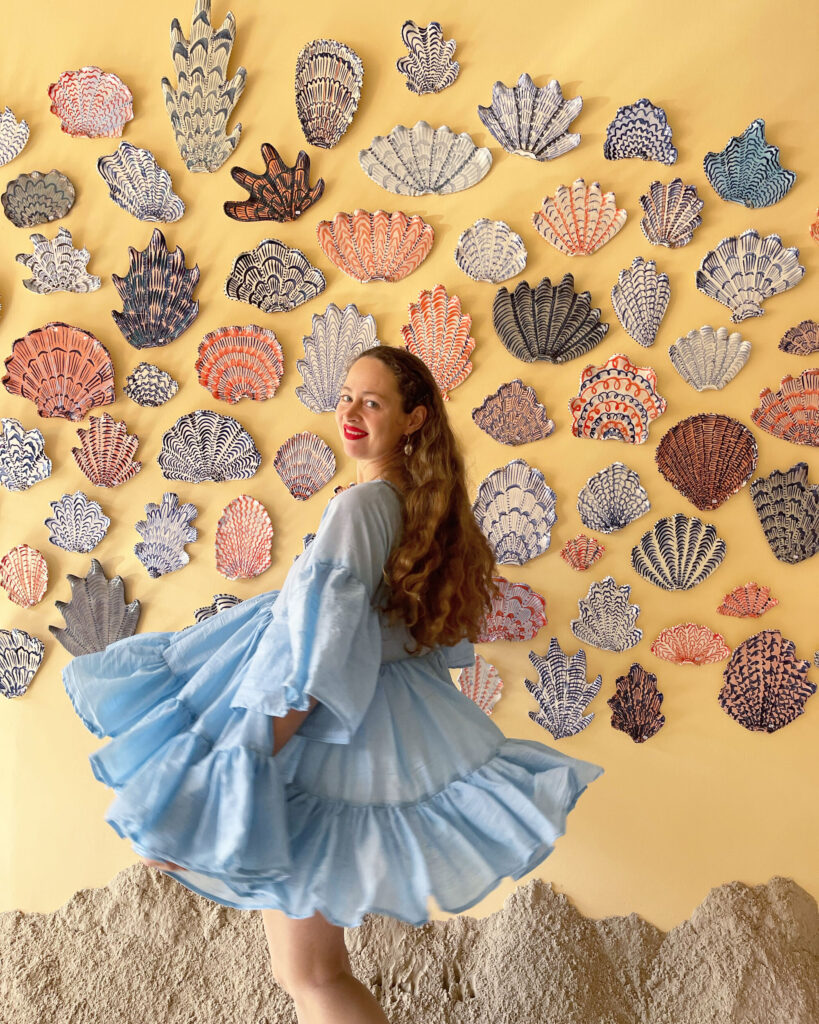 BEACHCULT X Lucie De Moyencourt
Two Shellegance prints designed by Lucie De Moyencourt will be the stars of a whimsical new collection by BeachCult. The new range will be an ode to a carefree & joyous lifestyle, featuring a selection of dresses and resort separates alongside vibrant swimwear with coordinated kimonos and wrap skirts – celebrating life through whimsical silhouettes.
Shellegance was started seven years ago, part inspired by Matisse cut outs, part inspired by a lifetime of collecting shells by the sea. Each shell is entirely unique in both painting and shape as are natural seashells. Since then Shellegance has evolved into an internationally recognised highly collectible object gracing homes of many influential designers and tastemakers around the world.
Says Lucy, 'We make unique hand cut, hand painted pieces to hang on walls. Shellegance was created as a means to bring shells into the interiors space in a non-kitsch way. The name came out of a joke, but is in fact quite accurate in its description of my intentions for the studio.'
Keep an eye out on BeachCult's Instagram, for when the new range hits.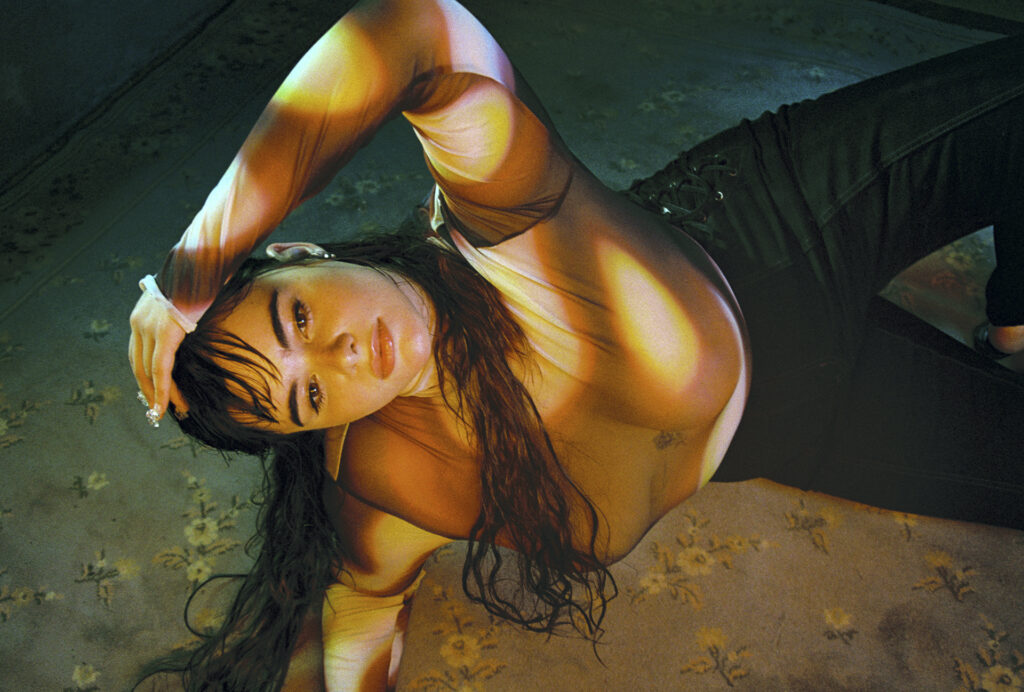 LEVI'S x Barbie Ferreira
Levi's® and Barbie has combined their creative vision on a new capsule collection that utilises a recurring bunny doodle hand drawn by artist and best friend, Ben Evans.
With a strong point of view on styles, fit, and color, Barbie worked closely with the Levi's® design team to capture her vision for the collection. The Levi's® x Barbie Ferreira capsule collection includes an oversized Long Dress Coat, crafted from washed black denim, with Ben's doodles printed on the piping along the interior seams.
Other wearables includes a Lace-Up Corset, with lace-up details in the front and smocking in the back, Lace-Up Flare Jean and a pair of '90s 501 Jeans, featuring an all-over graphic bunny. For tops, the collection offers a Second Skin Top, a tight mesh long sleeve shirt with a '90s amoeba style print and thumb holes, and an Oversized Bunny Tee and a relaxed black tee with a glow-in-the-dark bunny graphic.
"This collection was inspired by my love for beautiful scenes and creating a story with my everyday wardrobe. I wanted to play silhouettes that are reminiscent of costuming from my favourite movies. It was important for me that the collection lived somewhere between a dark fairytale and a nostalgic dream," said Barbie about the collaboration.
The Levi's x Barbie Ferreira limited edition capsule collection launched on November 17 and will be available for purchase worldwide on Levi.com as well as Sandton and V&A stores.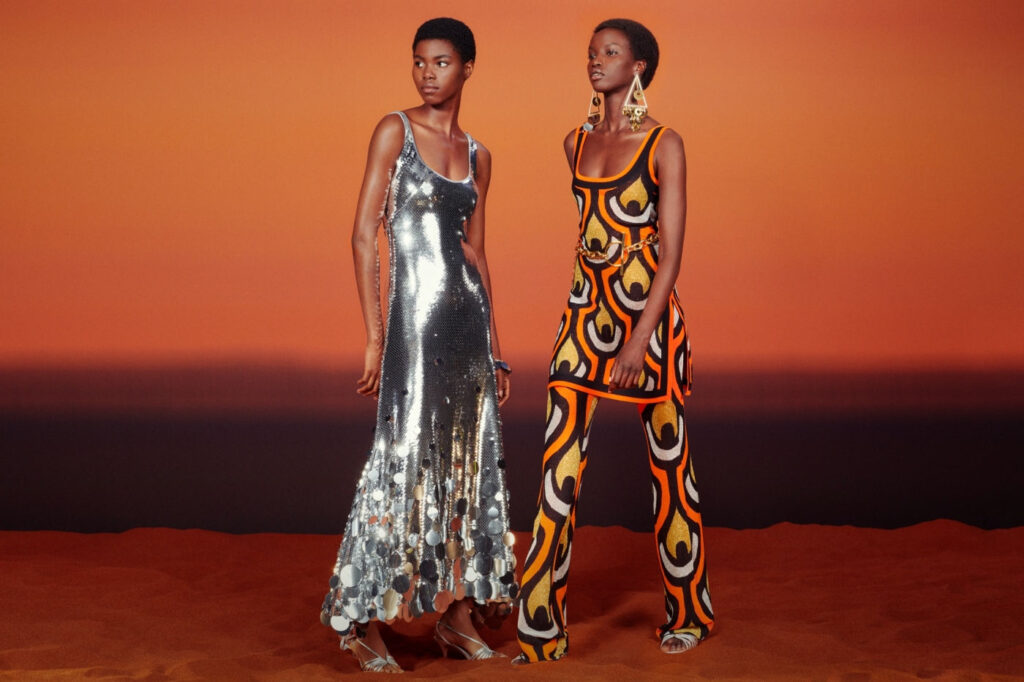 H&M x Rabanne
Just in time for the summer party scene, the new shiny Rabanne & H&M collection has dropped. What does it look like, according to H&M, the capsule let's you "Immerse yourself in a collection of effortlessly modern, high-energy designs crafted from metallic mesh, glittering paillettes, delicate chiffon, crisp poplin and silky jersey".
The collection caters to both men and women and there is even a décor collection, where Rabanne's unique style has been translated into irresistible pieces for the home.
Now, in store at your local H&M as well as online on Superbalist.com.
NB: Tune back in to 10and5 this Friday for a big new collab reveal!