May is Africa Month, a time when the continent commemorates the founding of the Organisation of African Unity (OAU) in 1963. This pioneering moment made Africa the first continent to focus on continental unity through an organisation of this kind. 
Culturally, as South Africans, we've been historically fed more TV from Hollywood and Britain than the rest of Africa, but pan-African streamers like Showmax are changing this, making it easier than ever to explore our continent from the couch.
Here's a taste of what the rest of the continent is watching: 
THE REAL HOUSEWIVES OF LAGOS S1 | Nigeria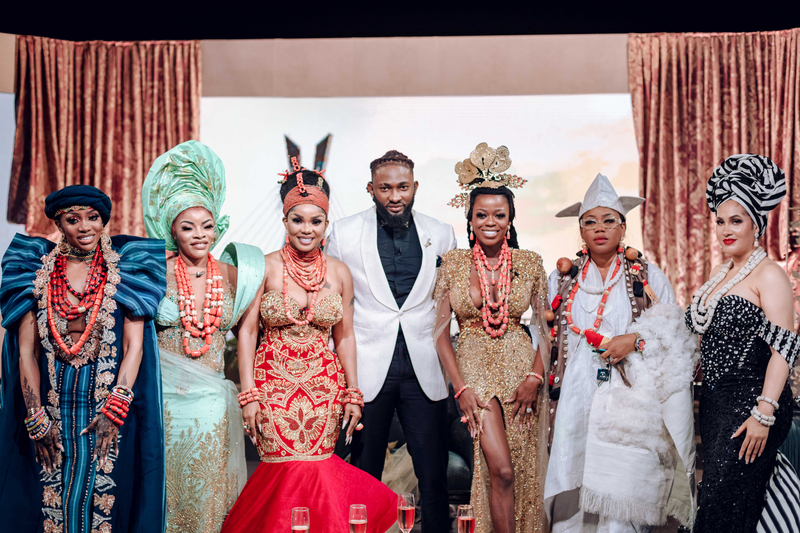 The Real Housewives of Lagos was the only title to crack the Showmax Most-Streamed of 2022 lists in Ghana, Kenya, Nigeria and South Africa, where it even topped the Twitter charts.
The first Nigerian edition of the hit NBCUniversal Formats reality TV show franchise follows the opulent lives of six of the most glamorous women in Africa's largest megacity: businesswoman Carolyna Hutchings, lawyer and luxury hair brand owner Chioma Ikokwu, Nollywood actress Iyabo Ojo, influencer Laura Ikeji-Kanu, PR expert Mariam Timmer, and celebrity stylist Toyin Lawani-Adebayo. In true Lagos style, they served up all the high fashion, luxury, drama, and power-moves that the franchise is known and loved for globally.
SINGLE KIASI S1-2 | Kenya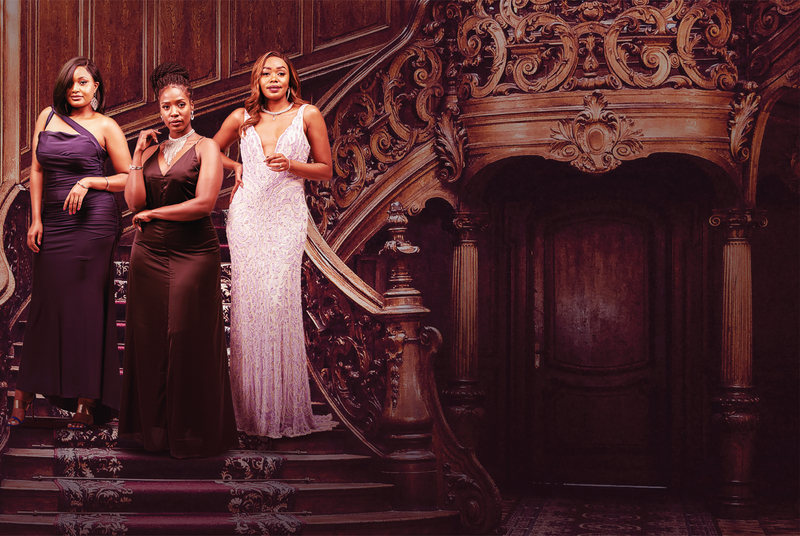 Nominated for Best Television Series at this weekend's AMVCAs, Single Kiasi follows three women in Nairobi – Sintamei, Mariah and Rebecca – as they go through the ups and downs of marriage, relationships, and their careers. Even when their worlds crumble, they will always have each other.
Directed by Insignia Productions' duo Grace Kahaki and Philippe Bresson, Single Kiasi stars Gathoni Mutua in a Kalasha-nominated role as Sintamei; Minne Kariuki (Ma'Empress) as Mariah; and Faith Kibathi (This Is Life) as Rebecca. Single Kiasi was also up for the Viewers' Choice Award for TV Drama at the 2022 Kalasha Awards. 
BLIND AMBITION | Zimbabwe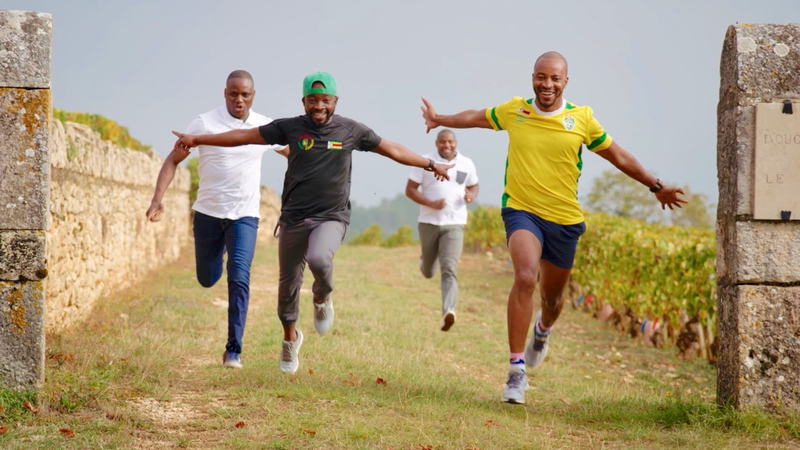 The inspiring story of four Zimbabwean refugees who conquered the odds to become top South African sommeliers, the heartwarming documentary film Blind Ambition won the Audience Award at the Tribeca and Sydney film festivals, among others.
Forming Zimbabwe's first-ever wine tasting team, the four set their sights on the coveted title of World Wine Tasting Champions and, from the moment they arrive in France to compete, this team of mavericks turns an establishment of privilege and tradition on its head.
Blind Ambition has a 100% critics' rating on Rotten Tomatoes, with The Guardian's Peter Bradshaw writing, "It's impossible not to smile along with this feelgood documentary."
THE BILLIONAIRE'S WIFE | Ghana
Adepa (newcomer Andriana Akua Amegbor) is a 19-year-old woman from the slums of Ashaiman who marries an old billionaire (Kingsley Yamoah) with the aim of turning her fortunes around, only to find out that being a billionaire's wife is the toughest thing she's ever done.
Directed and produced respectively by Ad-Visors duo Danny Adotey and Collins Amlalo, The Billionaire's Wife is now the most-watched title in history on Showmax in Ghana, having topped the charts in Ghana every week during its run.  
AFRICA AND I | Morocco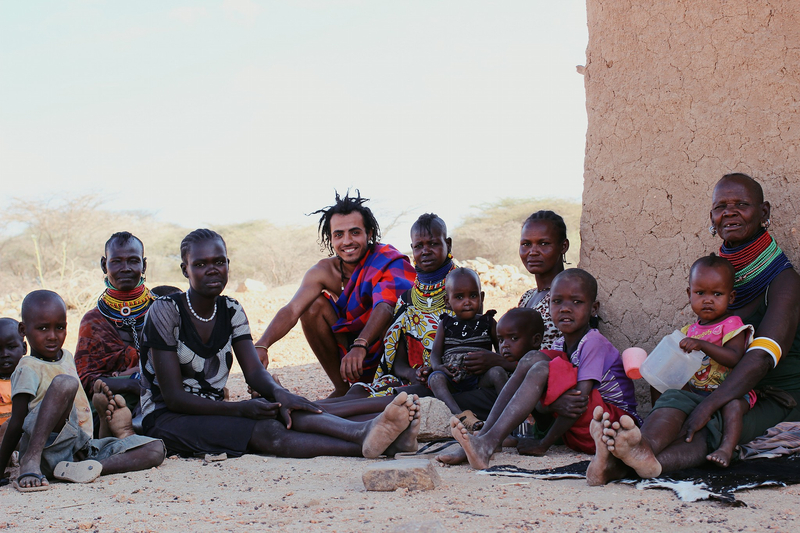 Winner of the Jury Award for Best First Feature Documentary at the 2022 Pan African Film and Arts Festival, Africa and I is a 90-minute documentary about how 20-year-old Othmane Zolati walked, hitchhiked, cycled and skateboarded over 30 000 km across Africa, through 24 countries. He had never left Morocco when he started his nearly four-year journey to Cape Town, South Africa with just $80, a small backpack, and a borrowed cheap pocket camera.
Saturday Star calls Africa and I "an unrivalled glimpse into life on the continent", Vamers "a thrilling trip through unseen Africa", and Spling "exhilarating… a beautiful and stirring mashup of people, culture and places."
BLACK GIRL | Senegal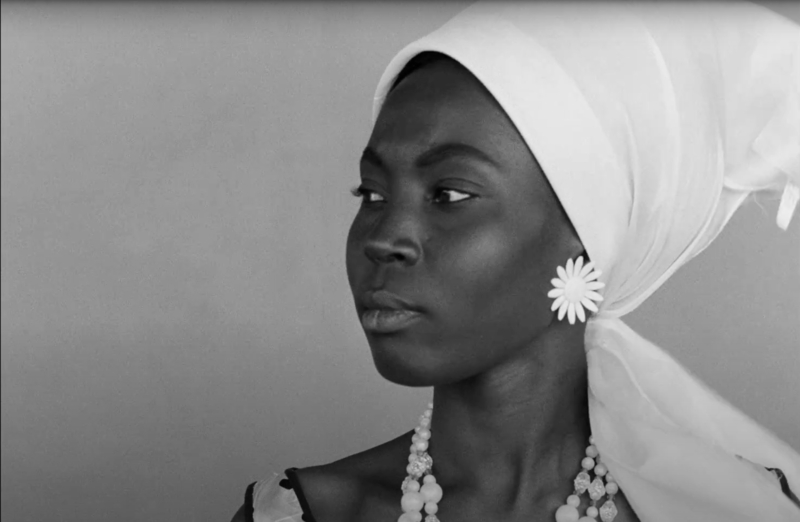 Named one of the top 100 films of all time in Sight & Sound's once-a-decade 2022 critics' poll, Ousmane Sembène's debut 1966 film, Black Girl is the story of a young Senegalese woman who is employed as a governess for a French family in Dakar and moves with them to the Riviera, where her comfortable duties as a nanny in a wealthy household are replaced by the drudgery and indignities of a maid.
Black Girl won the Tanit d'Or at Carthage in 1966, among other prizes; was ranked joint fourth on the Tarifa-Tangiers African Film Festival's list of the 10 best African films of all time; and was hailed by Oscar winner Martin Scorcese (The Irishman) as "an astonishing movie."