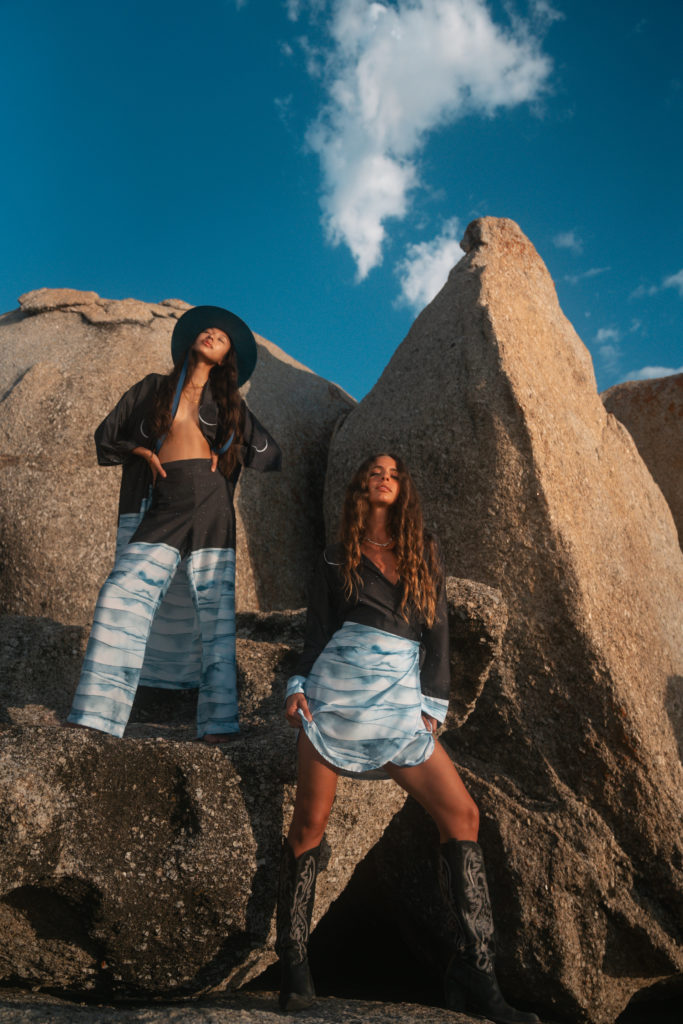 Beach Cult have collaborated with wonderful South African artist Amy Keevy. If you didn't know Amy Keevy was born in Port Elizabeth, South Africa and graduated with a B-tech in Fine Art at the Nelson Mandela Metropolitan University in 2009. She lives and works in The Garden Route as an artist, photographer and brand curator. She has presented two solo shows and participated in several group exhibitions.
Amy's work largely examines colour, the female form, the phases of the moon, and these impacts on her in undulating watercolour and ink on paper or canvas. She embraces the unexpected changes brought about by wet ink on paper by using the warm tones of ochre, rust, and flesh. Amy uses painting as a kind of meditation and poetry because she is keenly attuned to the cyclical components of nature, the passage of time, and her flexible feminine identity. Her work is a constant, dynamic examination of who she is.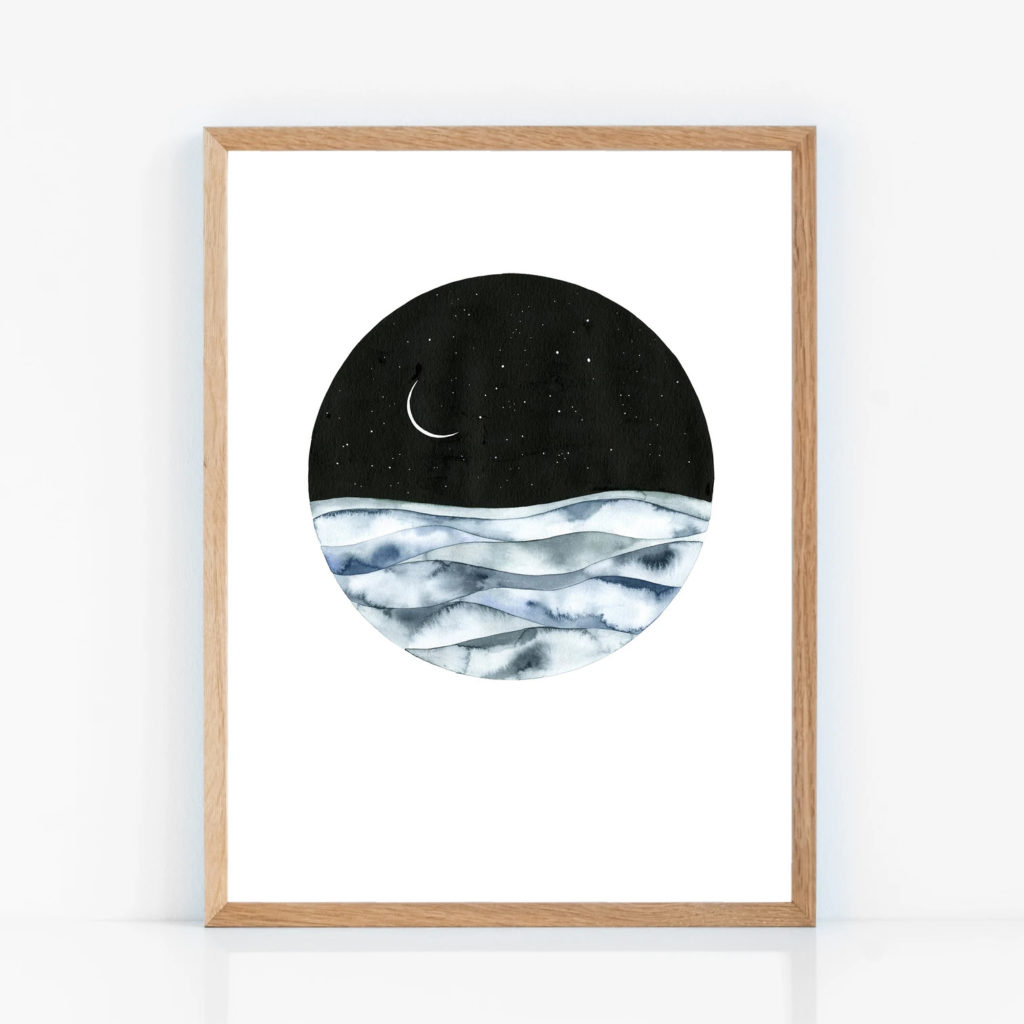 'The Sea of Faith' painting depicts the moon and the ocean, embracing the unexpected changes wrought by wet ink on paper and exploring the effects of colour and lunar phases on the body. In her practice, Amy employs painting as a form of meditation and poetry, using it as an ongoing, ever-evolving exploration of self.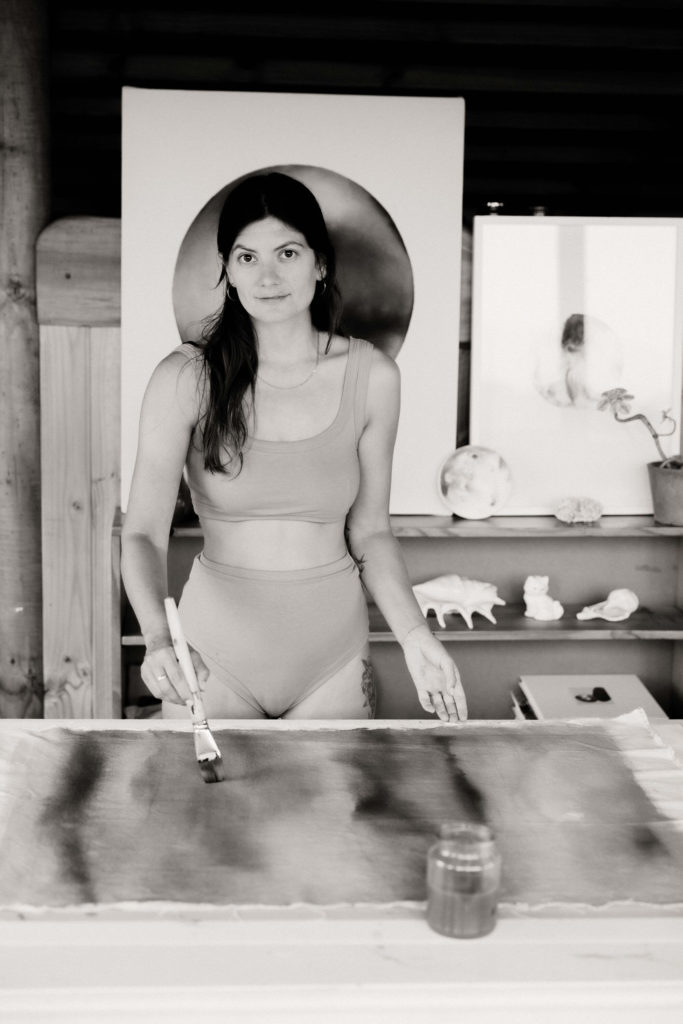 Amy's artwork explores the cyclical elements of nature, the passage of time, and her fluid feminine identity. The 'All the Women I Have Been' series comprises three freehand drawings created with ink and a paintbrush, each depicting a version of who women have been at different points in their lives. As the artist and subject, Amy imbues each figure with an intimate yet unashamed gaze that looks both inward and outward, capturing a moment in time and evoking the feelings and experiences of the women who have been.
You can shop the collection on beachcult.co.za, look at the full collection below: