Following the successful return of In the City hosted in Cape Town with Nigerian-born English
singer-songwriter Jacob Banks. The popular music festival known for its diversity and immersive experiences, is thrilled to announce that FKJ, real name Vincent Fenton, will be performing live in Cape Town on the 23rd of June at the 'Old Biscuit Mill', followed by an intimate live performance in
Johannesburg at the renowned 'Marabi Jazz Club' on the 24th of June before we head to 'Constitution Hill' on the 25th of June 2023.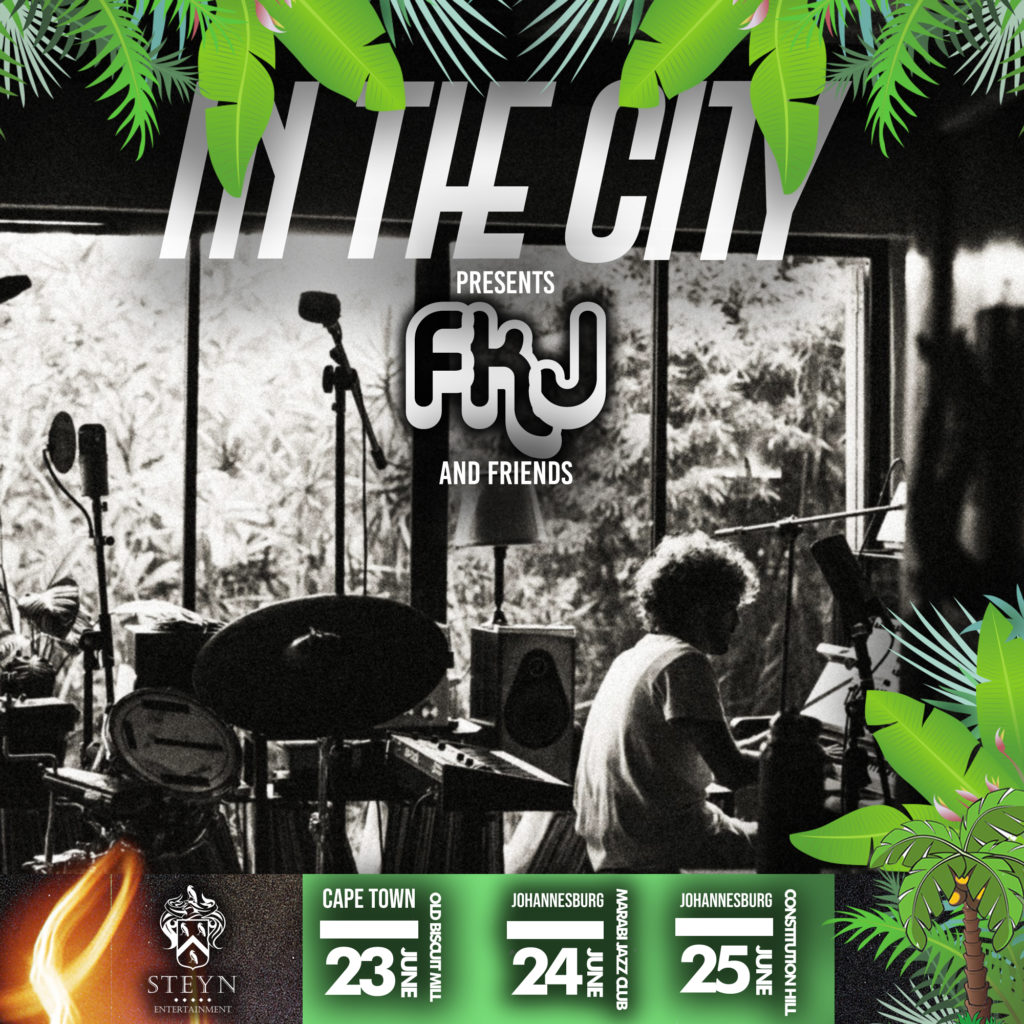 FKJ, also known as French Kiwi Juice, is a prodigious musician, producer, and multi-instrumentalist who has garnered international acclaim for his unique blend of electronic, soul, and funk. His captivating live performances, combined with his remarkable improvisational skills, have earned him a dedicated fan base around the globe. What sets FKJ apart is not only his mastery of various instruments but also his impressive live performances. He is renowned for his ability to create entire compositions in real-time, using loop stations and his immense improvisational skills. This enables him to craft immersive and dynamic experiences that resonate deeply with his audience.

FKJ's rise to fame came with the release of his self-titled debut album, "French Kiwi Juice," in 2017. The album received widespread acclaim and solidified his status as a rising star in the music scene. Tracks like "Better Give U Up" and "Skyline" showcased his ability to create infectious, feel-good vibes that instantly resonate with listeners. In The City has consistently pushed boundaries and celebrated the diverse music scene in South Africa.
With the inclusion of FKJ as its headliner, the festival continues to redefine itself as a platform for cutting-edge talent and unforgettable experiences. The performances by FKJ in Johannesburg and Cape Town promise to be extraordinary, as fans can expect a fusion of soulful melodies, infectious beats, and FKJ's signature style.
This is an opportunity for music enthusiasts to immerse themselves in a transcendent audiovisual
journey and witness FKJ's unparalleled musical prowess.