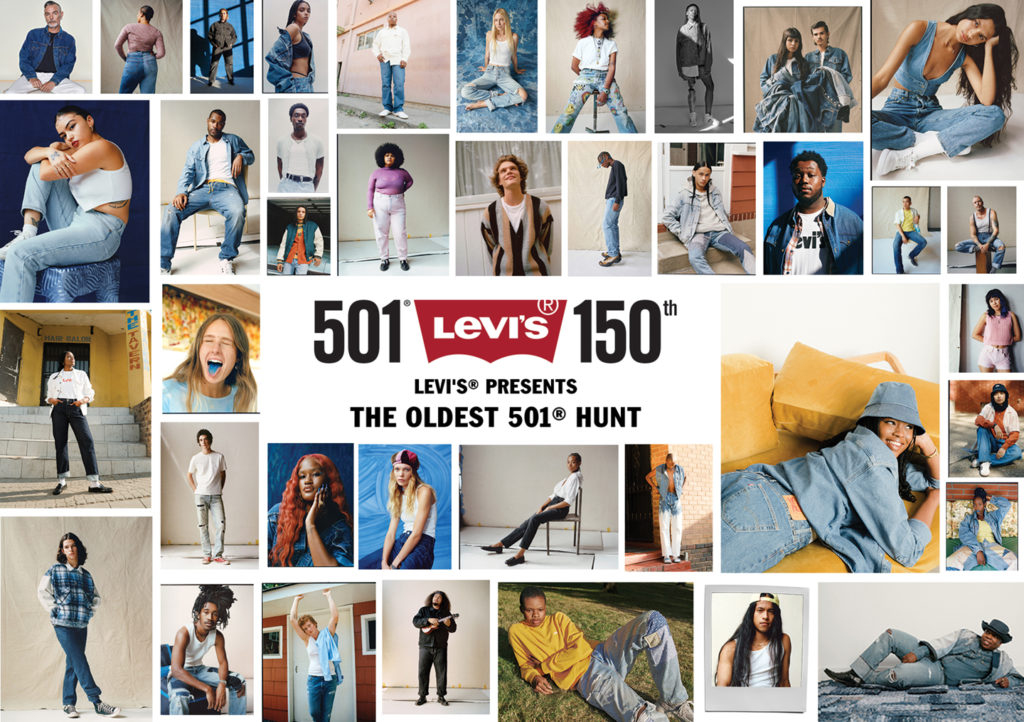 To celebrate its 150th birthday this year, the brand is calling on all fashionistas, denim lovers, and collectors to take up the challenge and stand to win R15,000, along with additional prizes up for grabs.
Levi's® 501® jeans are more than a pair of pants. These iconic jeans have cemented themselves as a symbol of individuality and self-expression, encapsulating the ethos of generations past and present. To celebrate the countless stories told by Levi's® 501® jeans over the past 150 years, Levi's® presents The Oldest 501® Hunt—a nationwide search for the oldest pair of 501®s. 
Whether they're in the back of your cupboard (or your parents' cupboard), hidden in a thrift store, or you're wearing them right now, Levi's® wants to hear about it. The Oldest 501® Hunt is a chance for us to share our personal histories, celebrate timeless craftsmanship, and be a part of a new fashion chapter.
To enter, participants must click "Join the Hunt" on the Levi's® website, fill out a form with their details, upload images of their 501® jeans, and hit submit. Levi's® will then contact shortlisted participants. For more information and to enter, visit Levi's website. Happy hunting!
The Oldest 501® Hunt presented by Levi's® is open to all South Africans over 18. Terms and conditions apply. Entries close on 30 June 2023.