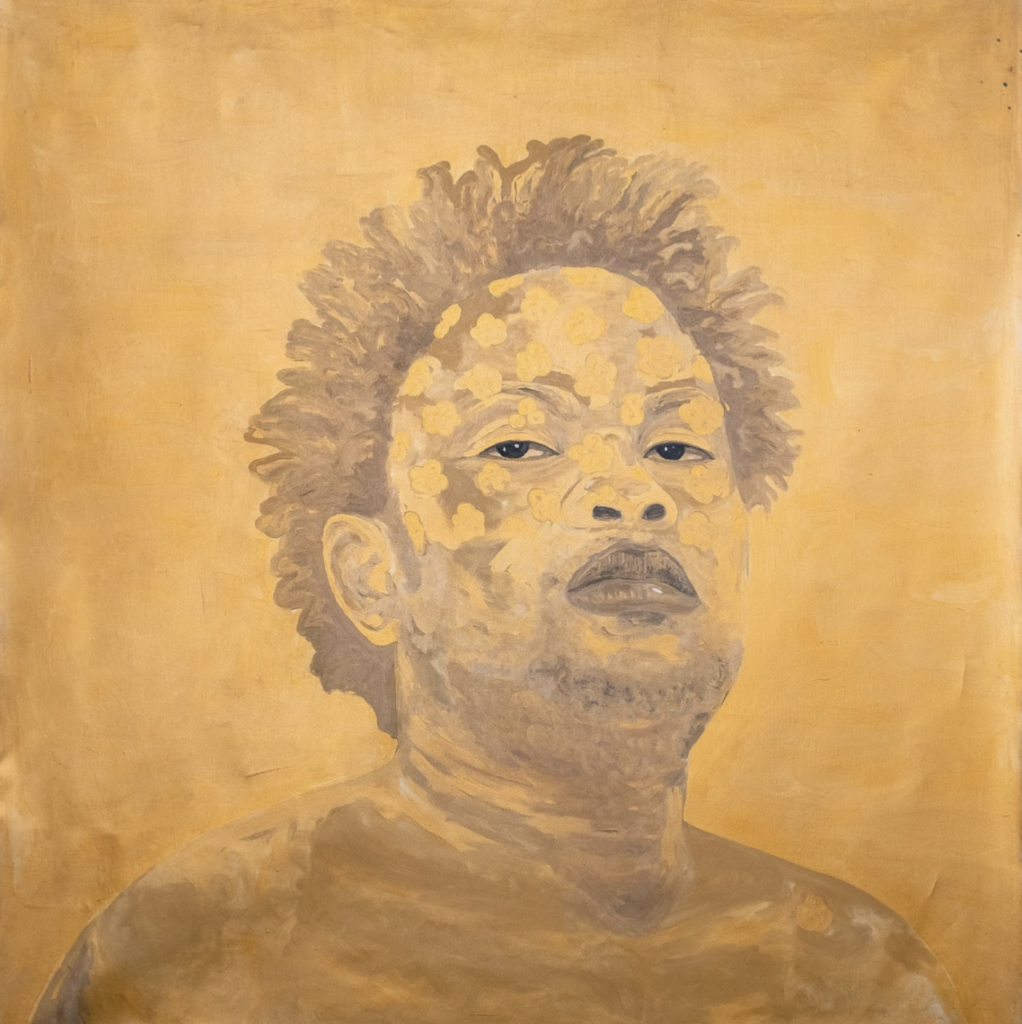 Closing off the year with a memorable message, Johannesburg gallery BKhz, produces its final 2022-summer-group-show, If not now, then when?, which runs from 03 December 2022 until 21 January 2023. Inspired by the infamous folk song If Not Now… by American singer-songwriter Tracy Chapman, this exhibition commemorates ending the year on a positive and reflective note.
Click here to read more: New exhibition alert – If not now, then when for BKhz.
Wonder Buhle Mbambo, also known by the moniker WonderBuhle, is a working visual artist, based in Durban. Originally he is from Kwa-Ngcolosi, a South African village that is still governed by a chief. In 2018, he produced his first solo exhibition at the Durban Art Gallery and has been included in numerous group shows since then. When he was nine years old, his passion for art was born, starting off as a hobby. As a boy he enjoyed playing with charcoal from the fire and drawing stick figures on the walls of the house, and because of this, he claims, his mother encouraged him to consider a career in art.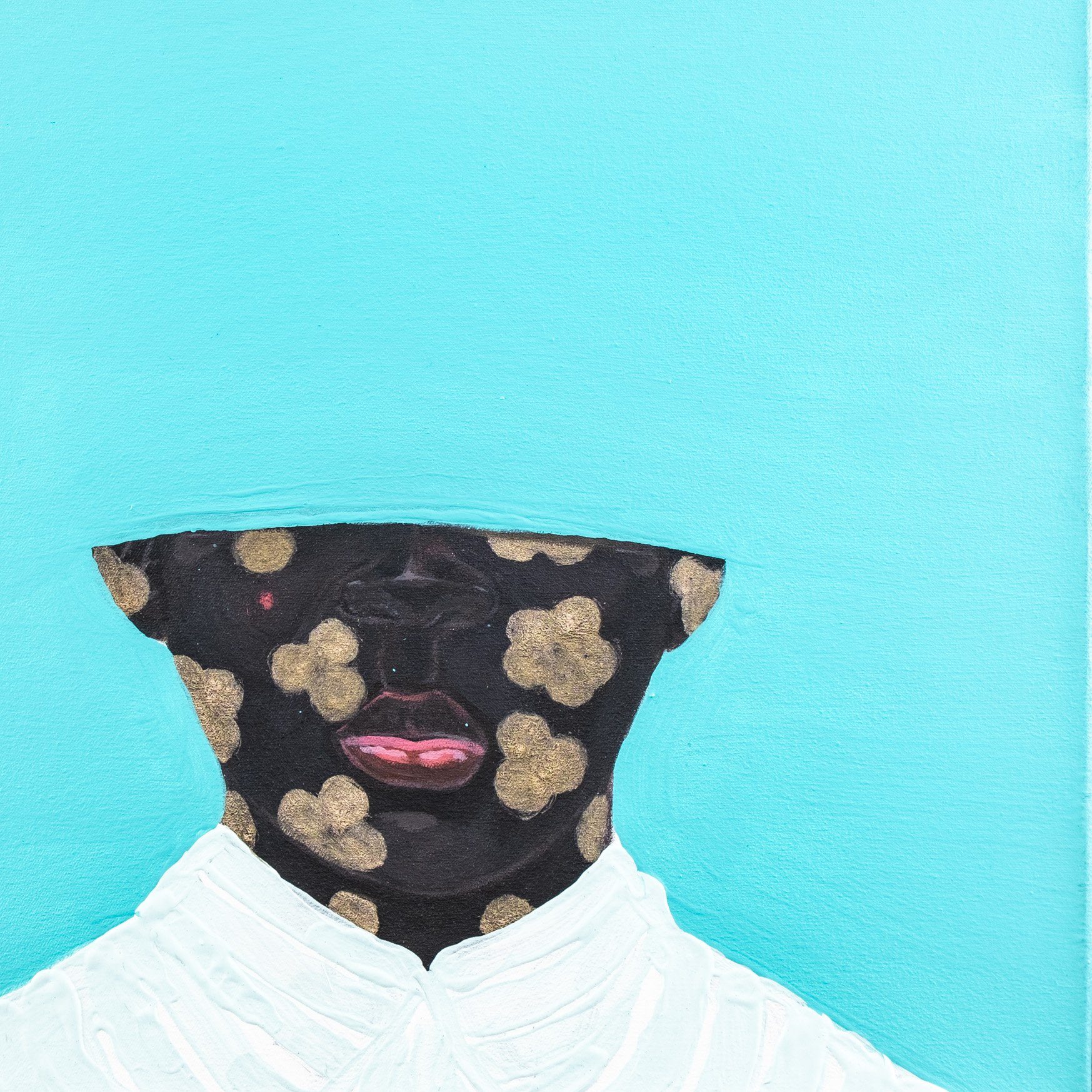 Wonder Buhle Mbambo's portraits show spiritually charged visions of Black bodies in meditative and restful attitudes. His style of painting combines the use of acrylic and charcoal on flat planes of colour. Each subject in his work is camouflaged with a gold floral pattern layered on the face – now, which has become a trademark in his practice. This repetitive motif references a native flower, commonly used in Mbambo's rural South African hamlet for ancestor worship. It also serves as a sign of the artist's deep ties to his community
" I understand my artistic practice as a space between my inner soul, my dreams and my identity. I communicate my views from where I am standing as a black youth in South African society and the world at large. South Africa is in a moment of self-realization; reflecting and embracing its cultural diversities, whilst rewriting its stories through the lenses of young people who are curious, like myself "
– Wonder Buhle