South African Amapiano star, Kamo Mphela has set the global stage ablaze. Since she released her new single, "Dalie", in October, she's had over 1.86 billion views and more than 120 million likes from fans across the globe.
It's not only the song that's turning her into an overnight icon, the #daliechallenge hashtag, has amassed an impressive 9.5 million views to date, making it one of the fastest-growing trends on TikTok.
Originating from Soweto, the 24-year-old, Kamo explains the inspiration behind "Dalie", "'Dalie' translates to 'my darling' or 'my love.' I crafted this love song on an uptempo amapiano beat, and the incredible response has left me profoundly grateful. The encouragement I've received fuels my passion, enabling me to share my creativity with the world."
Kamo's exceptional talent has earned her recognition at the prestigious DStv Mzansi Viewers' Choice Awards, with her track "Nkulunkulu" receiving a nomination for Best Music Video at the Mzansi Kwaito and House Music Awards in 2021. She graced the stage in the United Kingdom as part of the AmaFest Tour during the same year.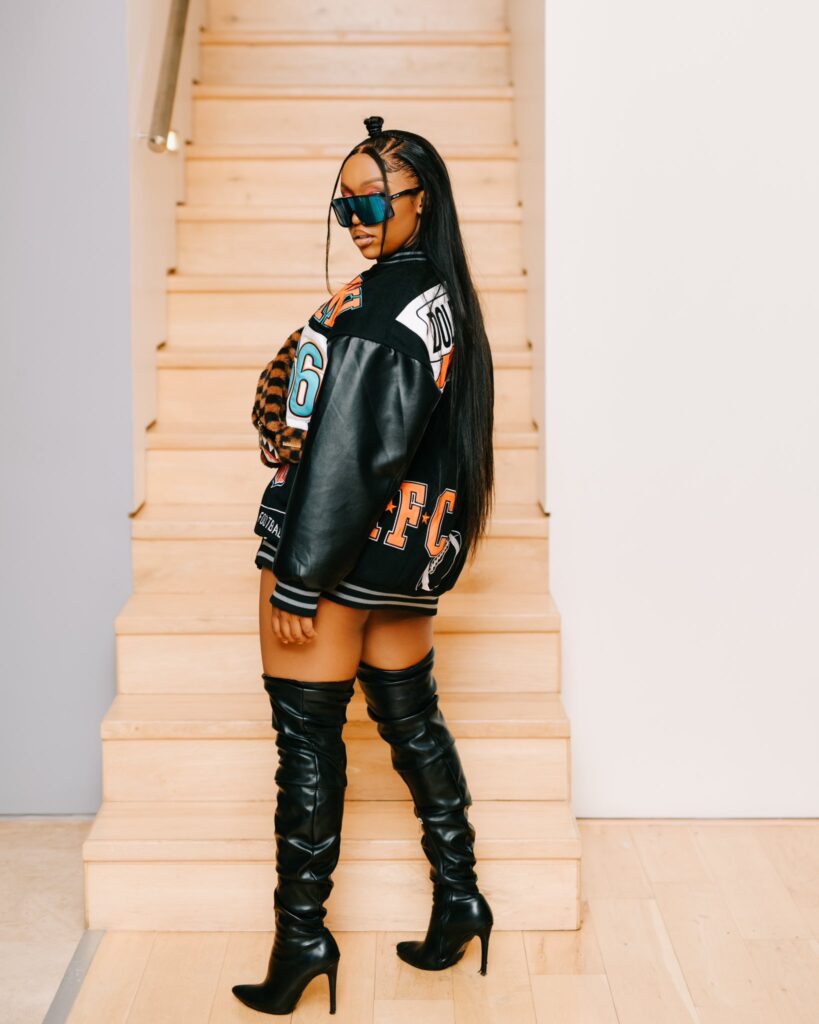 Another remarkable milestone for Kamo was headlining Afronation in Nigeria while contributing to the Black Panther soundtrack. Reflecting on this experience, she shares, "Being part of two soundtracks on Black Panther with Durban Gogo, Young Stana, Sino Msolo, and Busiswa has been an incredible journey. Visiting London was a highlight for me."
Offering advice to aspiring artists in South Africa, Kamo emphasises the importance of authenticity, independence, mental health prioritisation, and embracing individuality. Says Kamo, "South Africans highly value originality, and it's the key quality that can set you apart, especially if you aspire to gain global recognition".
Listen to her song, Dalie on Spotify.
See what's going down with the #DalieChallenge