For 30 years, the Creative Circle has promoted innovative forms of creativity.
Ogilvy claimed the top position at the annual Creative Circle Awards last week. The awards are
judged by a wide range of leading local industry professionals, who review work produced across the
entire year and across a multitude of disciplines.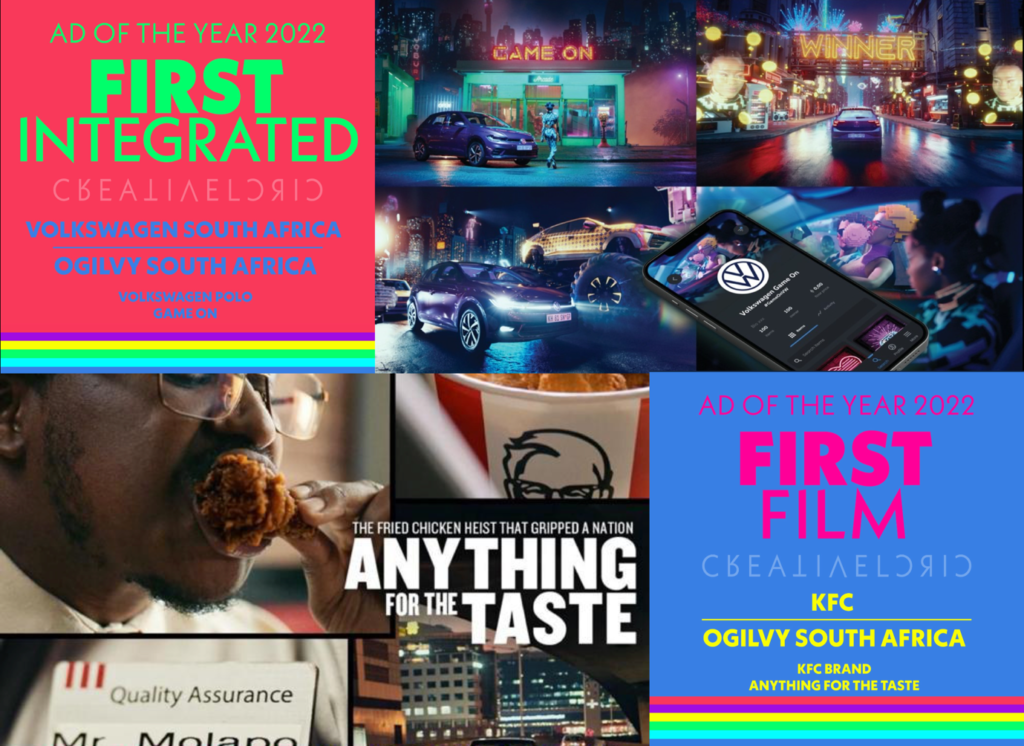 Two of the biggest winners for Ogilvy included 'Game On' for Volkswagen and 'Anything For The
Taste' for KFC, both receiving the highest accolades in judging and in multiple categories.
Bridget Harpur, Head of Marketing, Volkswagen Passenger Vehicles comments, "We are incredibly
excited to win at the Creative Circle Awards – a show judged by the local advertising industry,
celebrating the best of South African creativity. This campaign and its accolades are a testament to
the strong partnership VW and Ogilvy continue to enjoy.
Grant Macpherson, Chief Marketing Officer, KFC Africa adds, "This achievement is testament to the
power of partnership and how challenging, provoking, and pushing each other on the creative
journey can result in truly impactful work that drives brand love, and sales growth simultaneously."