Converse recognises the queer community as boundless— representing a full spectrum of free, unapologetic, and diverse experiences. In the spirit of celebrating the many individuals comprising the community, each silhouette in Converse's 2023 Pride collection features a distinct aesthetic execution — designed to complement any style, however someone chooses to express themselves. 
Converse has once again tapped into its expansive community of LGBTQIA+ employees and allies to inform and inspire the Proud to Be campaign and collection. Headlining this year's cast is Grammy Award-winning LGBTQIA+ icon and legendary ambassador of New Orleans Bounce music, Big Freedia.  As part of the campaign, we have three members of the Converse's All-Star community—the brand's global network of young creatives—including singer/songwriter Eva Westphal, London-based artist Yeliz Aifoglu, and multi-disciplinary creative Xavier 'Internet X' Means.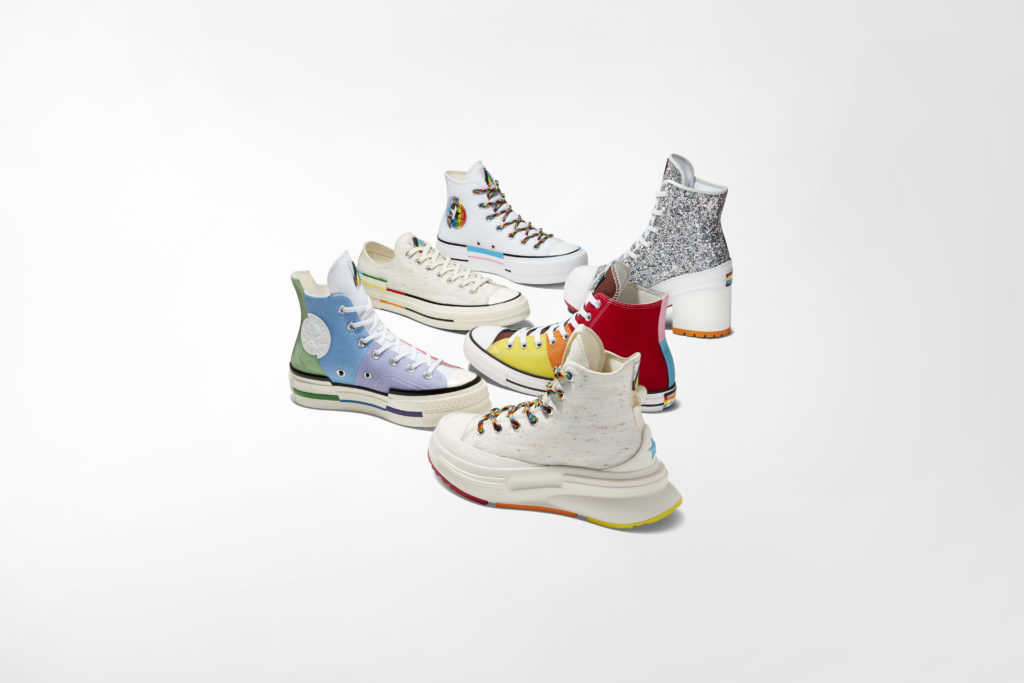 Converse has an ongoing commitment to highlight the LGBTQIA+ community by supporting the global It Gets Better Project since 2017 and uses the internet's power to continue showing the younger LGBTQIA+ people that it does genuinely get better.
In South Africa this Pride Proud to Be collection serves as a build-up to the much-anticipated activities set to take place in Cape Town and greater Johannesburg this Pride Month as Converse celebrates the LGBTQIA+ community with the local All-Stars. 
This year's pride collection is truly synonymous with the beliefs and values the queer community embodies. We are pleased with the product, as it celebrates those who are Proud to Be living life and expressing themselves on their own terms. We hope that these sneakers complement your style, however, you choose to celebrate it – and by showing your pride, you can also inspire others to do the same 

Tebogo Motlahamme Converse Marketing Manager
The Proud to Be product collection represents progress. While the silhouettes are linked together by the Progress Pride flag, which is stitched into each shoe's tongue, each also stands on its own. Proudly designed by LGBTQIA+ employees and allies at Converse, the brand also acted on feedback from the community to offer a greater range of sizing options.
Included in the inline collection are the Run Star Legacy CX, Chuck 70 De Luxe Heel, Chuck 70 Plus, Chuck 70, Chuck Taylor All-Star Lift, and Chuck Taylor All-Star, as well as an assortment of apparel. Each silhouette is adorned with its own embellishments, such as Pride laces weaving through the Run Star Legacy CX, rainbow outsoles anchoring the Chuck 70 Plus, or the chunky glitter upper on the recently introduced Chuck 70 De Luxe Heel.  Look at the full collection below: