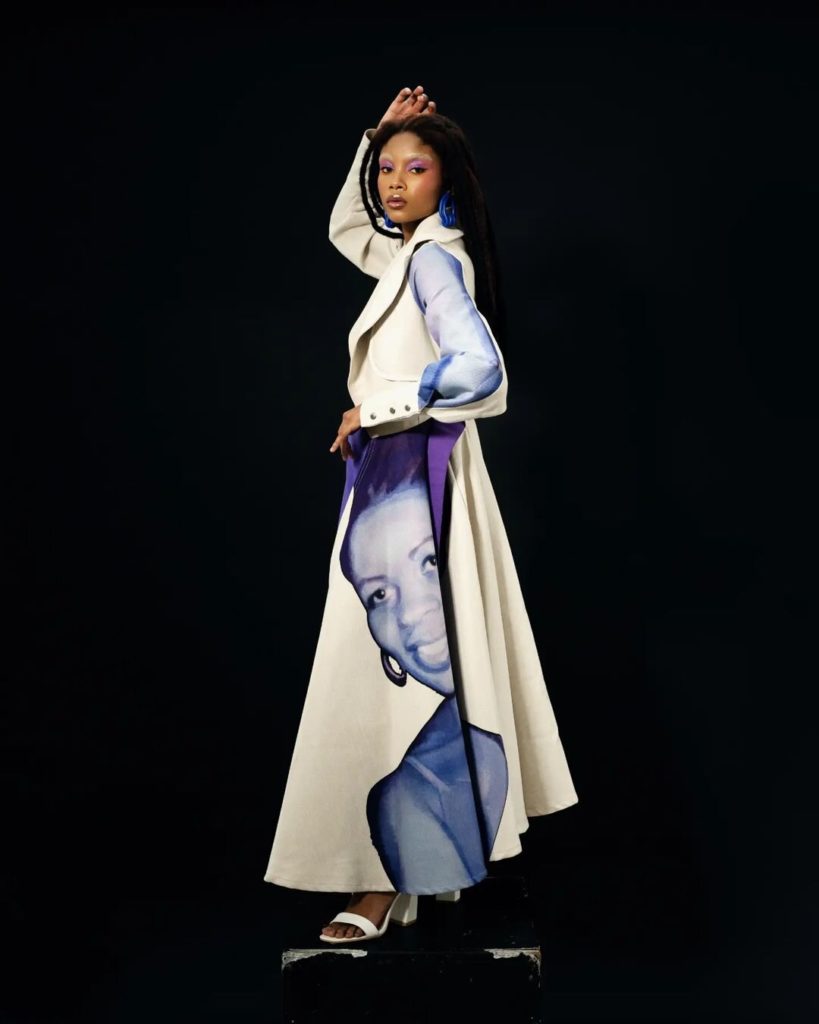 With a special, family-rooted history spanning 50 years, Europa Art has been a powerful and proudly South African brand. Europa Art is the definition of style, forged on sophistication and finely constructed footwear. With a forward-thinking attitude that always takes into account the luxury fashion business in Southern Africa and the African area as a whole, the company has developed into a top-tier fashion and lifestyle brand today.
As MUNKUS, collaborating with Europa Art, we have learned so much and found a mutual
respect and appreciation that is pouring out into new artistic adventures as our relationship
grows. With chic styles that are instantly recognisable and a strong community, we are very
proud to be working with Europa Art.

Munkus
At the most recent SAFW display, Thando, the creative director of MUNKUS Friends of Munkus where all be dressed in the newest collections from Europa Art and MUNKUS they will be represented by Yasmin Furmie and Ponahalo Mojapelo.
This season, MUNKUS will join with Europa Art Group to present their SS23 Collection in a lookbook photographed by Armand Dicker and Anthony Hinrichsen and a fashion film captured by Olivia Mortimer. This will be made available sometime in May in conjunction with the reopening of their online store.