"There's a deep hunger for these types of projects in every city," says CEO Jacques van Embden of local property developer Blok, who initiated this artwork project.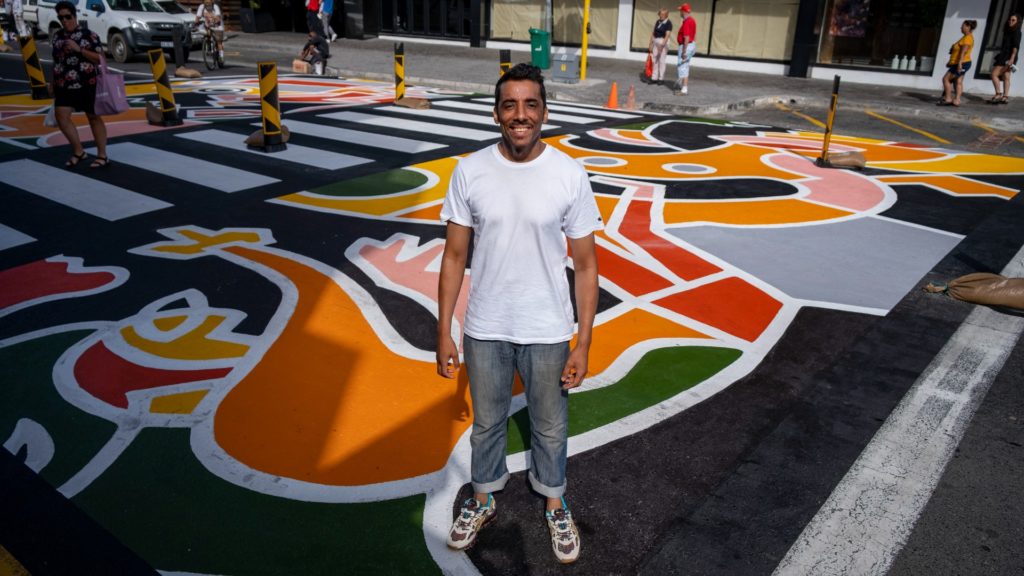 A newly launched social initiative, presents an outdoor mural entitled, Recollection. Located on Regent street outside of the Artem Centre and near Sea Point High School, this interactive and purpose-driven artwork aims to enhance pedestrian safety in the Sea Point area and brighten up the city's public spaces.
The artwork was created by Al Luke, one half of Cape Town-based creative duo Mrs+Mr Luke, who lives and works and in Cape Town as an artist and creative in the advertising/design industry. His creative work emanates an expressive abstract style, where primary mediums are markers and spray paint. Read below as we chat to Al about this project:
1.) Tell us more about the meaning behind this artwork & its title, Recollection.
From a young age Sea Point has always been a destination where I would go with my family as an outing to get close to the ocean, run free in the parks and skate as far as my legs would carry me. Now as a father, it is a place I take my family to, where we can enjoy the fresh air, activities and the energy of all the people that this little section of our city attracts. With Recollection, I have tried to capture a snapshot of the Sea Point I know. This work is dedicated to all the people of Cape Town for always inspiring me.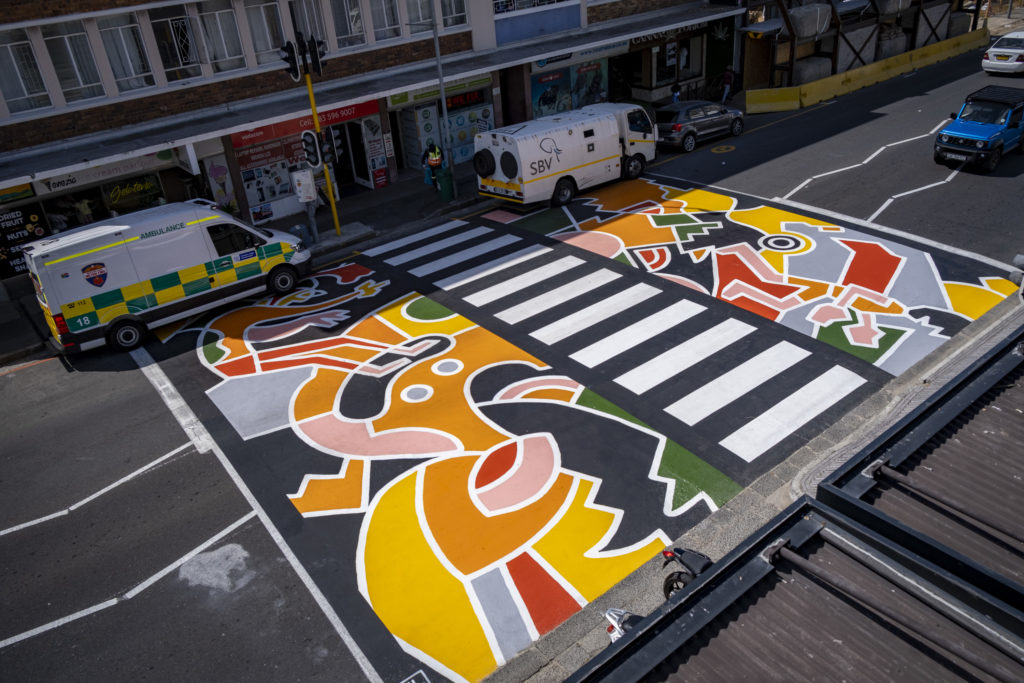 2.) Recollection exists in a public space, brightening up their daily routine of local pedestrians and making life seem a little bit more fun. What are you expecting from this?
I think this work creates a balance of functionality. It is also a strong visual that highlights the pedestrian crossing for road users and hopefully creates an unexpected moment of joy for pedestrians. My hope is that this work changes the way we collectively see public spaces and how we can inject creativity into frequently used public spaces.
3.) Do you have any other exciting projects in store for 2023?
I do not have anything specific planned for 2023. But, I am working towards taking part in a few more exhibitions, creating more public art installations and one hopefully I will be involved in a few more brand collaborations.
The pedestrian crossing artwork project was initiated by local property developer Blok and executed in
collaboration with urbanism practice and consultancy Our Future Cities (OFC). "The concept is to improve development within cities to reimagine accessibility and safety as more and more people make the move to live in urban areas. The idea of future cities that merge sustainable economic development with connected urban living to shape the next generation's way of life is not unique to Cape Town," says Blok's CEO Jacques van Embden.