If you're looking for the next to series binge, Showmax brings some great Originals to the table this May. Scroll down to see local shows that you can binge this May.
RECIPES FOR LOVE & MURDER | Binge from 25 May
When a woman who wrote to her seeking advice is found dead, recipe advice columnist Tannie Maria and her colleague, rookie journalist Jessie, spring into action, determined to solve this small-town murder and catch the killer.

RISE: THE SIYA KOLISI STORY
The 92-minute documentary reveals a different side to the Springboks' first black African captain, who led South Africa to victory at the 2019 Rugby World Cup. In addition to documenting his improbable rise to international stardom, the intimate documentary also sees Kolisi open up about his struggle with alcoholism and his relationship with his wife Rachel.

THE REAL HOUSEWIVES OF DURBAN S3 REUNION | Showmax Original | Stream on 10 & 17 May
This sneak peek is so juicy and intense, our wigs are snatched. From Maria's dramatic exit – a staple in all The Real Housewives franchises the world over – to MaBlerh pressing Mbali on what Mabusi vibes are, and from Nonku bursting into tears when asked about her fiancé to Sane being confronted on the things she said, it's clear the ladies did not come to play.
IMIBUZO S1 | First on Showmax | Mondays from 8 May
Imibuzo is a true crime documentary anthology that will answer your lingering questions about some of South Africa's biggest news stories from the last decade.
HORISONNE | A Showmax film | Stream from 2 June
Melissa, a psychologist, learns that her ex-lover, Melchior van Staden, has set up Horisonne, a mindfulness estate where he seems to be brainwashing young men and women, spiritually and psychologically. She's even more concerned when she discovers that her 18-year-old daughter Adri, whom she had given up for adoption, is now the cult leader's right-hand woman. Going to the estate herself, she risks her life to save her daughter from Melchior's power.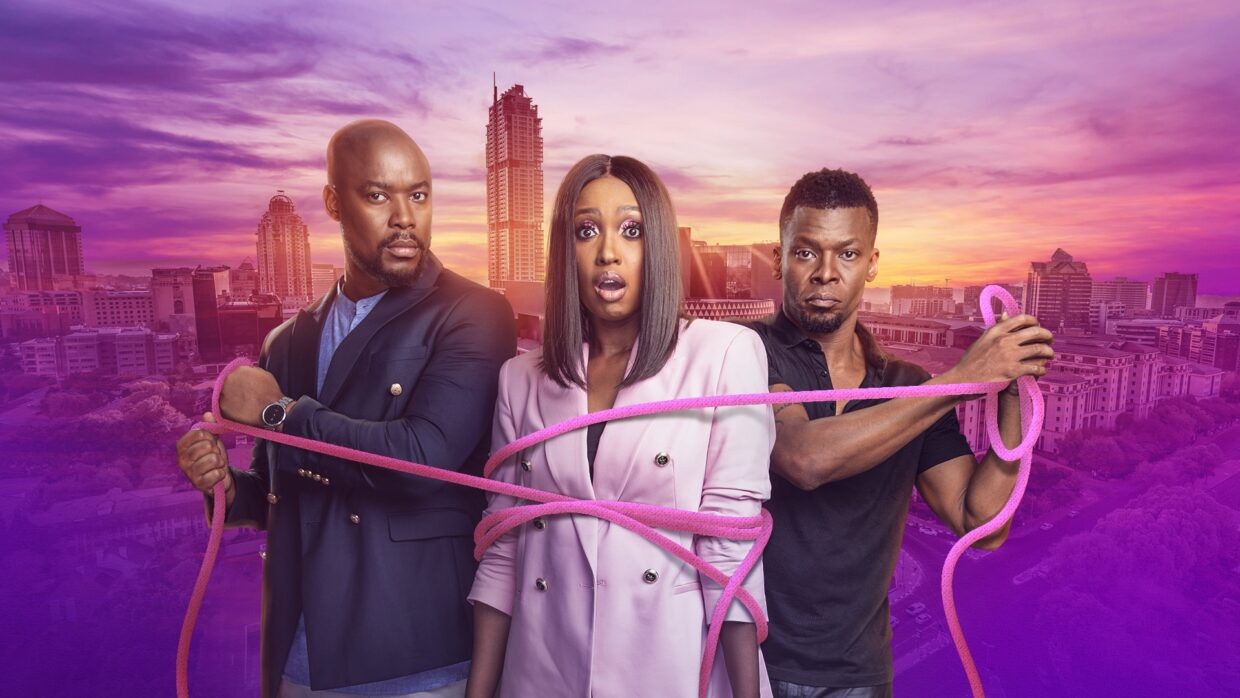 ENTANGLED S1 | Binge now
Entangled follows Sharon, a 30-something about to marry the love of her life, Sizwe … until Julius, a blast from the past, returns to disrupt their happy-ever-after. Together, they'll have to navigate this complex triangle, and the consequences of the choices they made in their 20s.
HANDS UP | A Showmax film | Stream now
In the new Showmax film Hands Up, a hardworking police officer learns the love of his life is the diamond thief he's been hunting down. He finds himself caught between turning her in or running away with her.
DINGE VAN 'N KIND S1 | Binge from 11 May 2023
Melissa Myburgh (Kompleks) plays Mart Vermaak in the 1970s, with SAFTA nominee Cintaine Schutte (Fynskrif) as Mart in the early 90s and Susanne Beyers (Fynskrif) as Martin the present. Mart comes of age against the political backdrop of the turbulent late 1970s, while the older versions of Mart find themselves disillusioned in different ways. Look out for rising star Mienke Ehlers as the young Mart's rebellious best friend Dalena.
SEX AND PLEASURE S1 | Showmax Original | Binge now
Hosted by writer Kim Windvogel and journalist Romantha Botha, Sex & Pleasure takes a broad look at what South Africans get up to behind closed doors, and, well, everywhere else too. Each episode explores tlof tlof in relation to a different topic: parenting, love, sex work, pills and potions, orgasm, disability, age, and spirituality.