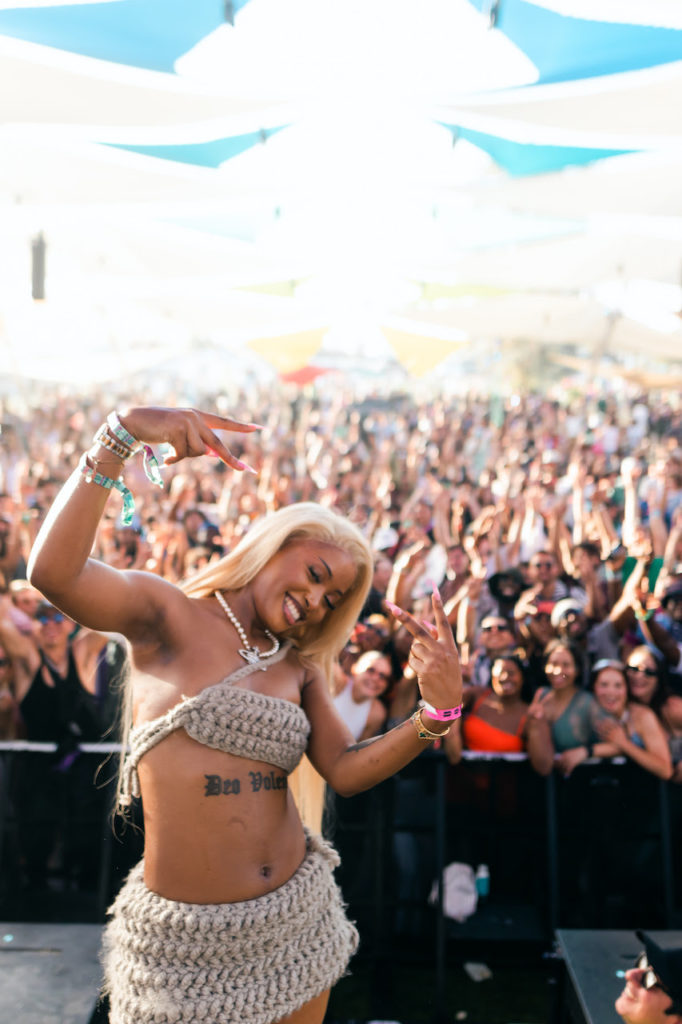 Following her Certified Gold 2023 Project "Asylum" announcement after just one week of being released, Uncle Waffles continues her upwards trajectory. She reintroduced the Amapiano genre to Coachella this past weekend, kicking off her USA Tour as the first Amapiano DJ to perform on one of the main stages at the prestigious international music festival.
She gave her first outstanding performance on Friday evening in the US, replete with all the choreography and tremendous energy we know she always gives. Official videos of her set began trending on Twitter early Saturday morning in South Africa.

Uncle Waffles perfected and gave the same authentic Uncle Waffles experience we all know and love her for despite encountering some technical issues during her 9 p.m. prime-time slot.
She performed on the Sonora stage at Coachella just before the night's headlining act, Bad Bunny, took the main stage. The crowd welcomed her with open arms. She was also introduced to an unprepared audience on Saturday as the surprise performer on the Do-Labs stage. Once more, the audience adores her upbeat performance, cementing her place in history. She closed off the weekend with her killer set at the Coachella afterparty at Zenyara.

Uncles Waffles will return to Coachella this coming weekend for their fourth performance at the festival.