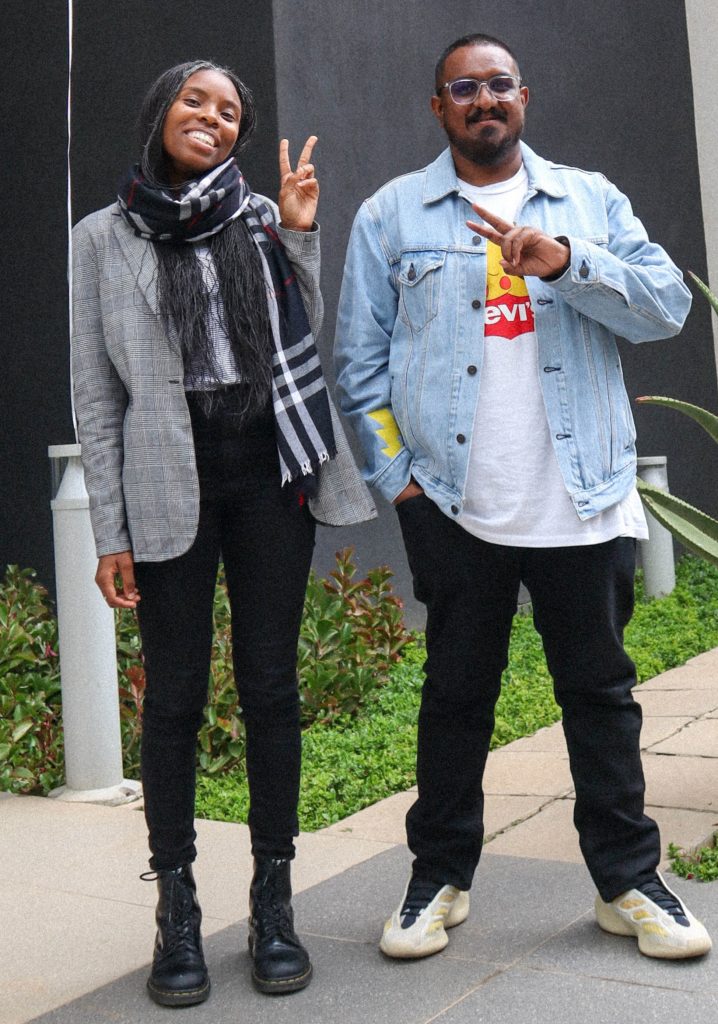 Good things come in threes, the saying goes. For young creatives, Bernice Puleng Mosala and Raphael Janan Kuppasamy from agency Joe Public Johannesburg, never have truer words been spoken. Having won the Ster-Kinekor Cannes Young Lions competition in 2020, but with travel plans scuppered when Covid cancelled out the Cannes International Festival of Creativity that year, their dream has been answered this year.
This week, their entry into the 2023 Cannes Young Lions – Film Category competition for South Africa, sponsored by Cannes official local representative Ster-Kinekor, was judged the winner. So, this year they will find themselves at the world's most prestigious celebration of creativity in Cannes, France in June.
Winning this competition means so much to us. To be honest, we're still in disbelief. And, after not being able to attend the last in-person event when we won in 2020, this means even more to us. We have been creative partners since 2019, and we've been entering the Cannes Young Lions competition together since 2020, so we've really learnt to play on each other's strengths and weaknesses.

Bernice and Raphael
The Young Lions competition gives the next generation of industry creatives the chance to prove themselves under immense pressure, answering a charity brief to produce an advert in just 48 hours, from brief to finished product, with the theme: 'Teen suicide shouldn't be a secret'.
Lynne Wylie, Chief Marketing Officer of Ster-Kinekor, says the more than 80 entries received were of a high standard in response to the brief.
We are privileged to represent the Cannes Festival locally and sponsor the Young Lions competition. We partnered with the South African Depression and Anxiety Group (SADAG) and the theme focused on the prevention of teenage suicide.

Lynne Wylie
The panel of judges comprised Pete Khoury – TBWA; Clare Trafankowska – Dentsu; Bruce Murphy – ex McCann; Krystle Kemp – SADAG; and Brad Knowles – aHead Marketing Services. Talking about their winning entry, Bernice and Raphael said they love to create work that makes a difference and touches people's lives.
As the team to make the final cut, they will go on to represent South Africa at the Cannes Lions Festival of Creativity – Young Lions competition, taking place from 19 – 23 June, with their trip fully sponsored by Ster-Kinekor. There, Bernice and Raphael will be up against other winning teams from around the world to compete for the ultimate honour of being crowned this year's Film Young Lions.
We're so excited to attend the Cannes International Festival of Creativity and soak up as much knowledge and creative inspiration as we can. It's a dream come true to compete on a global stage in the Cannes Young Lions competition. We don't quite know what to expect but we know that we will give the competition our all and hopefully make the South African advertising industry proud.

Bernice and Raphael