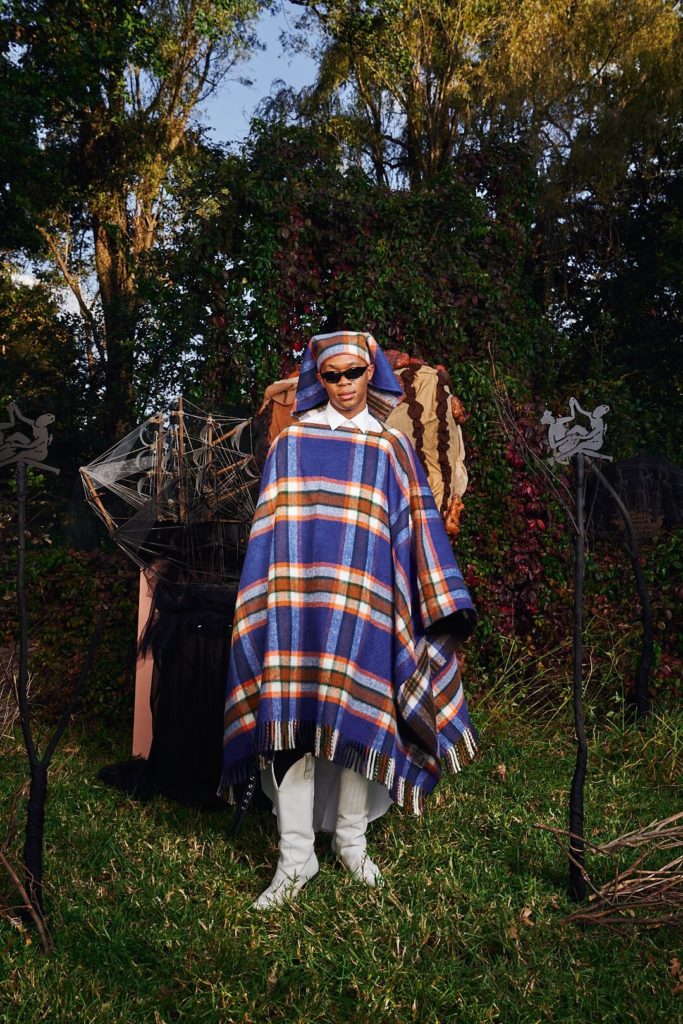 Thebe Magugu's Spotify Fashion Forward playlist was brought to life this past Saturday through artist performances and folktales at NIROX Sculpture Park in Johannesburg. Magugu was the first African designer to curate the global streaming platform's Fashion Forward playlist, using music by South African artists to tell the stories that inspired his latest Folkloric collection.
On the night, the folktales were recreated by black-clad muses throughout the event and artist performances by Zoë Modiga, UkhoiKhoi and The Brother Moves On, which combined 21st-century sonic storytelling while paying homage to African customs and traditions.
"Across Africa, storytelling is key in highlighting and celebrating creative pursuits whether it be through music, fashion, or art. Thebe Magugu's ability to intersect music with fashion through story-telling is really inspiring," says Spotify Sub-Saharan Managing Director Jocelyne Muhutu-Remy.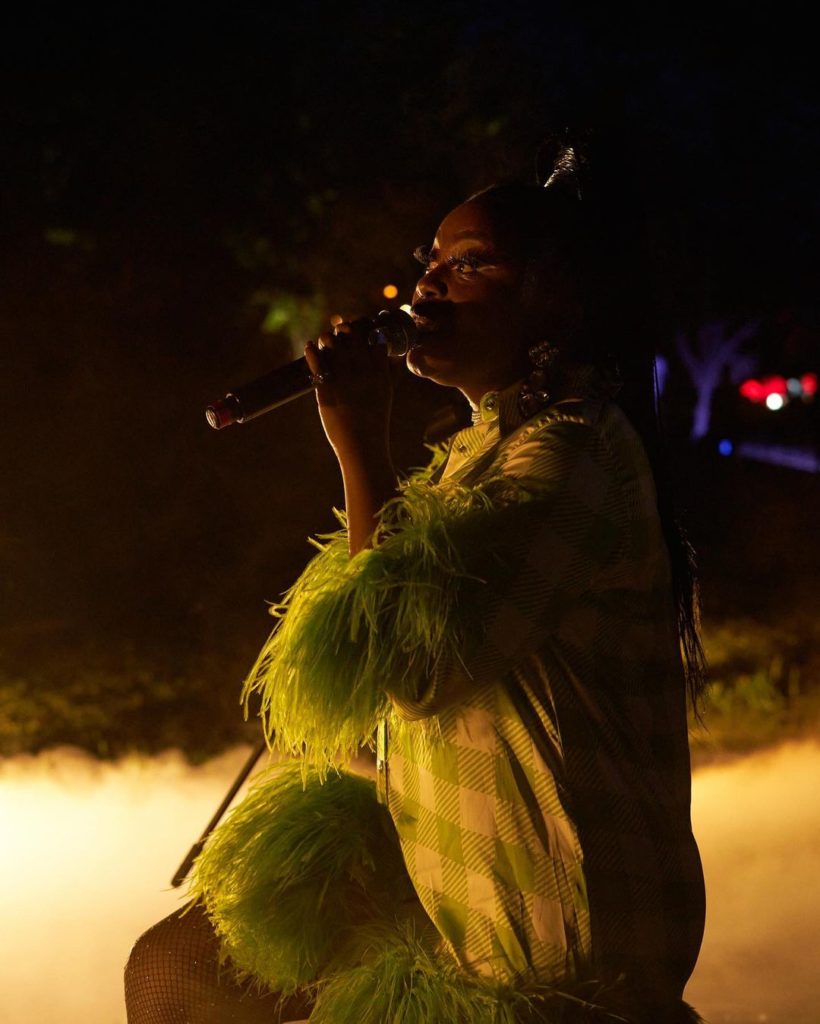 The night's programme was centred around the four elements of air, water, earth and fire and the intersection of music and fashion was evident throughout the event, from the matching ponchos for each of the guests to the muses who walked among the gathered guests and the mythical choreographed piece which infused elements of folktales which opened the event. The artists' performances transported guests to the ancient storytelling around the fireplace, dating back to ancient times.
Magugu's playlist is a collection of songs that have inspired him, as a designer and as an African, and tells the story of his journey towards becoming one of the most celebrated South Africans in global fashion. He joins international fashion designers and stylists including Yoon Ahn, Brandon Blackwood, Bobby Wesley, No Sesso, Zerina Akers and Misa Hylton who have all taken over the playlist in the past.
Check out Thebe Magugu's Fashion Forward playlist live on Spotify.