Weeks ahead of the release of his eagerly anticipated second instalment of his "Wolves of Africa" double album, gifted French musician James BKS is set to release a new single titled "Best We Can" alongside South African Grammy Award-winning star Nomcebo Zikode and Beninese-French legend Angelique Kidjo.
The single, which can be best described as a unifying track where global music sounds meet Amapiano percussions, is due out on September 8 along with a dazzling music video shot between France, New York and Johannesburg. As ever, the upcoming single sees the dynamic star utilize his unconventional vocal style to weave together a story of hope and perseverance. It also sees him share a message of hope to the people that are facing challenges as they reach for their dreams.
"We all fail, we all fall, we all make mistakes, that's what makes us humans," said James as he explained the message behind the single. "We are imperfect, yet we, as humans, constantly learn from the past and what's important is to never give up on us, never give up on our capacity to grow. We might get frustrated at times, angry at the universe, but we still need to keep faith and give ourselves room and time to grow."
"We may plant seeds in the hope that the earth will be indulgent and fruit will come forth at some point, but we can't control the rain. Let's be patient, let's keep working on ourselves and believe we can achieve anything in due time."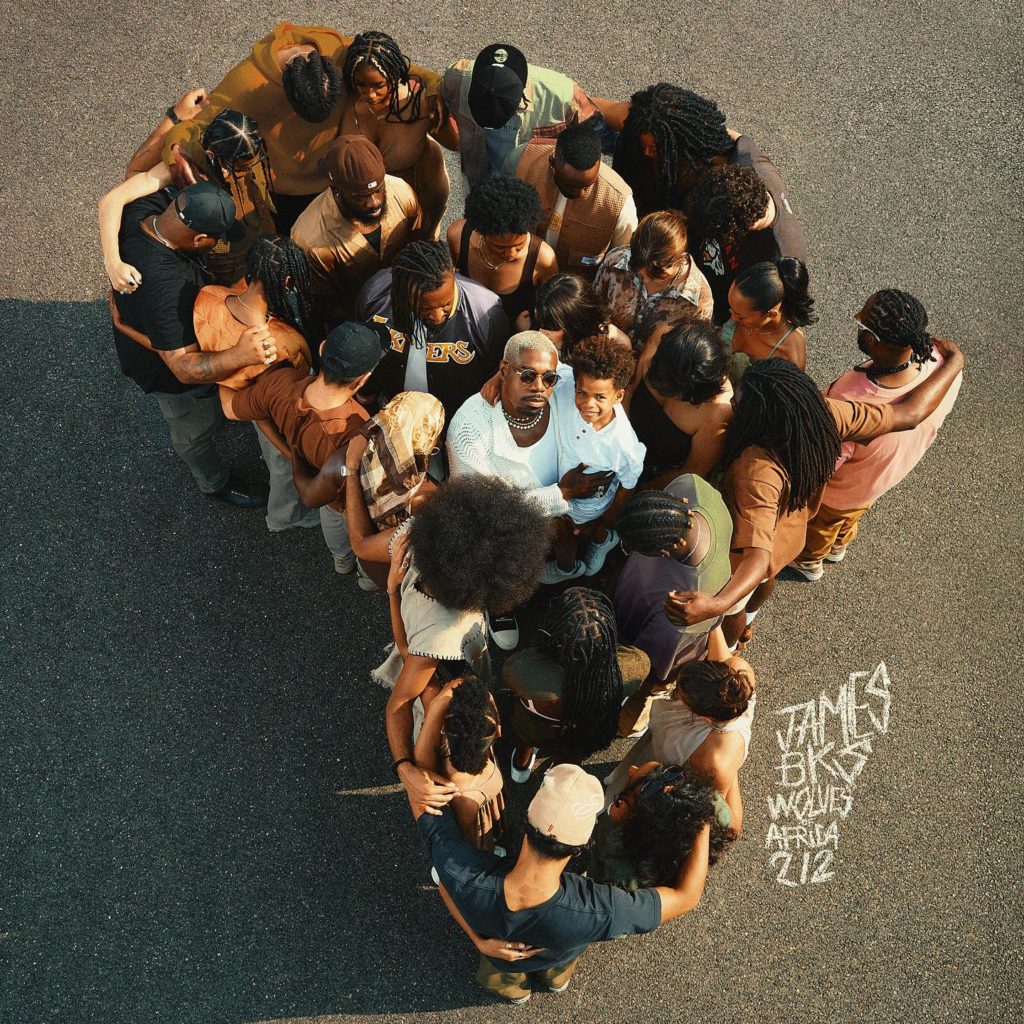 The multitalented star is in South Africa throughout the week wrapping up the final scenes for the music video of the upcoming single alongside Nomcebo. Nomcebo, who first drew global renown with the international hit single "Jerusalema" back in 2019, shared her excitement to be part of the project. "James and Angélique are two of the most unique and talented artists I've had the pleasure of working with," she said.
"I really enjoyed watching how they push themselves when it comes to their sound. This allowed me to also explore my range on this song and also share a message of hope and love. I think we made something special that the world needs to hear." Nomcebo and James initially met at the African Cup Of Nation in Cameron, where James was performing for the final, back in 2022.
The first part of the album, which was released last July, saw James collaborate with the likes of Idris Elba, Will.i.am and Q-Tip. For the upcoming second instalment, fans can expect some more interesting guest features from the likes of Royce Da 5'9", Yemi Alade and Grammy winner Carlos Santana. All in all, the album features 12 powerful tracks that blend afrobeat, hip-hop and global music with great elegance, precision and commitment.