Over 290 entries were submitted from some of SA's most talented creatives, and from the entries, the final 4 winners were chosen, Mel Madiba makes up one of the 4 winners, she is a multi-disciplinary creative whose life and entrepreneurial pursuits have always centred around creativity, from beaded jewellery to clothing to pyrography. Mel's dream is to start a podcast that uplifts the creative culture as a whole.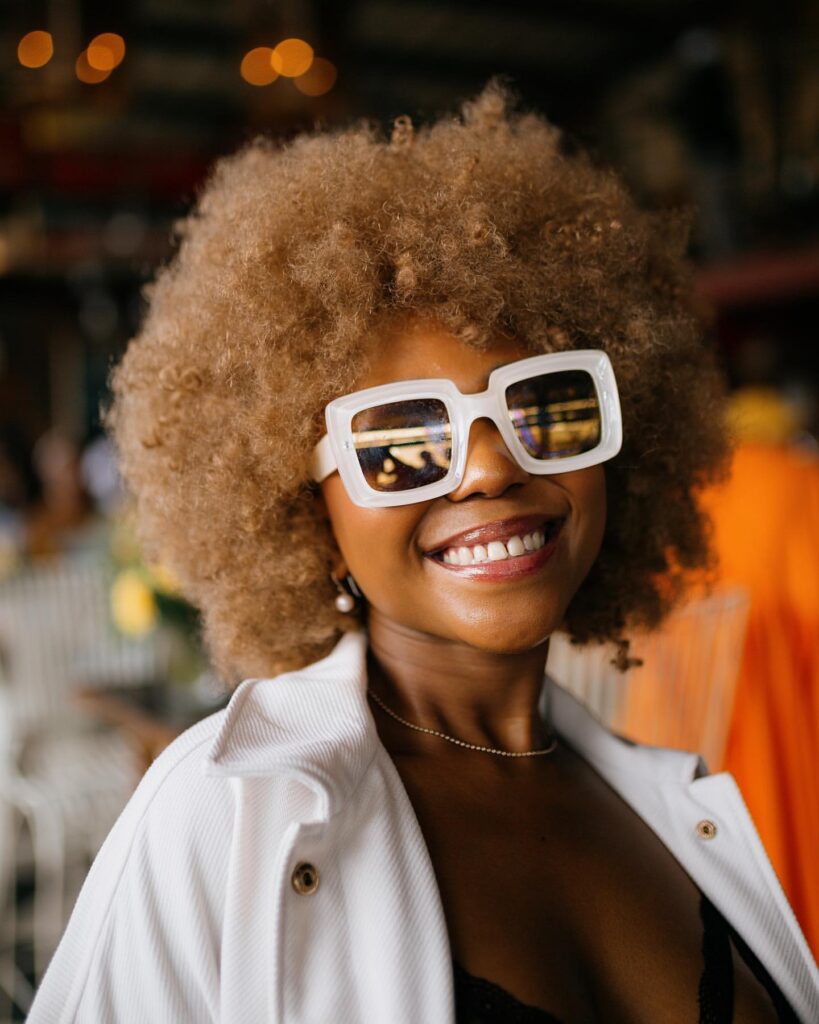 Tell us briefly about your creative pursuits, pyrography and how you got into it.
I grew up doing art in school. I did design in school. I went on to do interior design, and it was when I was studying interior design that I realised that a lot of the time in my school projects, I used wood as a reference a lot of the time and I just really gravitated towards wood as a material. One day I was on Facebook and I was just scrolling on social media as we all did and do, I saw a word that I didn't know and understand and I saw some art on there as I saw the word pyrography and I was like "what does that mean?"
The next day I went to my local art shop and I showed them what the art artwork looked like and then they showed me what I could do with it. They showed me the wood burning kits that I purchased and then I bought it and I taught myself. I didn't watch any YouTube videos. I did nothing of the sorts and it was really cool. It was really cool for me to explore creativity in that way. And that's how I got into pyrography, but I've also always been influenced by music and just other forms of design and visual art, and that's how I got into it.
What do you love the most or the least about pyrography?
What I love most about pyrography is just how it's kind of a pin for me and I like how I have a love-hate relationship with the fact that you can't really make a lot of mistakes. Once you make a mistake, it's going to be visible. So there's not really any room for error, but I think that helps you define what an error is, and it has just taught me how to plan my work accordingly and just try to embrace life as it happens. I think it's a really true reflection of what work or life is. It's just kind of like whether you make a mistake or not, you've made the mark, so what are you going to do about it?
How was it like finding out you were one of the four chosen creators?
it was really great. It was refreshing. It was exciting, but I also humbly knew that I was going to make it because I really think my application was really something beautiful. I think I put quite a bit of effort into it. I like presenting my work very well, and I was very honest and true and authentic. So I figured I would be at least in the top something if I didn't win. So when I knew that I was in the top 20, I was like, I have a solid chance of making it. And I did and I'm really grateful for that.
What does being a part of this initiative mean to you and how do you plan on spending the prize money to elevate your creative skills?
I think it's really important for us to work with people. It's important for brands to really believe in the creative industry and cultivate it. And I think with this prize money and all the prizes that I will be using, I'll be elevating my creative interests and not just choreography, but DJ'ing and podcasting as well and just really consuming and archiving and documenting the culture. Outside of art and my current themes, I really love the culture as a whole. We are surrounded by so many creatives that are doing so many incredible things, and I will just be putting that on a pedestal. Whether I'll be making new artwork like my series, what I love about, I will definitely be continuing that and giving people their flowers and giving myself flowers as well. I will be creating more content and shamelessly plugging myself and other people because I think there are a lot of issues in the creative industry. I will be making sure to dispel those one social media post at a time.