"2023, UNITING THROUGH MUSIC AND CONNECTION – THAT IS WHAT WE ARE ALL ABOUT." – Hey Neighbour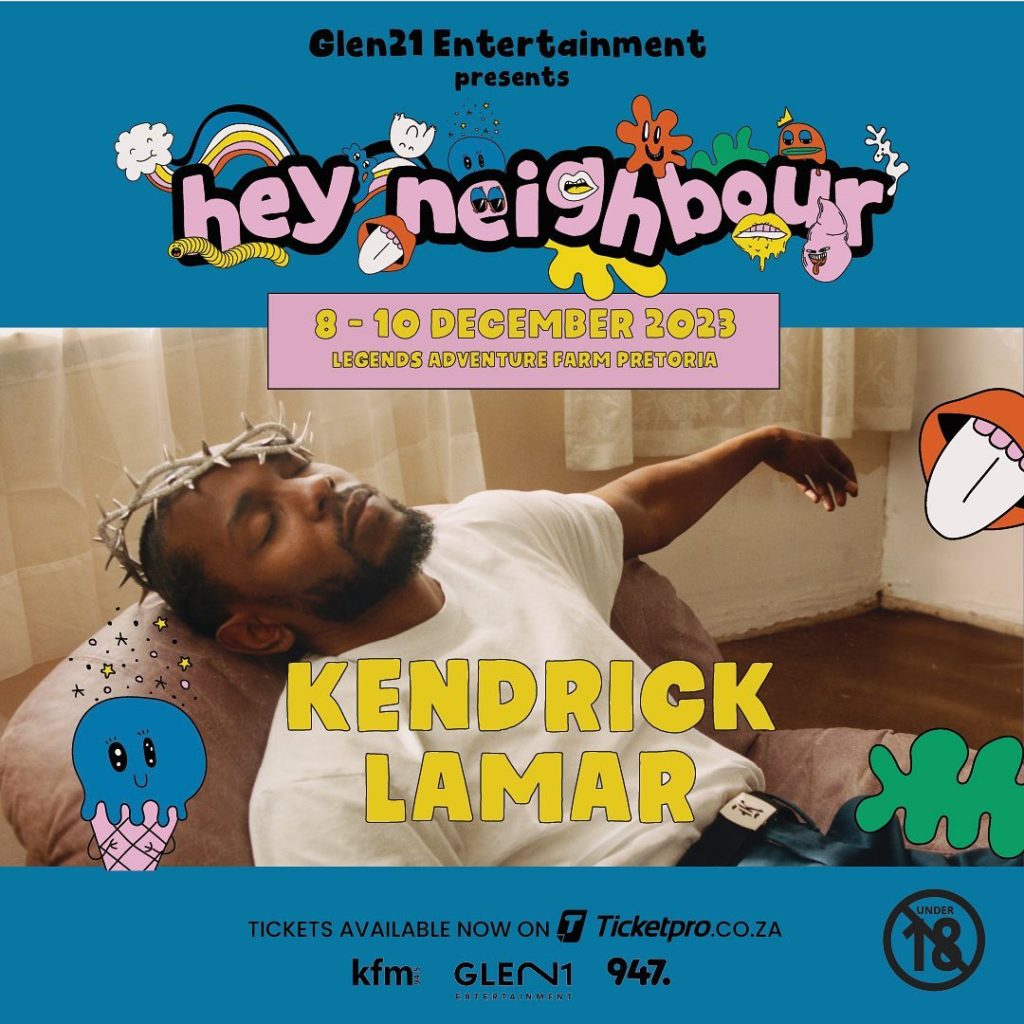 Hey Neighbour Festival is the newest festival to be introduced in the region. Expressed on the 'About' page as a one-of-a-kind 3-day music festival in sunny South Africa that's packed with experiences, social activities, multiple food stalls, bars, and so much more! Hey Neighbour is further explained as not just an escape from everyday pressures, but an opportunity to connect with diverse groups of people who share a common love of music and culture.
Hey Neighbour will boast multiple food stalls, bars, experiences, social activities, things to make you feel darn-right good and so much more… And the talent line-up? Well, it's something else. With multiple stages and the world's biggest acts, we'll have you blushing with excitement. Plus, our state-of-the-art production will make you feel like you've been transported to another dreamy, out-of-this-world space.
The lineup for this one-of-a-kind 3-day music festival is undeniably exciting, with day one being headlined by American electronic DJ and production duo The Chainsmokers and American singer and songwriter Khalid. Day three is being headlined by a Swedish house music supergroup Swedish House Mafia and American R&B singer H.E.R. Yesterday Hey Neighbour announced "Best Rapper of All Time" known famously as Kendrick Lamar as the headliner for day two. If you haven't bought your ticket you better get to it because phase one tickets are selling out like hotcakes. Get your tickets on TicketPro.