Over 290 entries were submitted from some of SA's most talented creatives, and from the entries, the final 4 winners were chosen, Arthur Mahlangu is one of them. He is a visual artist from Johannesburg who currently does commissioned artworks ranging from portraits in various mediums to customising sneakers and doing illustrations for brands. Arthur's goal is to have his own studio where he can work on and grow his various creative pursuits.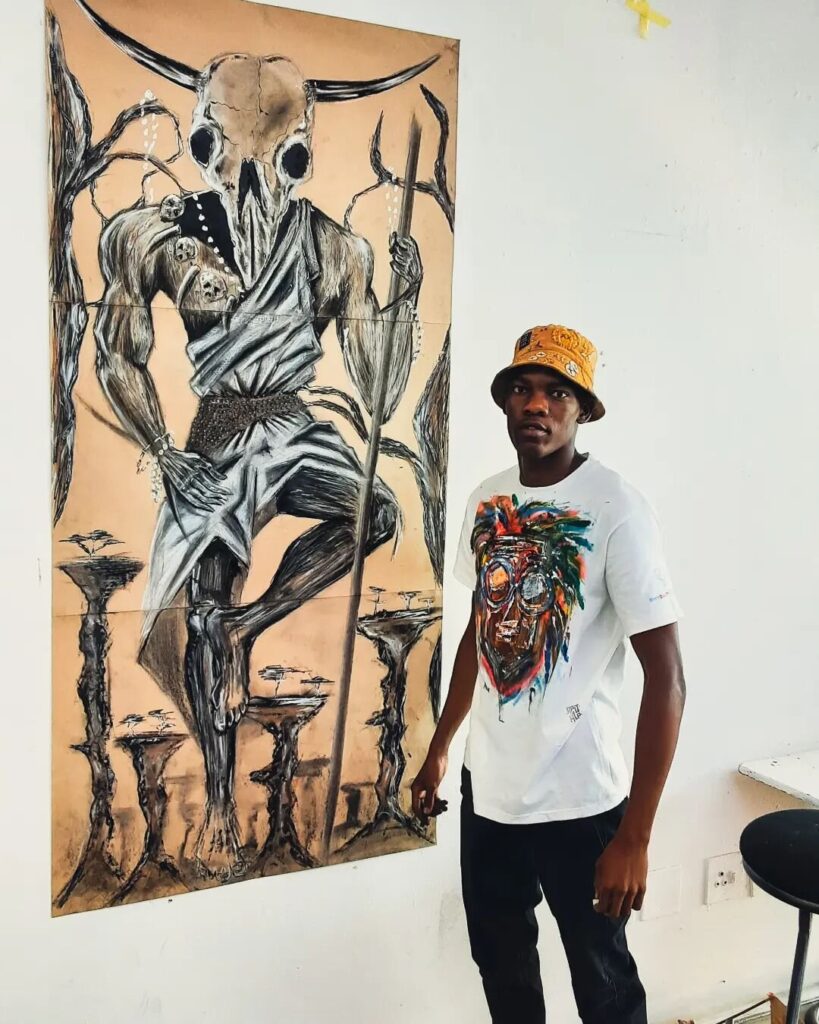 What was your introduction to art?
My introduction to art began with a spirit of experimentation and curiosity. I was driven by the desire to explore, learn and understand. It was time of questioning and investigating, where I was open to new experiences and knowledge. I'm grateful to have been brought up in a space where I could create anything and that fueled my creativity and made me more curious.
Do you think it is possible to challenge societal notions of beauty through art?
Yes it is very possible, Art is a powerful tool for commentary and it can be used to question and challenge existing beliefs. Art can be used to explore alternative definitions of beauty and challenge the narrow harmful standards. Art that celebrates diversity and helps redefine the notion of beauty has a huge impact on the society, it encourages growth.
Do your cultural roots play a part in your visual artistry?
My culture roots play a significant role in my art. They influence my perspective, values and experiences. The themes that I explore are shaped by the cultural heritage and the techniques used. I'm a Ndebele and we're known for our beautiful pattern murals and beautiful beadwork, I want to add more to that beauty with my mark and keep the heritage alive for the future generations.
What does being a part of this initiative mean to you and how do you plan on spending the prize money to elevate your creative skills?
Being part of this initiative means growth, new perspectives and experiences. I'm excited to be part of the growing team as a creative, it motivates me to keep building. With the prize money, I want to create a creative business that allows me to market art at the larger scale, grow more as an artist and create content that will educate and motivate aspiring artists. I will use it to network and close the gap between young talents and opportunities. It will be resourceful and make a huge impact.