"I like to look at my practice as a celebration or a love letter to the black body."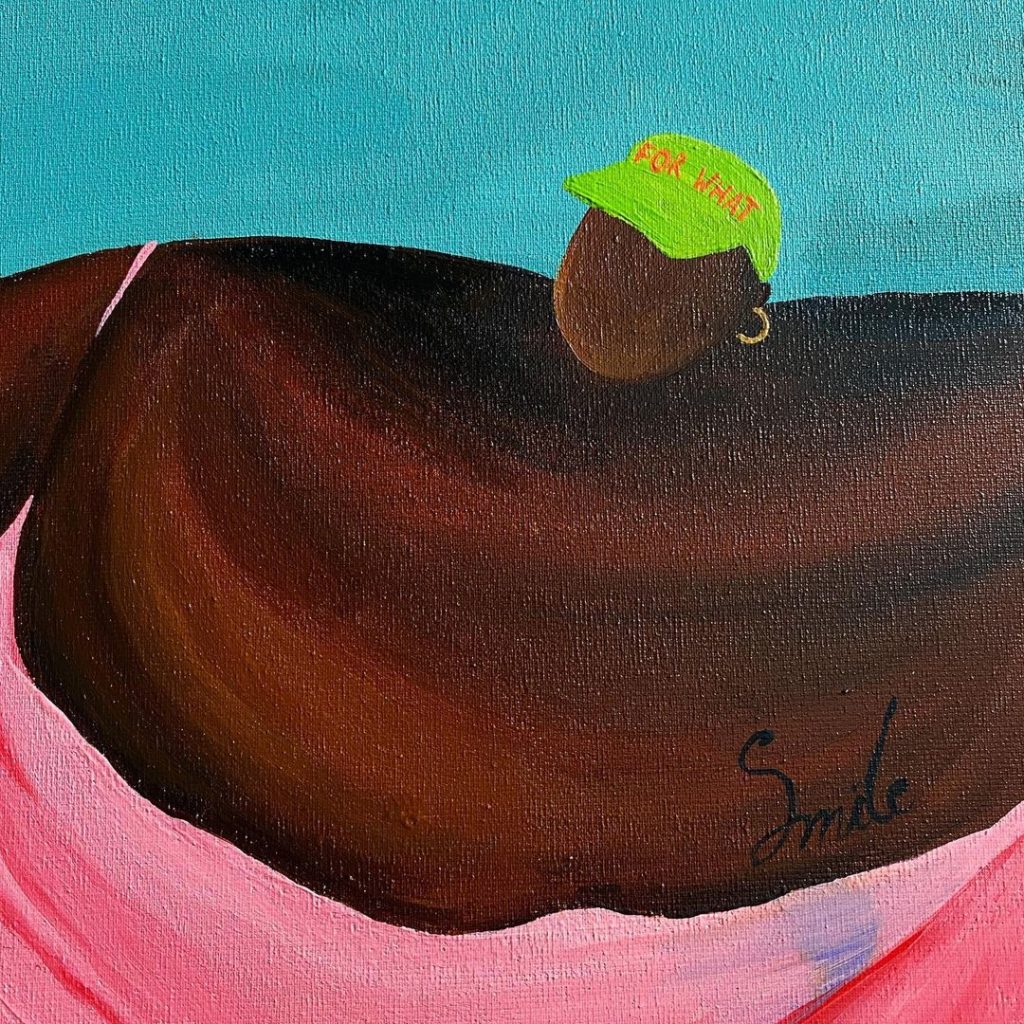 Bahati Simoens is a self-taught visual artist with a striking style of artistry, using vibrant yet soft colours as a visual language for endless love letters to the black body. Simoens drew some of her artistic inspiration from English visual artist and photographer David Hockney and French Post-Impressionist artist Eugène Henri Paul Gauguin. I had the honour of asking her a few questions about her work and the art industry and this is how it went:
What's your earliest memory of you painting?
I think I was around 5 or 6 years old, I had to paint a self-portrait for Father's Day. I recently saw that portrait again and my head was huge, completely out of proportion looking at the size of my torso. A lot has shifted.
What do you think it takes for a visual artist to make it in South Africa?
Finding your own style, staying true to yourself and moving at your own pace.
I know it probably sounds cliche, but I've noticed a lot of artists are content with copying other artists. Instead of exploring and trying to evolve on a personal level.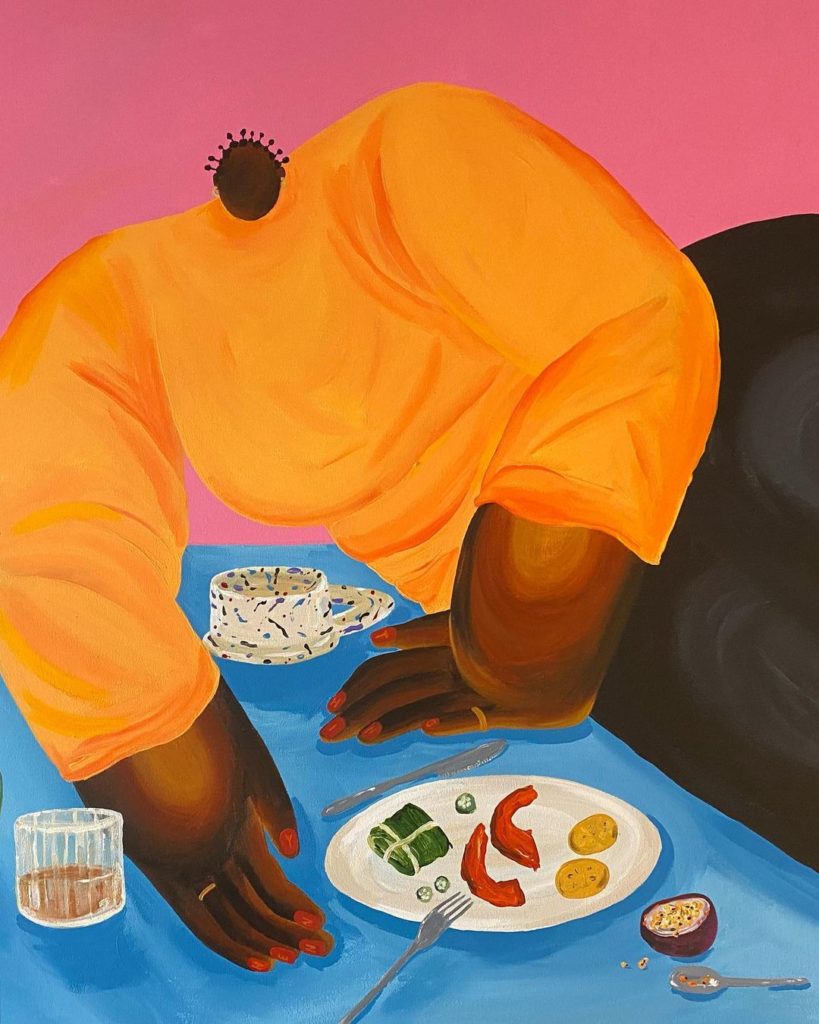 You once said you use art as a form of "self-expression", are your artworks mirrors of yourself and the people around you?
Yes, definitely. There's a bit of everyday life combined with creating this fantasy world. I started my practice as a form of self-therapy, holding up a mirror to myself and I feel like I've extended that to wanting others to feel seen. I like to look at my practice as a celebration or a love letter to the black body.
Are there special items you like to keep in your studio?
Snacks haha. And I have we're not really strangers which I love to play when someone's passing by for a longer visit.
What will you be working on this year?
I am showing two pieces at the RMB Latitudes art fair this May.
And I have a solo in Malibu, which was planned for July 2022 but got postponed to this year. So nothing too hectic, which I'm really happy about, I did a lot the past two years.